Beyonce & JAY-Z's Twins Aren't The Babies In The 'On The Run II Tour' Intro
By James Dinh
June 7, 2018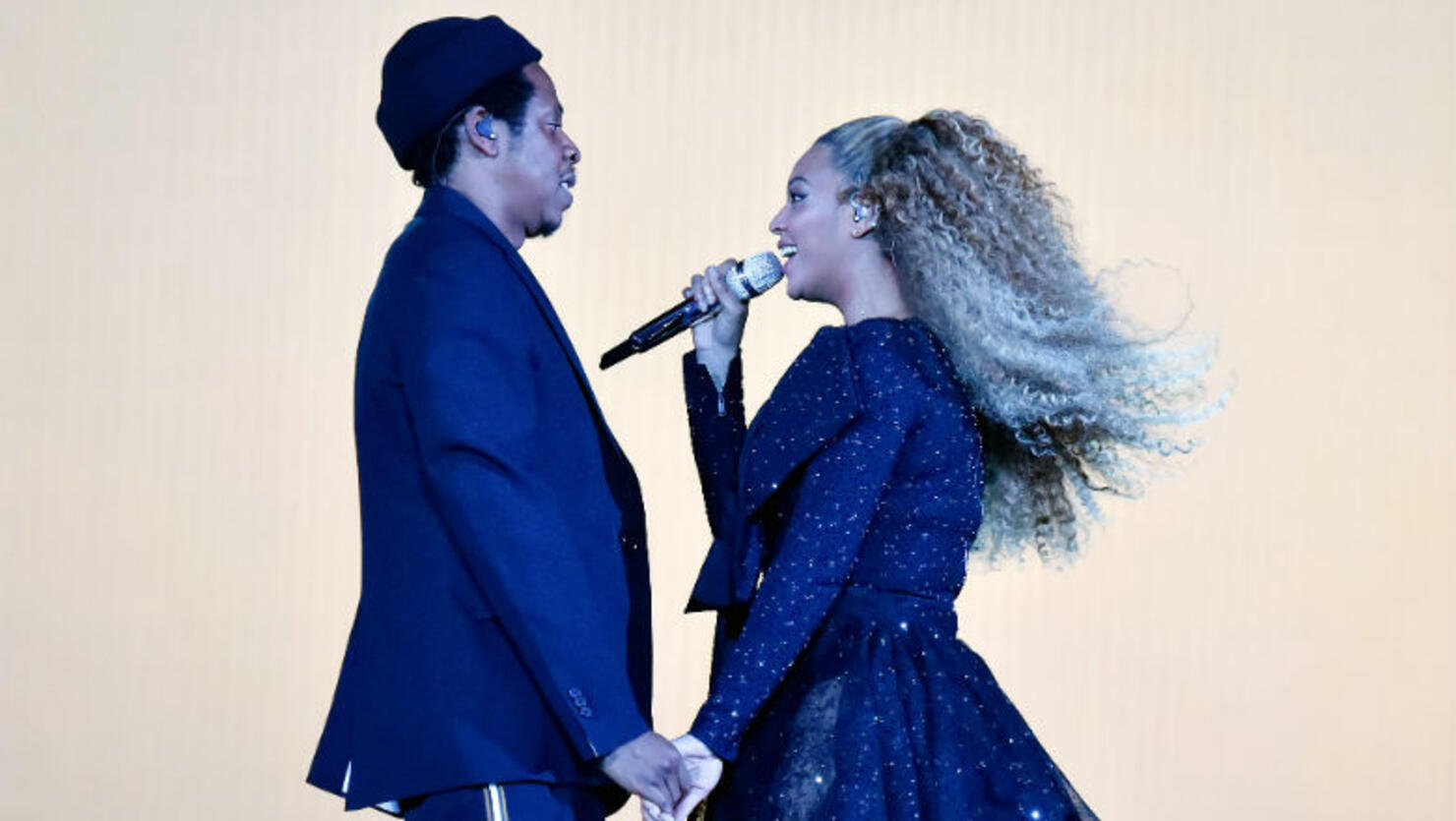 Fans got excited when Beyoncé and JAY-Z kicked off their "On The Run II Tour" on Wednesday night (June 6) in Cardiff, Wales and appeared to show off their newborn twins, Rumi and Sir Carter, but according to the pop titan's rep, those are not their children.
When Buzzfeed News reached out to Beyoncé's rep to confirm that children cradled inside of the couple's arms for the jungle-themed tour intro were indeed Rumi and Sir Carter, the rep said, "It's not." Along with the footage, the couple included phrases like "love is universal" and "love never changes" next to the visuals. It's a puzzling move from the hip-hop heavyweights as there are babies in a number of backdrops, including a family gathering with daughter Blue Ivy and a set-up that seemingly looks like their vow renewal celebration.
As with all of the press surrounding the pair, we're sure that there will be some statement to clarify the confusion. If not, just know that the two children you see Beyoncé and JAY-Z holding during those backdrops are not Rumi and Sir Carter. Scroll on below to see fan-shot footage of the visuals!
The "On The Run II Tour" will stop in 14 additional cities across the U.K. and Europe, and 21 cities in North America. The run follows the couple's 2014 "On the Run Tour," where they performed six weeks of sold-out stadium concerts across North America and ended with a set of shows in Paris, France.