Nicki Minaj Channels Cleopatra On NSFW 'Queen' Album Artwork
By James Dinh
June 7, 2018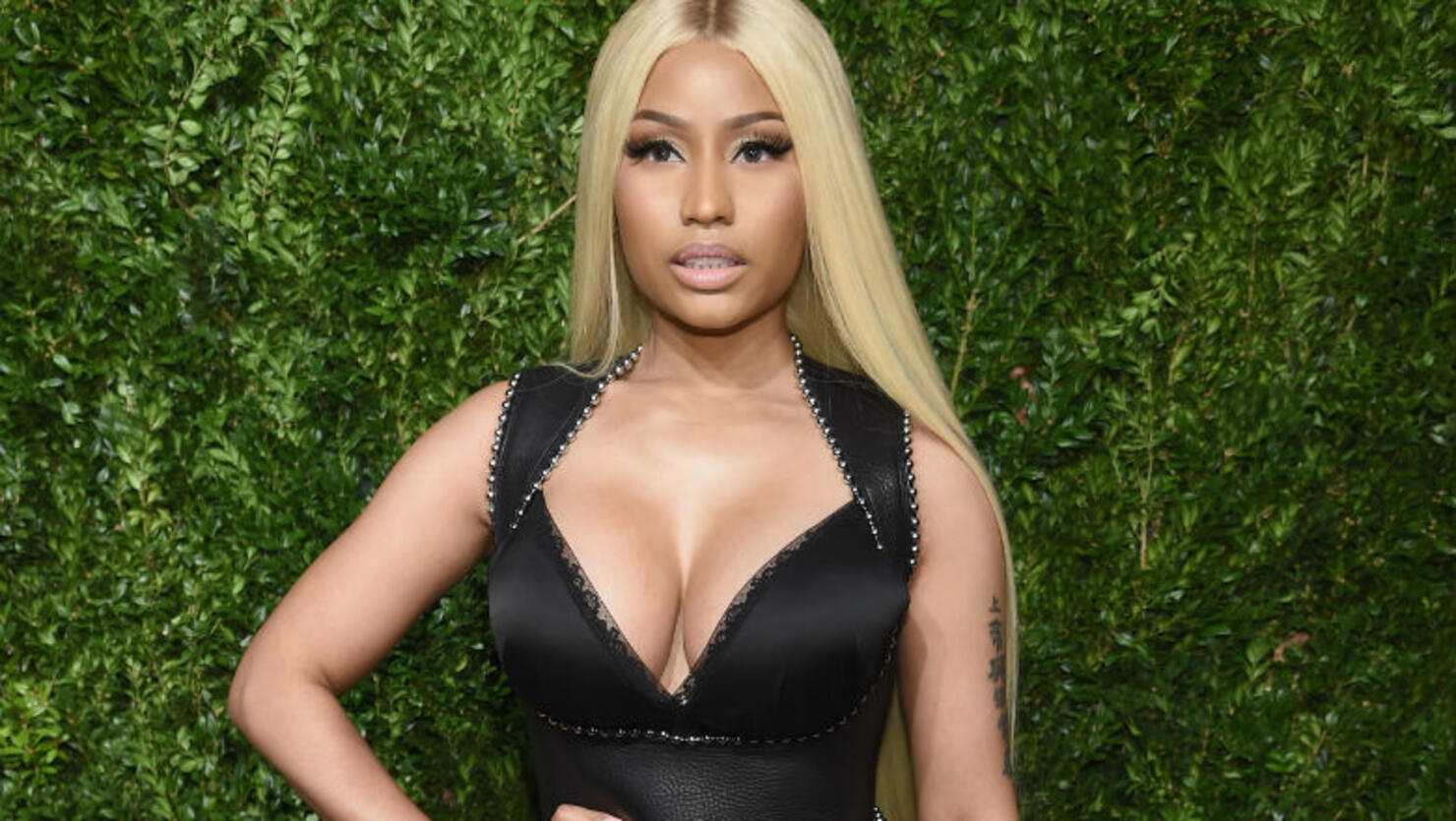 Nicki Minaj is cementing her status as the Queen of Rap with her forthcoming album, Queen, and the tantalizing cover art for the LP is proof of that.
On Thursday (June 7), the Young Money honey took to social media channels to unveil the cover for the set, which is due on August 10. For the artwork, which was shot by famed fashion photographers Mert and Marcus, Minaj is seen sitting on a tree leg wearing pasties and Egyptian beads, which only covers the essential parts of her body. In addition to unveiling the artwork, the rapper announced that the pre-order for the set will arrive next week alongside the follow-up single to "Chun-Li." "My greatest work to date. Thank you for your patience & love. Pre-Order next week w|my 2nd single," she captioned the hot shot, which has gone on to receive almost one million likes in about an hour.
Minaj took to the Met Gala in May and casually told reporters that Queen was going to drop on June 15. Only a few weeks later, she admitted that the set had been pushed back to August.
In her discussion with T Magazine in 2017, Nicki admitted that the sonic evolution behind her next album has a lot of thought incorporated into it. "Sonically, I know what the album's about to sound like. I know what this album is gonna mean to my fans. This album is everything in my life coming full circle and me being truly, genuinely happy. It feels almost like a celebration," she explained in the October interview. "The last album, The Pinkprint, was almost like my diary, closing the chapter on certain things and not knowing if I was happy or sad about beginning new chapters. I was really writing about feeling unsure. Now, I can tell you guys what happened for the last two years of my life. I know who I am. I am getting Nicki Minaj figured out with this album and I'm loving her."