Why Don't We Unveil Adventure-Filled Video For 'Hooked'
By Hayden Brooks
June 7, 2018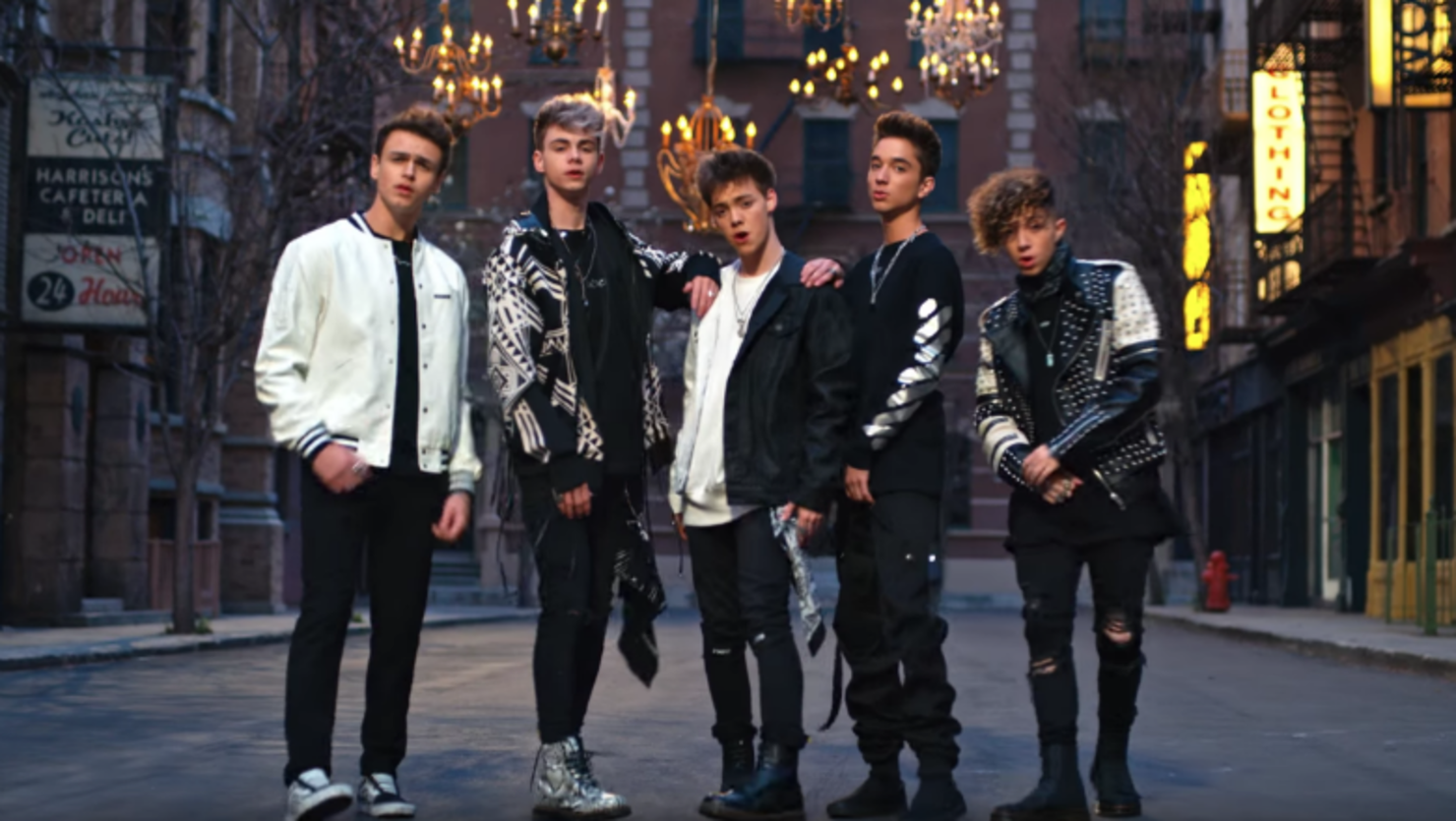 Even though they're set to wrap up their "Invitation Tour" this week, Why Don't We have already unveiled a new project: their music video for "Hooked."
In the almost-four-minute clip, which was directed by Éli Sokhn and dropped on Thursday (June 7), Daniel Seavey, Zach Herron, Corbyn Besson, Jonah Marais, and Jack Avery head out on several different date scenarios. Gathering inspiration from their favorite comic book heroes and fantastical adventures, the bandmates are thrown into all kinds of set-ups, serving as a special agent, on a sailboat, saving their lover from an oversized octopus and even as a video game avatar. "Hooked" serves as the second single from their debut album.
"You've got a bad reputation in my neighborhood/ You drive me mad with temptation 'cause it tastes so good/ You know I wouldn't walk away even if I could/ It took one night, one try, ayy/ Damn, I'm hooked (oh)," Jack Avery leads his bandmates on the chorus to the mid-tempo cut.
Why Don't We have a string of summer radio shows lined up beginning next week and will return to NBC's TODAY on September 3 for a special Labor Day performance outside in Rockefeller Plaza as part of this summer's Citi Concert Series. Scroll on below to watch the video for "Hooked."
Photo: YouTube/Why Don't We