Watch Lauren Jauregui Debut New Solo Songs At Halsey's Show In Brazil
By James Dinh
June 8, 2018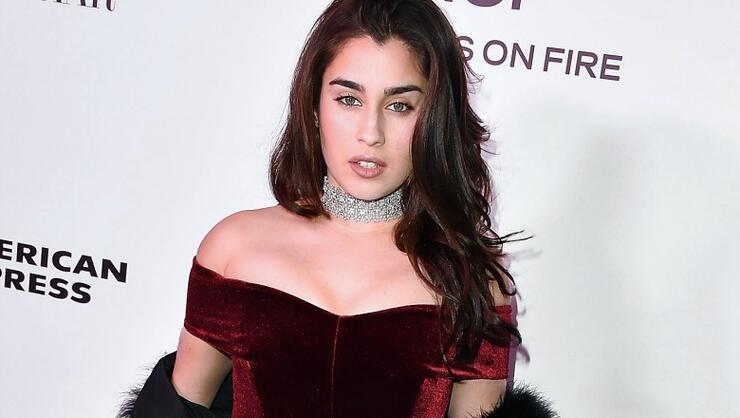 Lauren Jauregui has taken another step towards launching her solo career by unveiling new songs during her opening set for Halsey's Latin American leg of her "Hopeless Fountain Kingdom World Tour."
For her show in Sao Paolo, Brazil on Wednesday (June 6), the former Fifth Harmony singer took the stage, marking her first-ever solo concert performance. For her set, the 21-year-old singer made the performance a memorable one by offering the crowd with three never-before-heard songs: "Toy," "No Expectations" and "Inside." "GUYS IM SCREAMING OH MY GOD SEEING ALL OF YOUR REACTIONS TO THESE SONGS AND LITERALLY PEOPLE WERE ALREADY SINGING THEM BY THE END OF THEM I LOVE YOU SO MUCH," Jauregui tweeted after her performance. "Obrigada São Paulo you have my heart forever!! First show ever DONE!!"
Back in January, it was reported that Jauregui signed a solo deal with Columbia Records and, as per tweets from the singer in May, she's been steadily working on new material. "Fun fact: I actually only started writing actual songs this year," she tweeted just a few weeks back. "I had only written two songs in my life completely that I thought were [okay] and I was too scared of failure to try until my world shifted earlier this year. "The rest of the songs you'll hear I've actually written within the past [three] weeks/month. Literally in the studio every day just opening the floodgates of all the s**t I never let myself say."
Chat About Watch Lauren Jauregui Debut New Solo Songs At Halsey's Show In Brazil