Gene Simmons Unveils New KISS Toilet Seats Now for Sale
By Andrew Magnotta
June 12, 2018
No one in the history of popular music has been more comfortable, dare I say, shameless about merchandising than KISS.
While nothing could be quite as ridiculous as the official KISS air guitar strings (for $3.99 a pack) which the band began selling a couple years ago, it's clear that KISS — and bassist Gene Simmons in particular — is still trying.
Simmons unveiled a new product last Thursday in a short but to the point video posted to his official Facebook page.
"Yup, you guessed it — KISS toilet seats," Simmons mused, before attempting a slogan. "If you're gonna do anything, why not sit on my face (laughs)."
The official slogan for KISS toilet seats is the extremely clever: "Potty like a rock star."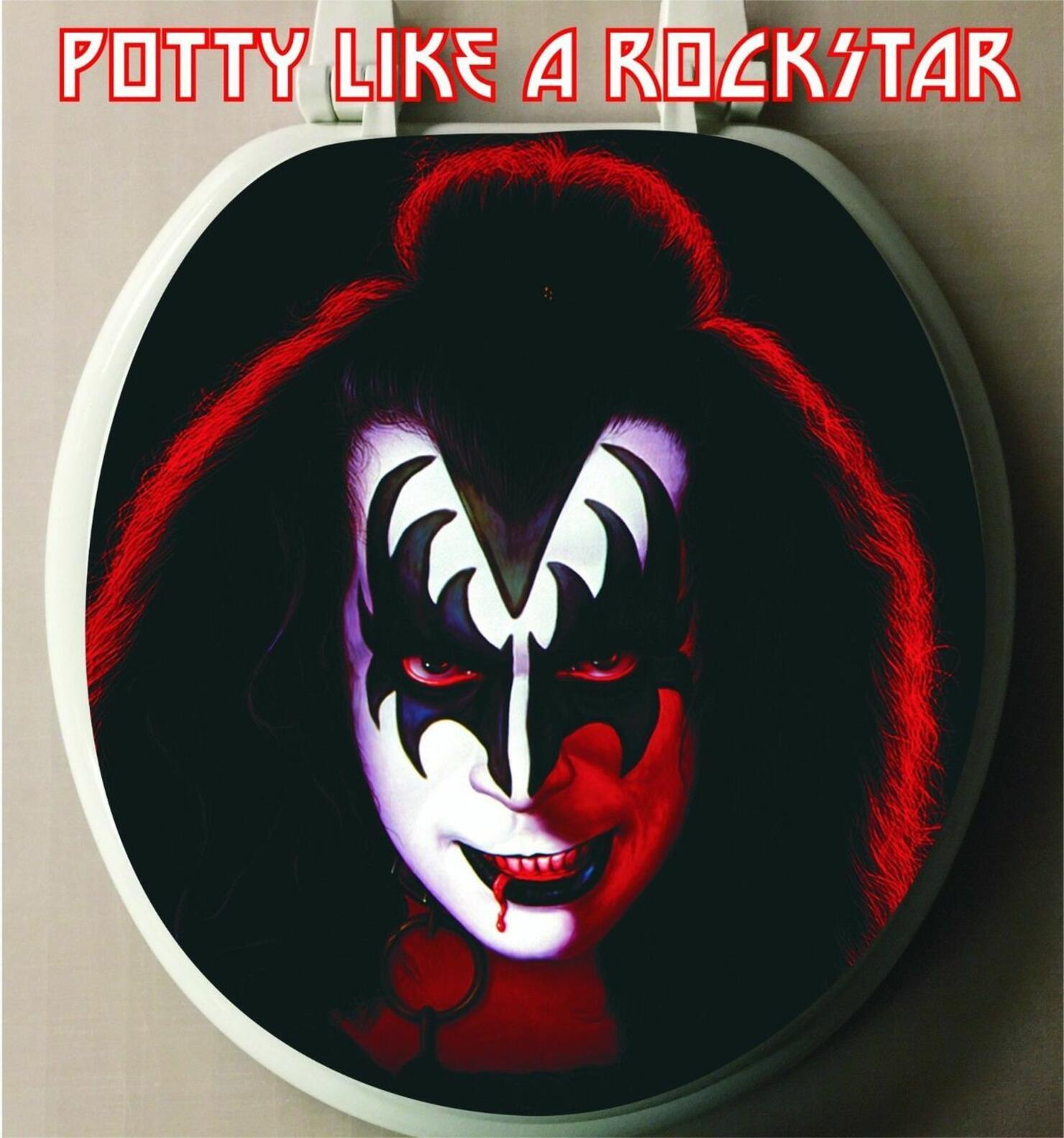 The video, which you can watch, above generated thousands of comments, the best of which is surely, "The toilet seat plays 'Deuce' while you drop one!"
The seats come with themes from several KISS albums, as well as in Simmons' Demon persona. You can get your KISS toilet the same place you got your KISS waffle maker.
KISS has a light concert schedule for the rest of the year, but Simmons revealed recently that the band is planning a massive three-year tour, which will begin in January.
Simmons told Sweden's Expressen newspaper in a new interview that the tour will make stops on "all continents."
Simmons and frontman Paul Stanley have openly contemplated retirement in recent years, and many wonder if the upcoming three-year trek could be a farewell. Earlier this year KISS applied to trademark the phrase 'The End of the Road'.
Get all the live dates here.
Thumbnail Photo: Getty Images