Beyonce & Jay-Z Just Dropped A Surprise Album Called 'Everything Is Love!'
By Connor Hachey
June 16, 2018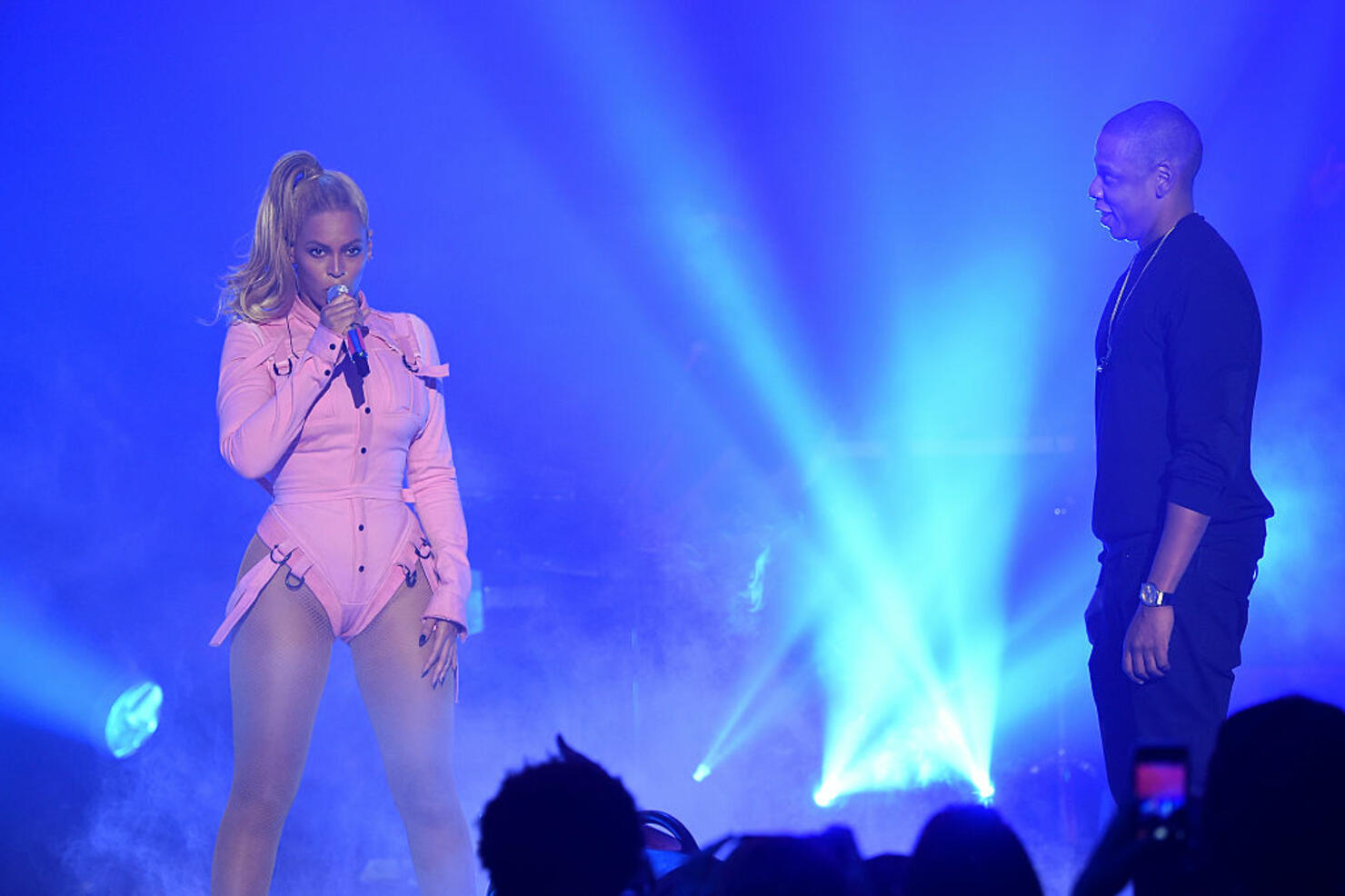 Beyonce and Jay Z just made a bid to break the internet! Hip-Hop's royal couple just released a surprise joint project on the internet called Everything Is Love.
Beyonce tweeted on Saturday June 16th that the project is now available to stream exclusively on Jay-Z's TIDAL music service. No word on when it will be available for purchase or on additional music streaming platforms.
Credited as being performed by 'The Carters,' the EP is composed of 9 tracks. SUMMER, APESHIT, BOSS, NICE, 713, FRIENDS, HEARD ABOUT US, BLACK EFFECT, and LOVEHAPPY round the runtime out to 38:17.
(Photo: Getty Images)
Accompanying the project is also a music video for the track APESHIT. The 6 minute and 5 seconds long video was filmed privately at the Louvre in Paris, France last month according to Complex. It features Beyonce and Jay-Z performing their new song in various galleries inside the expansive museum.
The couple is currently five dates into the first international leg of their second co-headlining tour On The Run II - a follow up to 2014's On The Run. The concert has made headlines since kicking off in Wales on June 6th. Newborn twins Sir and Rumi Carter were reportedly revealed during tour visuals, until news broke that the featured children were not actually the baby Carters and were instead actors.
The show also features real life mug-shots of famous Beyonce and Jay-Z collaborators and influences - including Nicki Minaj, Lisa 'Left Eye' Lopes, 50 Cent and Snoop Dogg.
On The Run II will journey stateside on July 25th in Cleveland, OH at First Energy Stadium before concluding on October 4th in Seattle, WA.