Cardi B Shows Baby Bump (And A Lot More) On Epic 'Rolling Stone' Cover
By James Dinh
June 16, 2018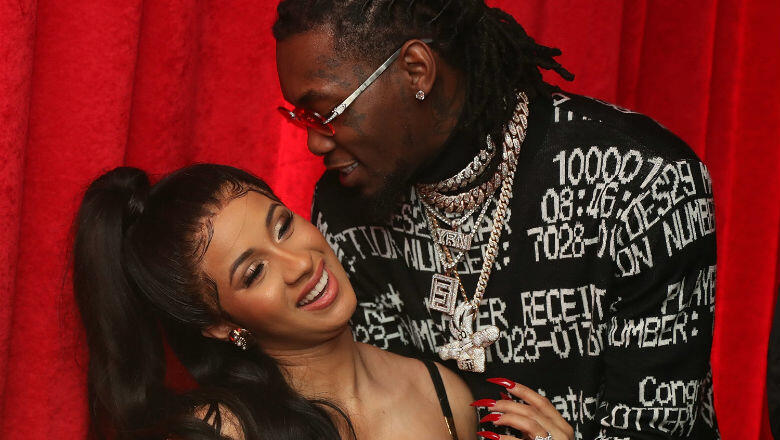 Cardi B may have slowed down her hustle to enjoy her pregnancy, but the breakthrough rapper showed up big time for an upcoming issue of Rolling Stone and the cover is just as bold as the star is herself.
On Friday (June 15), Bardi unveiled her upcoming cover of the magazine after it leaked online earlier in the day. In the shot, she dons overly dramatic blonde locks as Offset is seen sitting on a light box and kissing her exposed pregnant belly. "I guess it was too much to ask to wait until the official July release of our @rollingstone cover!" she captioned the post on Instagram. "This cover is so special to me and means so much! Thank you to everyone who helped put this amazing cover together!"
Elsewhere in the post, she admitted that the cover was scheduled to see the light of day in grey, but the print version might as well opt for the color rendition since it's already released. "My daughter made it to the Rollin Stone cover !!!! Official release in July. You can't ruined what's for me," she continued.
This marks the second time both Cardi and Offset have appeared on the cover of Rolling Stone. While the raptress made waves for the October 2017 issue of the mag, Offset showed face on the February 2018 issue. Baby Cardi's issue of Rolling Stone magazine will hit newsstands on July 2.
Chat About Cardi B Shows Baby Bump (And A Lot More) On Epic 'Rolling Stone' Cover