Family Billed For $132,000 After Kid Knocks Over Statue
By Dave Basner
June 19, 2018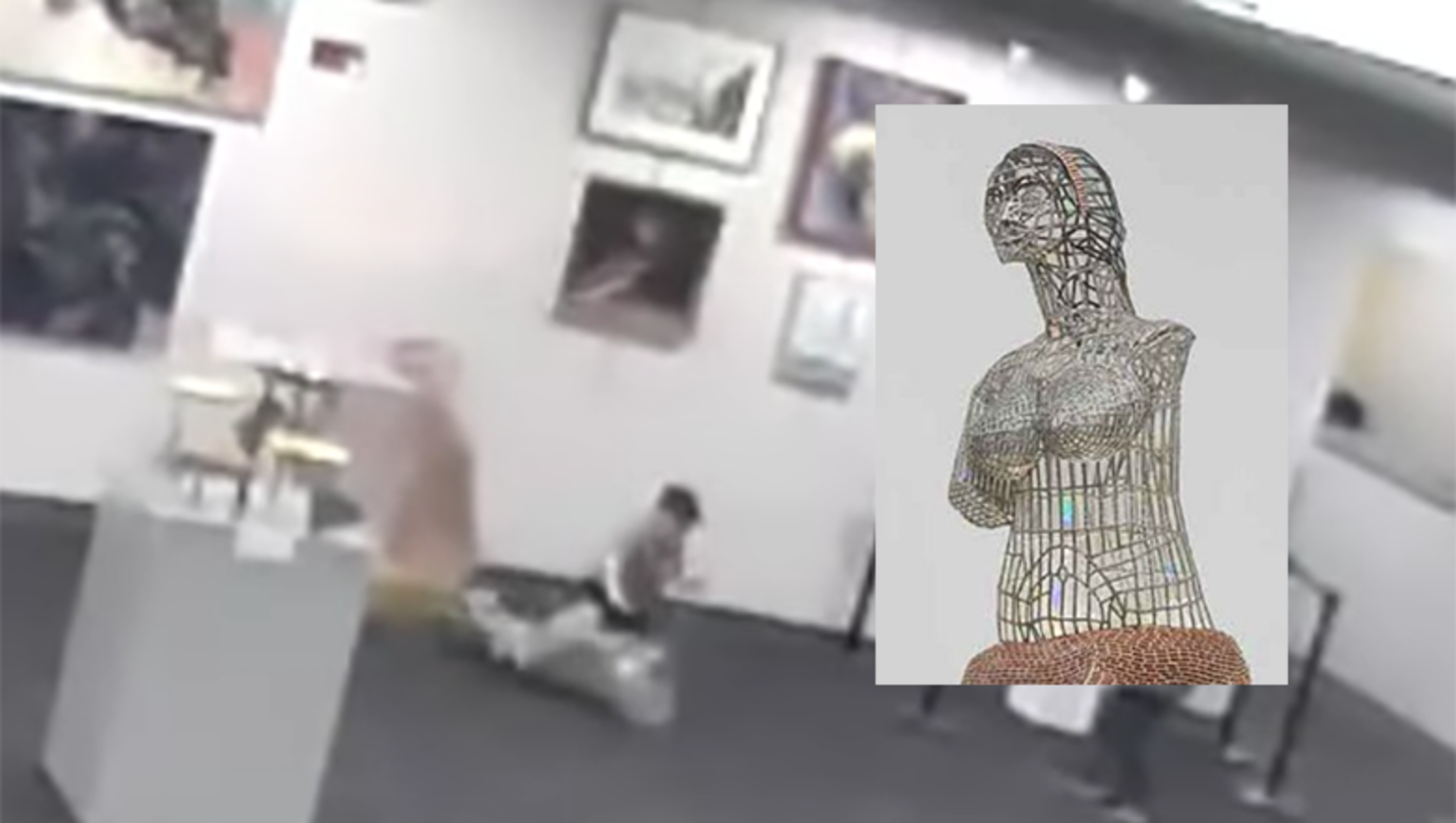 Sarah Goodman, her husband and their four kids were attending a wedding reception at Kansas's Tomahawk Ridge Community Center. She had asked someone to mind her five-year-old son while she spoke to some friends but before long, heard a commotion in the next room. Her little boy had climbed on a glass sculpture and toppled it. Security footage captured the child hugging the piece of art and hanging on it before it falls to the ground.
Staff at the venue took down Goodman's information and later, the city of Overland Park, which owns the center, mailed her a bill for $132,000. Goodman explained to the Kansas City Star that she can't afford that and that the artwork wasn't secured and was actually a safety hazard to children at the event. In fact, she claims no one even asked her if her son was hurt in the incident. Instead, she just got a letter from Travelers Insurance about the cost of the artwork.
The letter said, "This loss occurred when your son was in a closed area of the property and toppled a glass sculpture. Under common law in Kansas, you are responsible for the supervision of a minor child and your failure to monitor them during this loss could be considered negligent."
Bill Lyons, the artist behind the piece, which is called "Aphrodite di Kansas City," spent two years making it but never got it insured. Because the head shattered and parts of both arms are damaged, it is beyond repair. Lyons told the paper, "I want to be reimbursed for the amount of time that I spent on it and for what I think it is worth."
Sarah hopes her insurance company will foot the bill, but she doesn't feel she or her son is to blame, saying, "Our kids were well-supervised and well-behaved."