Paul Simon Announces Final Concert of Farewell Tour
By Andrew Magnotta
June 20, 2018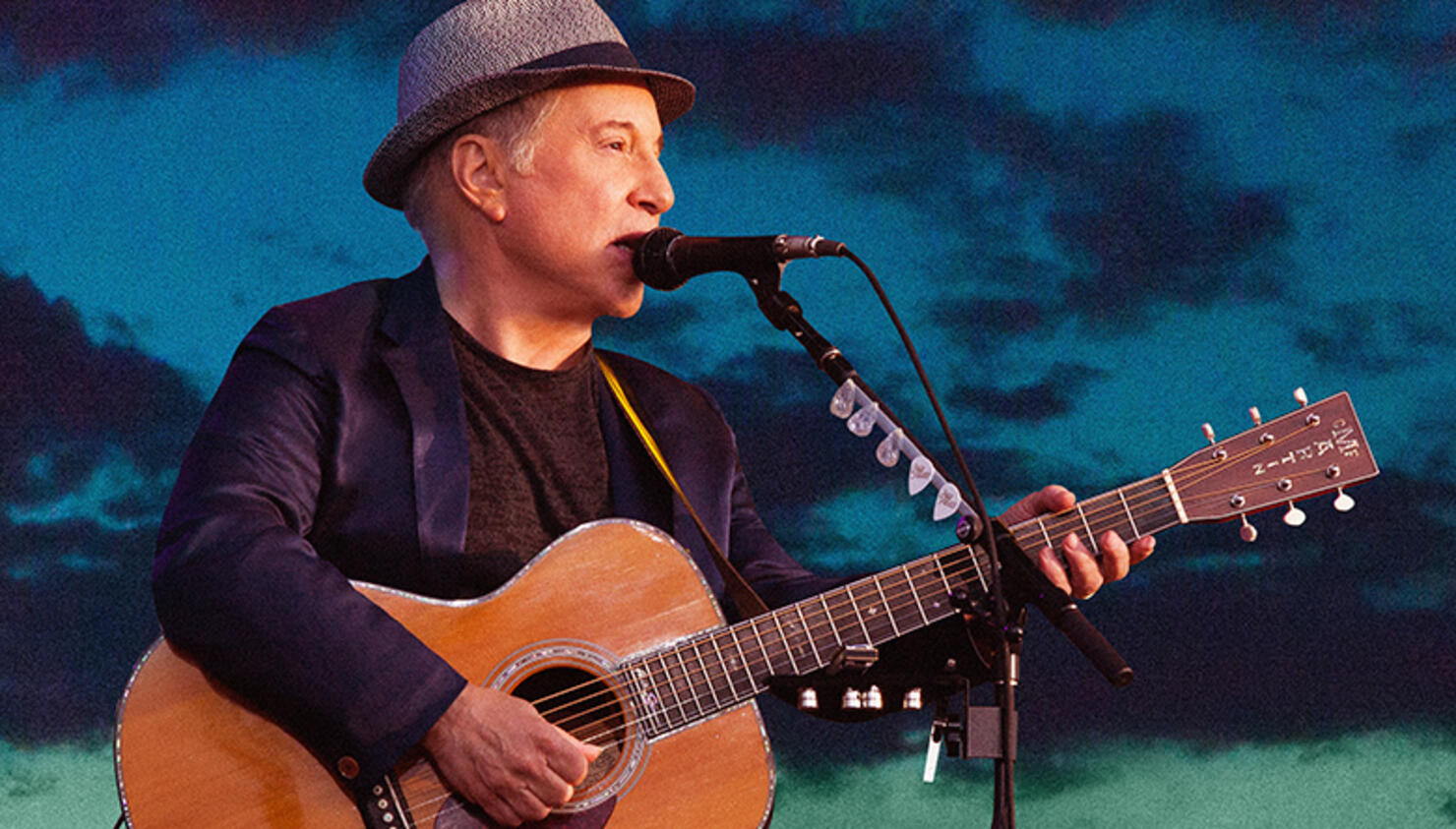 Legendary singer/songwriter Paul Simon has announced the final performance of his farewell tour will take place in the same borough in which his career began: Queens, New York.
Though he was born in New Jersey, Simon spent his formative years in Queens. On Saturday, September 22, the singer will take the stage with his band at Flushing Meadows Corona Park to play a career-spanning set of hits and fan-favorites.
"It seems more like fate than coincidence that I should do the final show on this final tour at Flushing Meadows Corona Park," Simon said via a press release. "I could have ridden my bike from home to the park in about 20 minutes when I was a kid. But this is less a goodbye than a farewell. Thank you all for the ride. I have a great time."
Over the years with Simon & Garfunkel or as a solo artist, Simon has written a number of songs about his hometown.
"When Paul Simon sings 'Homeward Bound,' there's no doubt he means New York," Mayor Bill de Blasio said. "The grit, beauty and complexity of this city are woven into Simon's most haunting songs, and our greatest venues have formed the backdrop of his performing career. It's only fitting that this son of Queens comes home to Flushing Meadows Corona Park."
Simon announced his farewell tour in February in a statement clarifying his future.
"I've often wondered what it would feel like to reach the point where I'd consider bringing my performing career to a natural end," Simon said in a statement released via his website. "Now I know: it feels a little unsettling, a touch exhilarating, and something of a relief."
Simon clarified that he's not losing any of his ability to perform—he can still sing and play like he used to—but his ambition to travel is waning, especially since the death of his longtime lead guitarist Vincent N'guini, who passed away last December.
"I love making music, my voice is still strong, and my band is a tight, extraordinary group of gifted musicians," Simon said. "I think about music constantly."
But N'guini's death put things into perspective, he added.
"His loss is not the only reason I've decided to stop touring, but it is a contributing factor. Mostly, though, I feel the travel and time away from my wife and family takes a toll that detracts from the joy of playing. I'd like to leave with a big Thank You to the many folks around the world who've come out to watch me play over the last 50 years."
The singer anticipates he'll perform occasionally for charity in his retirement, emphasizing his continuing dedication to environmental causes.
Simon will be donating all personal net-proceeds from his final show at Flushing Meadows Corona Park to a previously-selected cause. The name of the cause will be announced at a later date. Last summer, the iconic performer donated much of his tour proceeds to the Half-Earth Project, promoting biodiversity and devoting at least half the Earth's surface to nature.
Photo: Jessica Gilbert, courtesy of Legacy Recordings