Phil Anselmo, Rex Brown of Pantera React to Vinnie Paul's Death
By Andrew Magnotta
June 25, 2018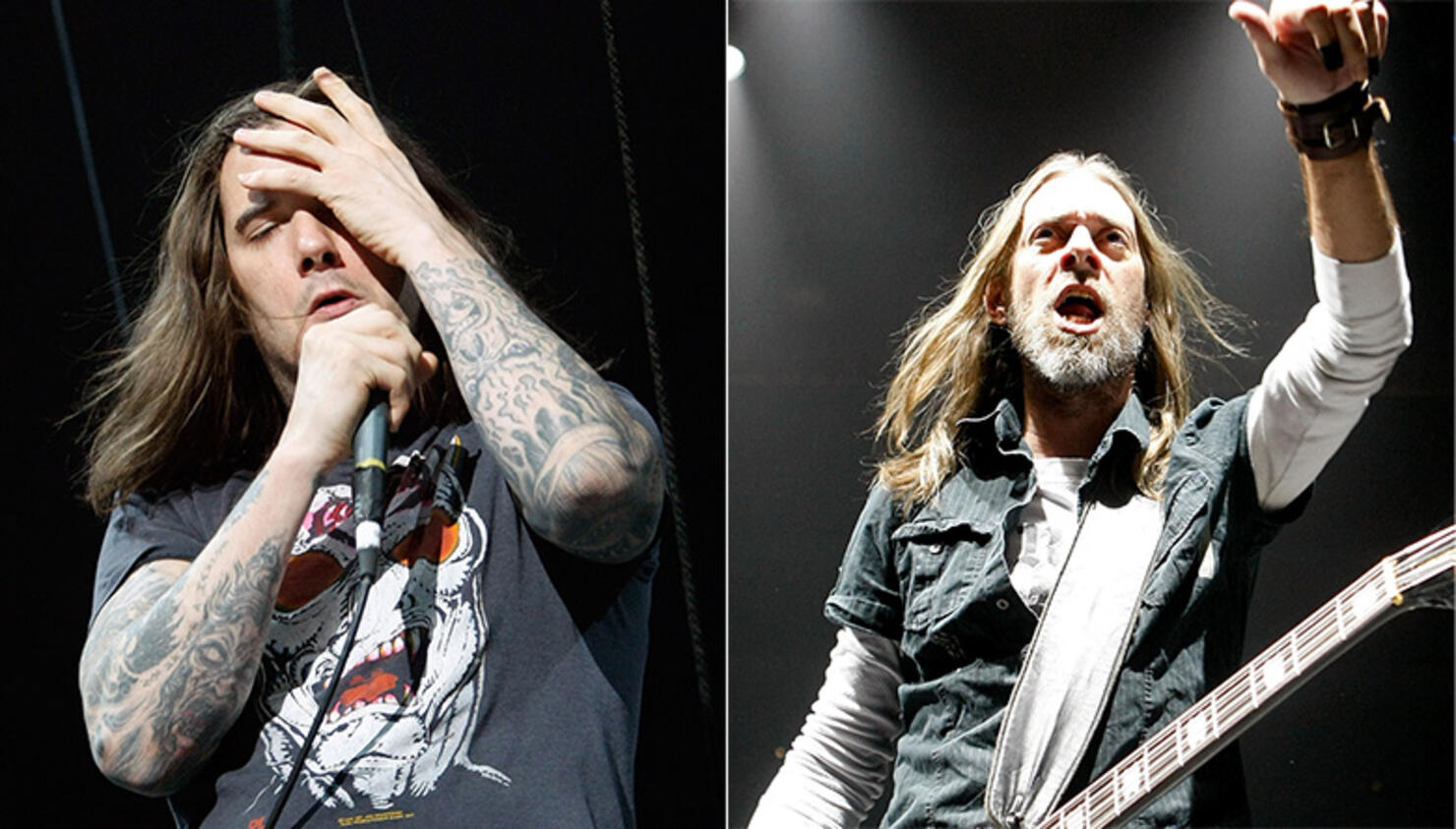 The surviving members of Pantera have each reacted, albeit quietly, to the untimely death of their former bandmate, Vinnie Paul Abbott.
Former Pantera bassist Rex Brown posted a message Sunday afternoon via his official social media, asking for privacy.
"The last few days have been very difficult & painful," Brown wrote. "At this time, I need more time to process my feelings. Thank you for all the love that has been sent."
Brown concluded the statement promising a press release is on the way and wishing "Rest in Peace Brother Vinnie!"
In a later, comment Brown added that he felt it necessary to address Paul's death sooner than later.
"This is not about me; it's about the love, amazing times and friendship we had long ago," he said.
Brown specifically mentioned Paul's father, Jerry Abbott, writing that "No man should have to bury two incredible sons in one lifetime."
Paul's brother "Dimebag" Darrell Abbott was murdered in 2004 onstage at a Damageplan concert in Columbus, Ohio.
Former Pantera frontman Phil Anselmo simply posted a photo of a lit candle with no accompanying caption. His followers understood the reference, and the singer's comments were flooded with condolences.
Pantera fans who have followed the band members since its broke up in 2003, are no doubt aware that Anselmo and Brown's relationship with Paul was a complicated one.
It was no secret that Paul and Anselmo were at-odds for years after Darrell's death. Paul initially placed some of the blame at Anselmo's feet. The singer's drug use heavily contributed to Pantera's break, and Paul blamed Anselmo for comments that added to the disillusionment of the fan who shot and killed Darrell.
In recent years, Paul softened his stance against Anselmo, but the two still never reconciled, having last communicated, according to Paul, in 2000.
In 2016, the Paul said Anselmo had tarnished Pantera's legacy.
Brown on the other hand, maintained a strained relationship with Paul over the years. It didn't help that Brown joined Anselmo's post-Pantera supergroup Down.
The bassist also criticized Paul at numerous points in his memoir, Official Truth, 101 Proof: The Inside Story of Pantera, writing that the drummer was overly concerned with partying and enjoying the spoils of being in a platinum-selling band.
Photo: Getty Images