Arctic Monkeys' Guest DJ Station: Alex Turner Reveals Album Details
By Taylor Fields
June 28, 2018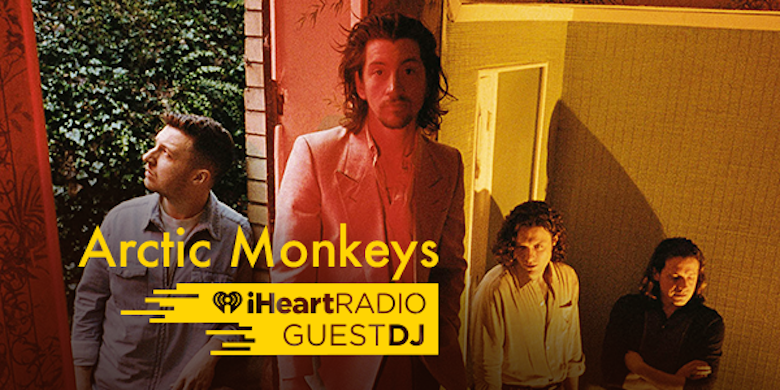 In May 2018, Arctic Monkeys released their their sixth full-length studio album, Tranquility Base Hotel & Casino, which is their first since 2013's AM.
Tranquility Base Hotel & Casino includes 11 new songs in total, none of which were released before the album dropped in its entirety. Arctic Monkeys' Alex Turner exclusively explains to iHeartRadio of the decision to share their new body of work this way, "I wanted 'The Star Treatment' to be the first thing from this recording that people heard, and the only way to ensure that, other than releasing it as a single prior to the album's release, which wasn't really an option, was to not release any singles, and then put the album out all together. That being track one, chances are, it would be the first thing that anybody heard. And it was the first thing I'd written for it and sort of led me into the writing for this album. When you're listening to it, hopefully it leads you in, in the same way." He adds, "Once we shared this music, with people around us, the consensus was it worked best as eleven songs, start to finish."
To celebrate Arctic Monkeys' new album, we passed the mic over to the band from Sheffield, England, to curate their own Guest DJ station on iHeartRadio, and they even shared some of their favorite songs for fans to listen to. On Arctic Monkeys' Guest DJ station on iHeartRadio, fans can not only hear songs from Tranquility Base Hotel & Casino, they can also listen to artists like Rolling Stones, Alan Hull, Electric Prunes, and more.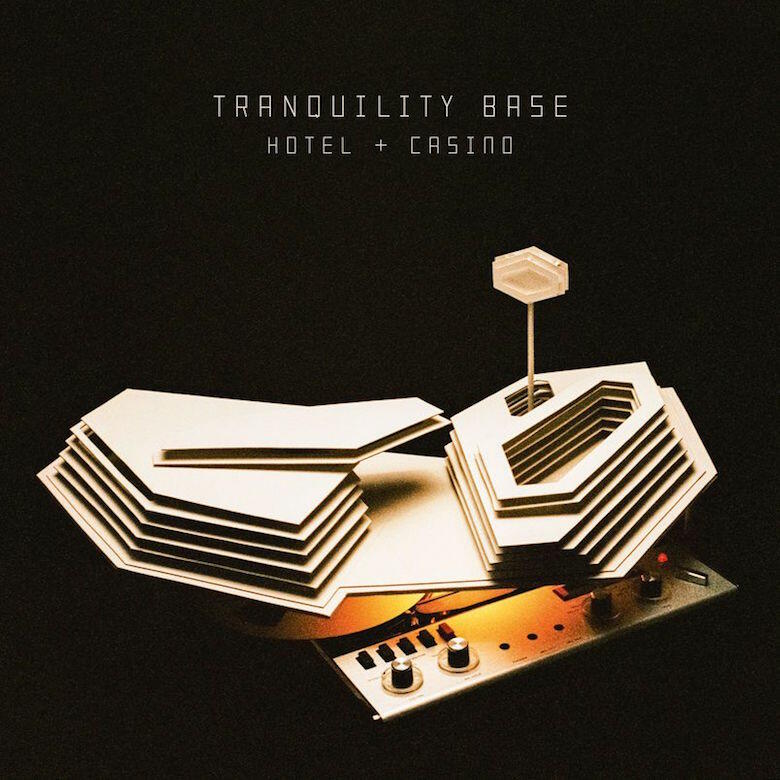 Arctic Monkeys' Alex Turner also shared some details about his band's new album, including the meaning behind the album's title,
The Meaning Behind The Album's Title Tranquility Base Hotel & Casino
"The lyric and the song came from the idea of the character in the song, Mark. I think I pictured him on the phone, first of all, and the place where he was after that, and subsequently gave the record the title, Tranquility Base Hotel and Casino because it just clicked into place. I think of some of my favorite records as places that you can go and stay for a while, and sort of spurred me on to give this record the name of a place."
On How His Grandfather Influenced "American Sports"
"I visited me Granddad one day and he said to me, 'You know, I often think of phrases even there that I think you might be able to do something with.' And I sort of went 'All right.' He likes to watch the horse-racing, and he began to tell me that whenever there's what's called a 'steward's inquiry,' if something ... I guess there are multiple reasons things that could lead to a steward's inquiry. But I suppose it's something untoward happened, there's what's called a 'steward's inquiry.' And he said, all you ever hear back after the steward's inquiry is the phrase 'the trainer's explanation was accepted by the steward.' Which, as he said it I just thought was loaded. He wrote it down for me and I wrote a verse around it. And, the whole song kinda really came from that."
On How "Golden Trunks" Was Almost Named "Bendable Figures"
"It was nearly called 'Bendable Figures,' this song. Which was because, someone got me a toy Batmobile, and it came with bendable figures of Batman and Robin, I assume, among others possibly. I've made a bit of a name for me since, and I mean, I am a fan of the old Batman book. I remember looking at this box and on the box it said 'bendable figures' and I don't know. The news might have been on in the background, and here we are."
Check out all of the music on Arctic Monkeys Guest DJ Station on iHeartRadio HERE.
Chat About Arctic Monkeys' Guest DJ Station: Alex Turner Reveals Album Details