The Growing Pains Of Alessia Cara: Singer Talks New Music & Price Of Fame
By James Dinh
June 27, 2018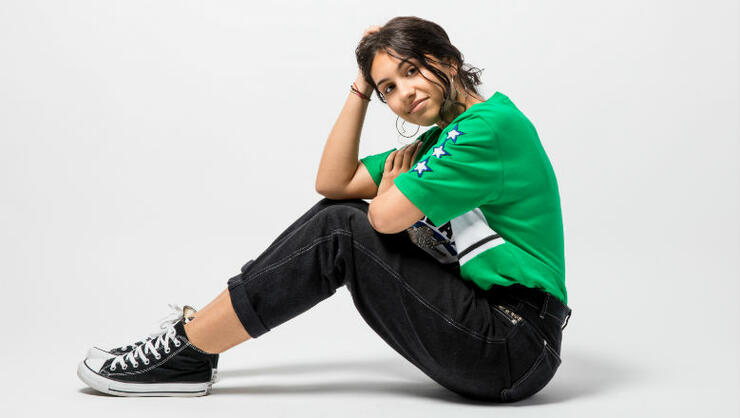 As Alessia Cara preps the release of her sophomore album, The Pains of Growing, the pop superstar has a lot to prove. With a handful of hits under her belt, neighboring Grammy naysayers and her own tribulations about growing up in the limelight, the Ontario-helmed singer has decided to push her vulnerabilities to the forefront with the new album. On the LP's lead single, "Growing Pains," she dives into her adolescent troubles, all while also questioning all the self-care advice that she gave us on her 2015 debut album, Know-It-All.
"Everything just sort of piled up," Cara candidly told iHeartRadio after the release of the single. "It was my circumstance vs. just being a regular 21-year-old. Internally lots of things were happening [regarding] just confusion of who I was just as a person, but then finding yourself in this really new circumstance. For me, that was the music industry and all the things that come with that. It's a weird thing because in a way you feel like you don't belong to yourself anymore. You feel like there's a piece of you for everybody, which is a great thing because people are connecting to what you're saying, but it also kinda feels like you lose yourself a bit, or at least that was my experience."
Reuniting with Pop & Oak, "Growing Pains" hears Cara in the very same puddle of weary uncertainty that drew us to her breakthrough hit, "Here," in 2015. Its accompanying set, which also features production from No I.D., Ricky Reed, Rick Nowels, Click'N'Press and Jon Levine, will hear her sing about venturing away from her teenage youth and understanding what kind of woman she's meant to grow up as.
"In a way, writing is a way for me to get it out because I suppress a lot of things, and the way that my brain works is just like, suppress, suppress, suppress, until it just comes out in other ways, which is not healthy," she revealed. "I just decided throughout this album process that I was gonna take care of myself and my mind more and just really nurture every feeling that I was feeling even if it felt weird and just write about them and get them out and talk to people more and just reflect on everything. Because oftentimes you just try to shut it all off because you think that's the right thing to do or like the strong thing to do, but I think at the end of the day being strong is actually just showing all of those things."
Contrary to the twentysomething Instagram influencers and aspiring stars of her generation, three years simply wasn't enough for the Best New Artist winner to adjust to fame. In fact, she's "still fairly uncomfortable with it." "I'm aware that it's a really, really big blessing to be able to share my music with everyone," she explained, before admitting that the invasion of privacy is simply not adjustable for her. "You give an arm and they take, like, two legs. I get why but at the same time, it's just not something I'm comfortable with. I'm a shy person, believe it or not, so that was weird. I think this is something I'm gonna get used to. I don't know if I ever really will fully, to be honest."
Thankfully, Cara has the music to fall back on and she took her tribulations with growing into her adult skin to the counterpart visuals of her newest chapter in music. "I wanted to make this album concept just very artistic," she said about her decision to don an oversized suit on the single artwork for "Growing Pains." "I wanted the suit to almost be too big for me because I felt like I was trying to fit a role or fill a mold that I wasn't really ready for and that I was too little for."
While "Growing Pains" hits on the difficult times for the 21-year-old, The Pains of Growing is set to reflective on some of the more positive aspects of real-life transition. "I think every song is a particular type of growing pain that we may go through," she said. "It's not always bad. Nostalgia can be it's growing pain in its own way, so there's a lot of that. There's good moments of growth, but then there's also sad moments where the pain comes in and I think it's individual experiences that I felt were important enough to write about and put them in my album."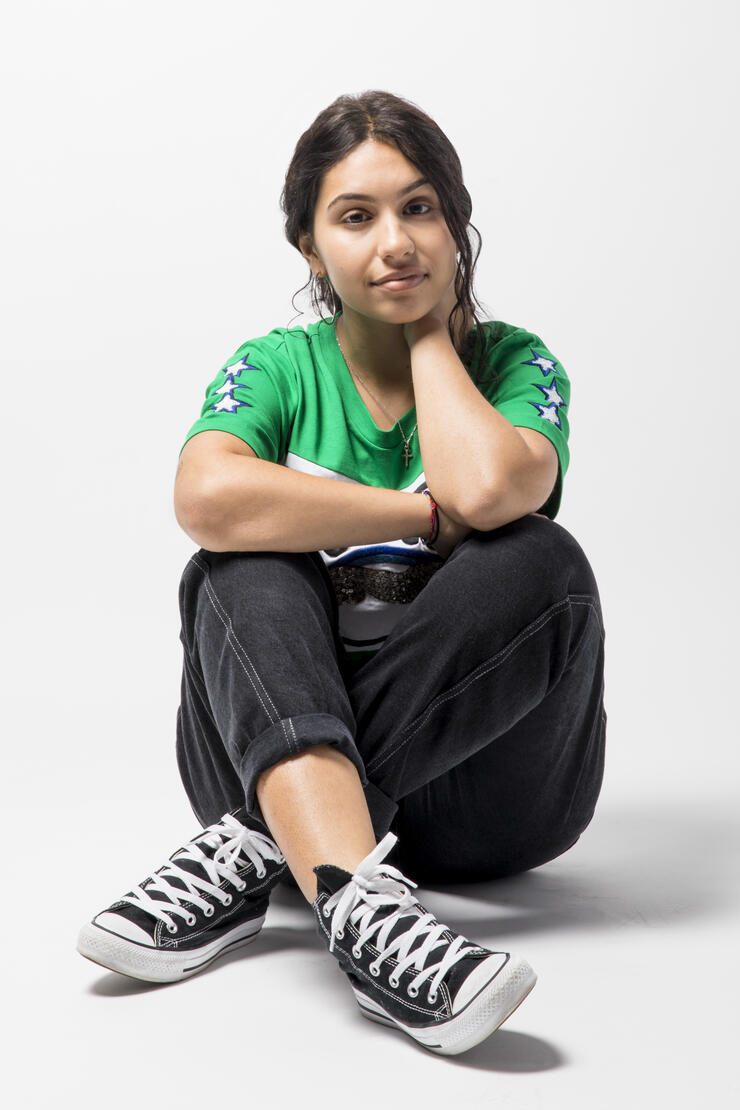 Photo: Katherine Tyler for iHeartRadio