Sebastian Bach Wanted a Chance to Audition for AC/DC
By Andrew Magnotta
June 29, 2018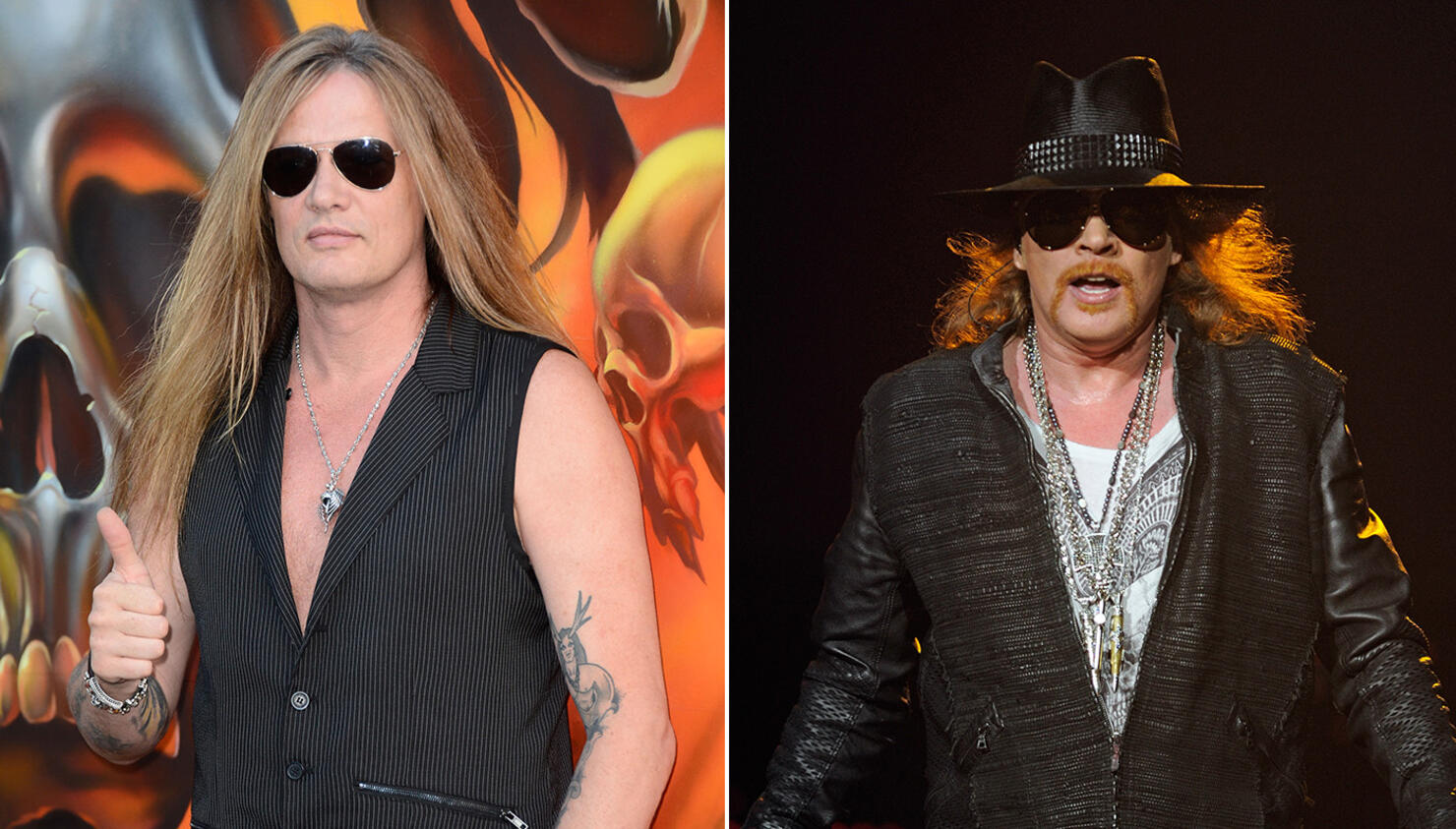 What did Sebastian Bach think when he heard Axl Rose got the job filling in for Brian Johnson for AC/DC in 2016?
'Wait! Did I miss the audition?'
Baz admits he was envious of Rose getting the once never-in-a-lifetime opportunity to join one of rock and roll's most beloved bands.
"I was jealous that I didn't get a chance, 'cause I can f***in sing AC/DC pretty f***in good too," Bach told Rock Talk with Mitch Lafon in a new interview, "and I'm not just saying that. (Laughs)"
The always ebullient former Skid Row singer says he can understand why Rose got the call to audition, before lamenting the lack of great vocal talent in modern rock.
"Maybe I haven't heard any, but where is the new Jeff Buckley?" the singer asked. "Or where's the new Steve Tyler?"
Bach says the era in which singers like Rose and himself came up was one where everyone understood they had to find their own unique sound. He says he borrowed heavily from his favorite singers, Rob Halford of Judas Priest and Steve Perry of Journey to find his own voice.
It's unclear if or how AC/DC will continue, but all signs so far point to Rose fronting the band when it returns.
Rumors have persisted over the last year or so that AC/DC guitarist Angus Young plans to forge ahead with the band. Rose Tattoo frontman Angry Anderson (a longtime friend of the Young family), along with several others close to AC/DC, have said they believe Young plans to reform the band, tour and record a new AC/DC album with Rose on vocals.
As for Bach's efforts to reunite with his former band, he said recently that Skid Row won't even return a text from him, so he's continuing to focus on his solo career and his many other projects.
Get all of Bach's tour dates here.
Photo: Getty Images