Shinedown's Guest DJ Station: AC/DC, Tom Petty & More
By Taylor Fields
June 28, 2018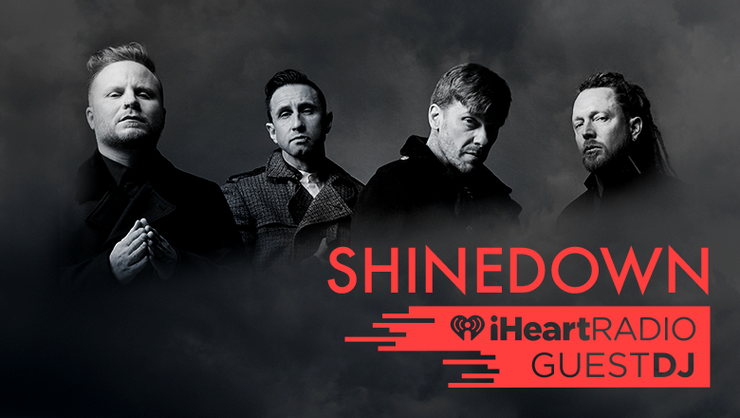 Shinedown's sixth full-length studio album, ATTENTION ATTENTION, arrived in May, and as the band has said, it's "the most Shinedown record ever."
ATTENTION ATTENTION follows Shinedown's 2015 album Threat to Survival, and includes 14 new songs, including its lead single "DEVIL." The band described, exclusively to iHeartRadio, that their new album is a cohesive body of work and all the tracks included on the LP are meant to be together. They explain, "This is such an album where all of these songs belong together. These songs don't belong anywhere else but on this record."
To celebrate Shinedown's new album, we passed the mic over to the band to curate their own Guest DJ station on iHeartRadio, and they even shared some of their favorite songs for fans to listen to.
On Shinedown's Guest DJ station on iHeartRadio, fans can not only hear songs from ATTENTION ATTENTION, they can also here the band talk about the story behind each song and how they make one big narrative, and also listen to some of their favorite artists like Queen, Korn, Muse, AC/DC, Kendrick Lamar, and more.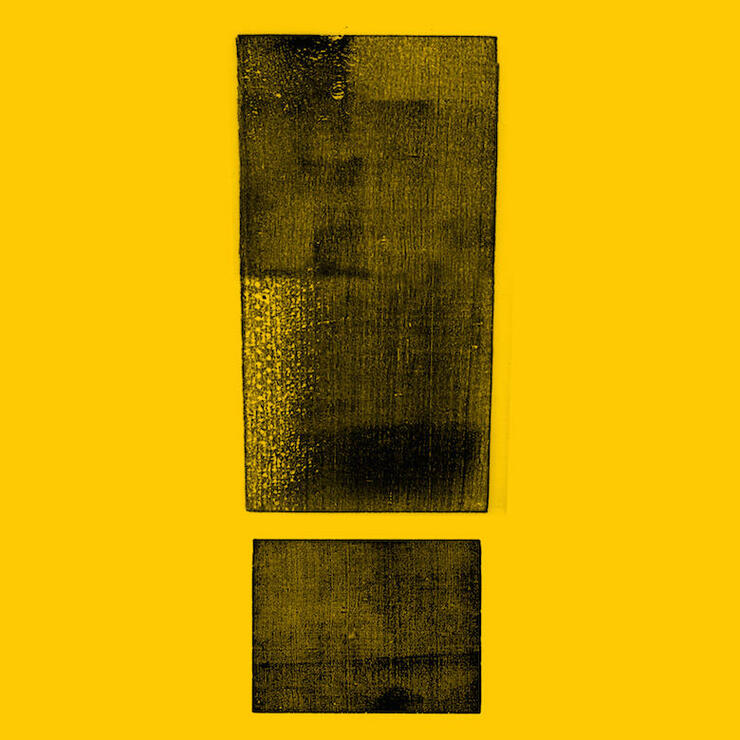 Fans can also hear Shinedown talk about some of their favorite songs. Read on for some of the highlights below.
Stone Temple Pilots - "Meadow"
"There's a lot I could say about it. I just loved the band. I loved Scott Weiland. He was a huge influence to me. I gotta give the band my hats off to them because they're such a huge legacy there. But for me, personally, when I heard this song, I just had to look at it from the point of, you know, good on you. And it's just a badass song."
Tom Petty and The Heartbreakers - "The Waiting"
"I am going to throw it back to the 70's. Actually a bit late, 1980. One of my favorite artists of all time, I know all of ours. We respect him as a songwriter. Mr. Tom Petty, who is an amazing artist who we lost recently and a tremendous loss for me. And I know the music world, but for me it was he was one of my favorite songwriters and probably one of the most influential people to me as a songwriter."
Coheed and Cambria - "From Here to Mars"
"An album that came out three years ago, and a little bit outside of the circle, but by a band called Coheed and Cambria. On their record called The Color Before the Sun, there's a song called "From Here to Mars" that when my son was born and he'd wake up in the middle of the night, I would kind of hum him this lyric because it's a very beautiful lyric. And then later on in 2016, I ended up getting the lyric tattooed on my shoulder because that's where my son would always lay his head. So it's a song that means a lot to me."
Check out all of the music on Shinedown's Guest DJ Station on iHeartRadio HERE.
Chat About Shinedown's Guest DJ Station: AC/DC, Tom Petty & More