Rich Robinson Says Black Crowes Reunion Would Risk His 'Sanity'
By Andrew Magnotta
July 2, 2018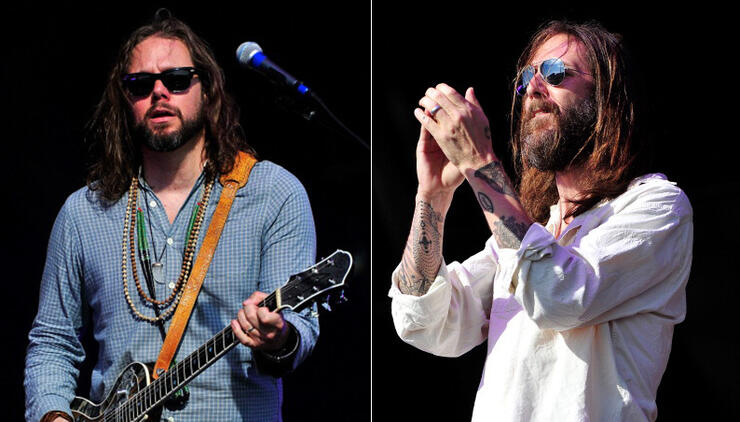 If The Black Crowes reunite again, that time is probably a few years and a lot more apologies away.
Guitarist Rich Robinson was asked in a recent radio interview whether there's a chance he and his brother, Crowes' frontman Chris Robinson, would reunite. Rich isn't optimistic.
"I would say no," he said. "The minute you step into an old situation, those old patterns come back, and it was just too negative. For me, I think it's more important for my own sanity not to have to deal with that anymore."
Rich knows what he's talking about here. For one, the Black Crowes broke up and reunited once before, taking a hiatus from about 2002 - 2005. Furthermore, Rich's new band The Magpie Salute features himself alongside two former Crowes, guitarist Marc Ford and bassist Sven Pipien.
While Rich is unsatisfied with the way the Black Crowes ended, he's generally positive about the other aspects of his experience in the band. This past winter, the guitarist talked about the "ethereal" connection between former members of the band.
"It's almost like going into war as a group or climbing Mt. Everest," Robinson told Q104.3 New York's Out of the Box with Jonathan Clarke. "You do this thing together. And things are going to happen, but you'll never be able to take that away — of what was accomplished and what that group of people went through."
Magpie Salute released a self-titled live album last year. This August, the band will release its debut studio effort, High Water I.
Get all The Magpie Salute's tour dates here.
Photo: Getty Images
Chat About Rich Robinson Says Black Crowes Reunion Would Risk His 'Sanity'