Journey's Neal Schon Won't Stop Believin' in Steve Perry Reunion
By Andrew Magnotta
July 2, 2018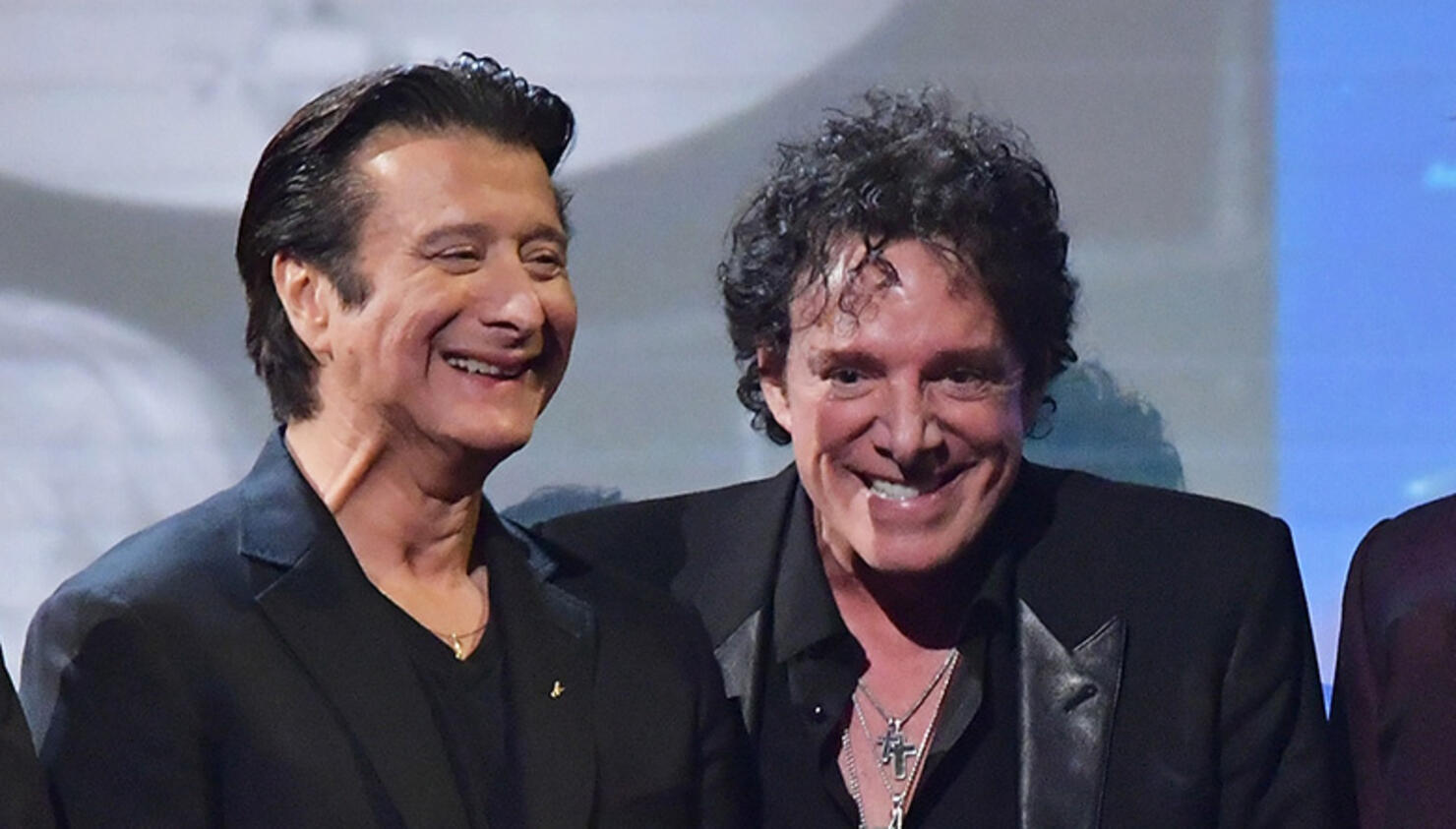 Journey co-founder and guitarist Neal Schon has not been discouraged by years of Steve Perry declining invitations to work together again.
While Perry seems to be on good terms with his former bandmates, as evidenced by all the hugs and smiles at the band's Rock and Roll Hall of Fame induction in 2017, the singer still hasn't returned to music over a year later.
Schon tells Rock Talk with Mitch Lafon that he's still the biggest Steve Perry fan in the world, and he's not sure why Perry has kept his legendary voice to himself for all these years.
"I'm dying for him to put out his own record," Schon told Lafon. "And I'd love to [collaborate] with him on something that's different than Journey, something more R&B, because I love playing soul and R&B and blues and that's something that a lot of people don't really know, because I've been doing all these rock records."
Schon's last solo album was in 2015. He said last year that he plans to do a blues album — he had previously suggested he might enlist Bad English frontman John Waite for vocals on the album.
Perry's last solo album was 1994's For the Love of Strange Medicine.
While Perry seemed happy to attend Journey's Hall of Fame induction, he declined the opportunity to sing with the band.
The singer is rarely appears in public, with the exception of the occasional San Francisco Giants game, though he did appear on the most recent season of American Idol as a surprise guest.
Journey drummer Steve Smith said after the festivities that Perry "passed the torch" to current Journey singer Arnel Pineda at the ceremony.
Journey is on a co-headlining North American tour with Def Leppard. The band is considering writing a new album later this year.
Get the tour dates here.
Photo: Getty Images