Journey May Record New Album Following Def Leppard Tour
By Andrew Magnotta
May 24, 2018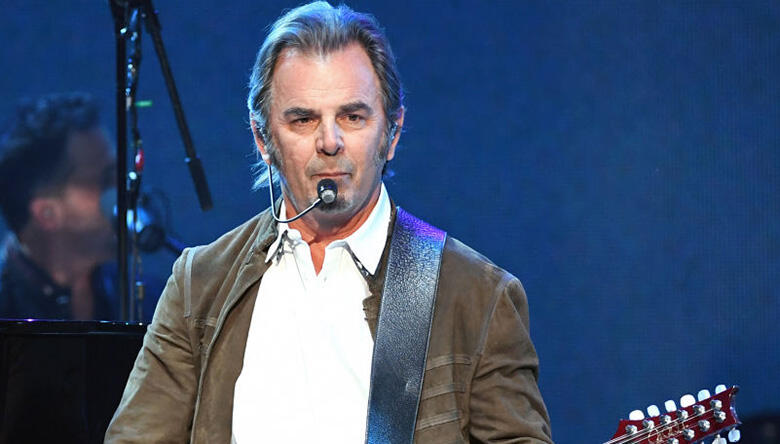 Journey keyboardist Jonathan Cain says he believes his band will have a window to record new music this fall upon the conclusion of its co-headlining summer tour with Def Leppard.
While nothing is confirmed yet, Cain tells Billboard that if Journey records again, the band could do something special.
"After this tour we may have a window to [record]," he told Billboard in a recent interview. "It could be a great record. I can almost see it in my mind. I couldn't tell you that a year ago."
A year ago, Journey was mired in personnel issues due to a feud between founding guitarist Neal Schon and Cain that threatened the future of the Rock and Roll Hall of Fame band. But Cain says he and Schon have since reconciled and "completely reset with each other," calling the drama a mere "bump in the road."
Now, Cain says he's feeling inspired and eager to write songs again with his longtime partner Schon.
"I'd like to revisit that," Cain said. "I'm in a good place musically, mentally, spiritually. I'd like to get with Neal and find out what he's got on his mind, get with [frontman Arnel Pineda] and just start gathering [material] and see what we've got."
A new album would be Journey's first since 2011 and its third with Pineda on lead vocals.
The Rock and Roll Hall of Famer Cain is preparing to release a new solo album, The Songs You Leave Behind, which includes new and old material. The album comes on the heels of Cain's memoir, Don't Stop Believin': The Man, The Band, And The Song That Inspired Generations. Cain is the first member of Journey to publish an autobiography.
Get more information and order the book here.
Journey is going on a mega tour this summer with Def Leppard. Cain called it "an honor" to still be able to tour with Journey and enjoy the band's incredible longevity.
Get the tour dates here.
Photo: Getty Images
Chat About Journey May Record New Album Following Def Leppard Tour