Couple Renovating Bathroom Finds Hidden Messages From Previous Homeowners
By Dave Basner
July 4, 2020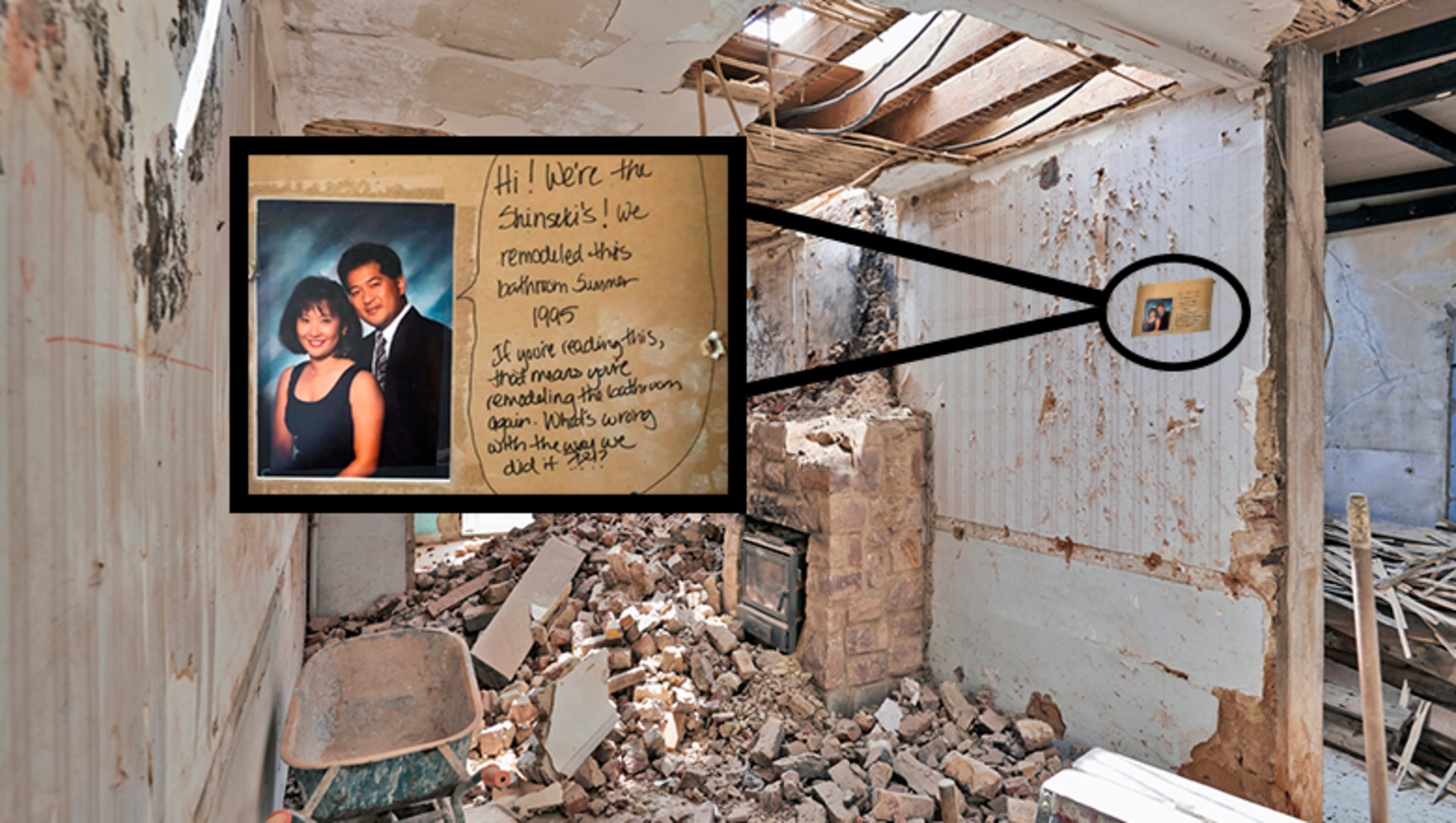 If you've ever moved into a house that isn't new, you know there will come a time when you need to renovate, and usually the bathroom is one of the first rooms that needs to be redone. While many changes come because the previous owners' tastes differ from yours, sometimes things just get outdated and need to be refreshed. That's what was the case for Alex and Jess Monney from San Francisco, and when you see their bathroom you'll understand why.
It was going to be a pretty exciting project for the pair - getting underway just four weeks before Jess was due to give birth, but it wound up being exciting for a whole other reason. 
If you know me, you know I love house projects. However, even I think I might be a little crazy for kicking off a bathroom remodel 4 weeks before I'm due. Bye bye bathroom! 👋🏻 And sorry in advance for the bathroom remodel updates to come. pic.twitter.com/yCJJN0A0KL

— Jess Monney (@Jess_Monney) July 3, 2018
The couple's contractor got to work, starting by demolishing the current bathroom, and in doing so he uncovered something - messages from a previous owner. He sent it over to Alex.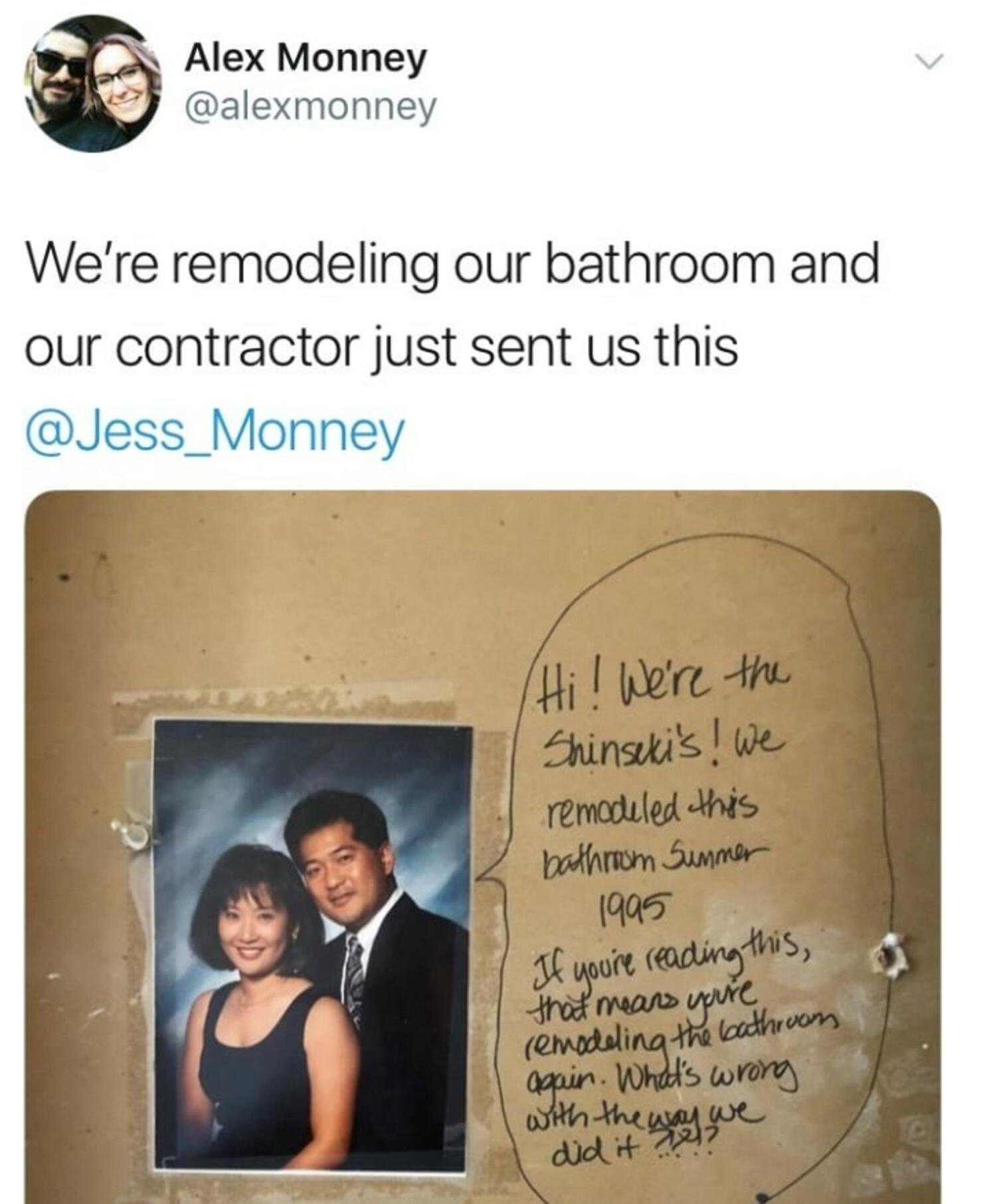 The note read, "Hi! We're the Shinseki's! We remodeled this bathroom summer 1995[.] If you're reading this, that means you're remodeling the bathroom again.What's wrong with the way we did it?!?!?"
The message, as well as a photo of the Shinsekis, survived the decades behind the walls, along with another photo and note featuring their bunny, Cassie, who aspired to be the next Cadbury Bunny.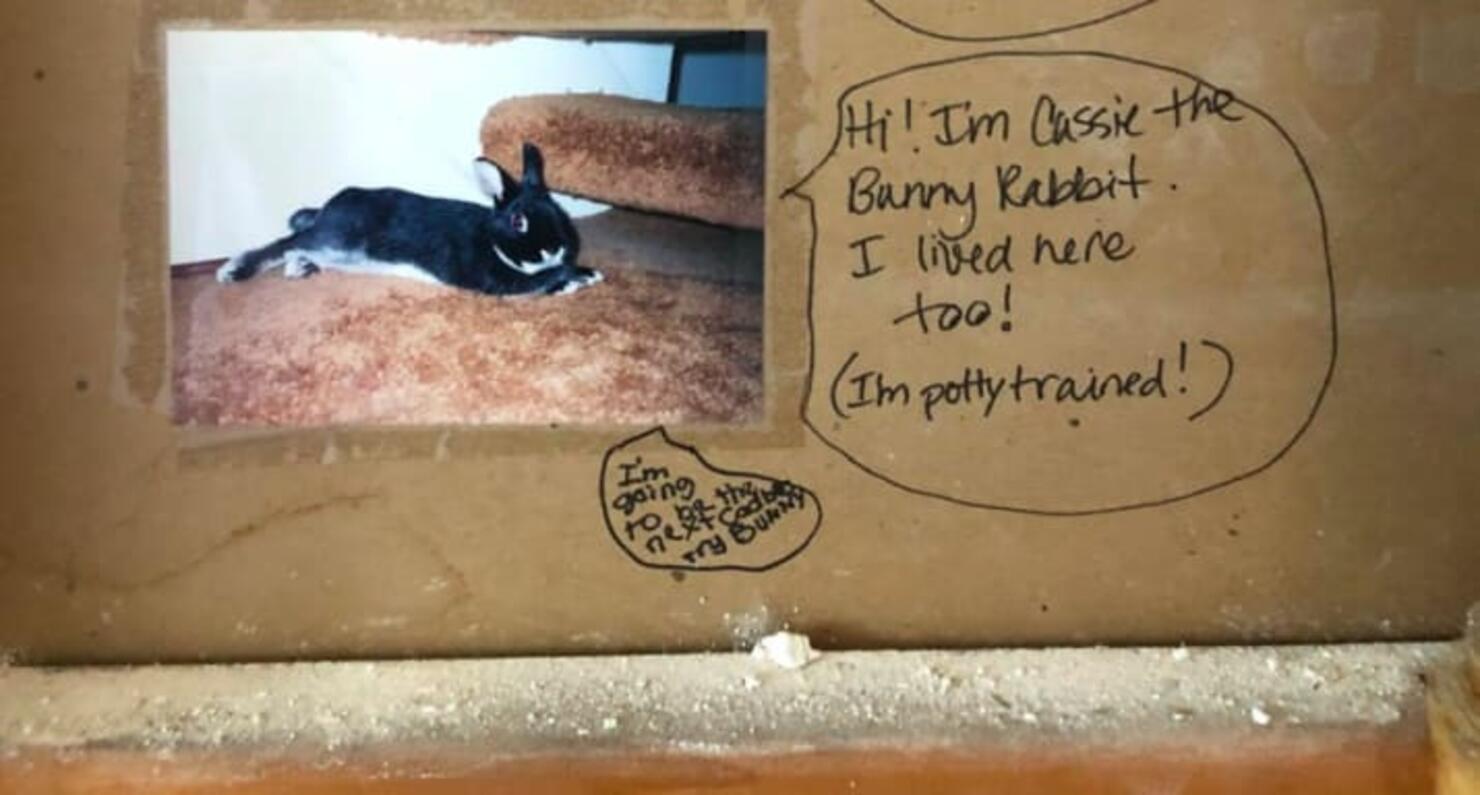 Alex told Buzzfeed he thought the messages were hilarious, adding, "Totally unexpected so it gave us a good laugh throughout the day."
Of course now the Internet is trying to find the Shinsekis and when they do, Alex told Buzzfeed he has a message for them, "Your bathroom, and home, is lovely. It has given us a lot of beautiful memories and we can't wait to raise our little baby girl here. Sorry we're changing the bathroom, but the shower is too small for me to fit in (I'm 6' and my wife is 5'). Thank you for the amazing surprise!"
Photo Credit: Twitter/AlexMonney