Why Jermaine Dupri Didn't Want To Remix His Favorite Mariah Carey Record
By James Dinh
July 12, 2018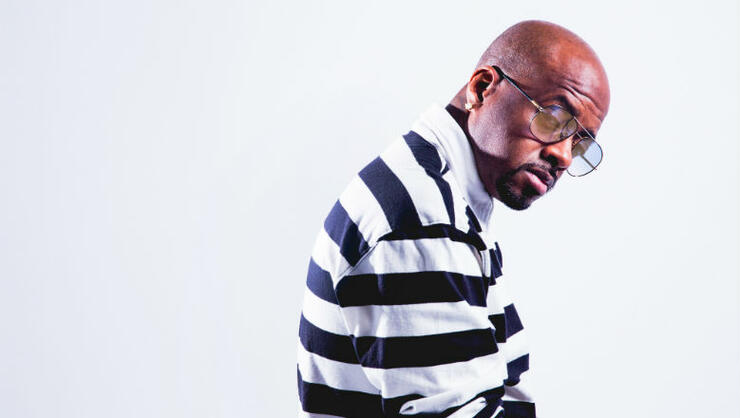 There are only a select number of folks that can get heavy hitters like Mariah Carey and Usher into one room to pay homage to the art of songwriting. Just a few weeks ago, Jermaine Dupri did just that when he took the spotlight at the 2018 Songwriters Hall of Fame ceremony and became the second rapper ever (behind JAY-Z) to join the elusive circle, cementing his status as an iconic wordsman.
With dozens of hits under his belt, the multi-platinum selling artist and producer's legacy is embedded within the world of hip-hop and R&B, and that simply cannot be denied. "When I look back at this 25th anniversary [of So So Def] and all that, I was just glad I didn't actually take a break to look," he told iHeartRadio hours after his induction at the New York City ceremony. "If I would have stopped to look around and pay attention to other people, I wouldn't even have got here. One thing I can tell you is that you don't get 25 years of music and get to where I am with this compilation by paying attention to other people."
In honor of the 25th anniversary of So So Def and its accompany compilation, iHeartRadio decided to take a trip down memory lane to revisit some of the label's greatest highlights. Scroll on below to see what JD had to say about classics from Carey, Xscape, Jagged Edge and more!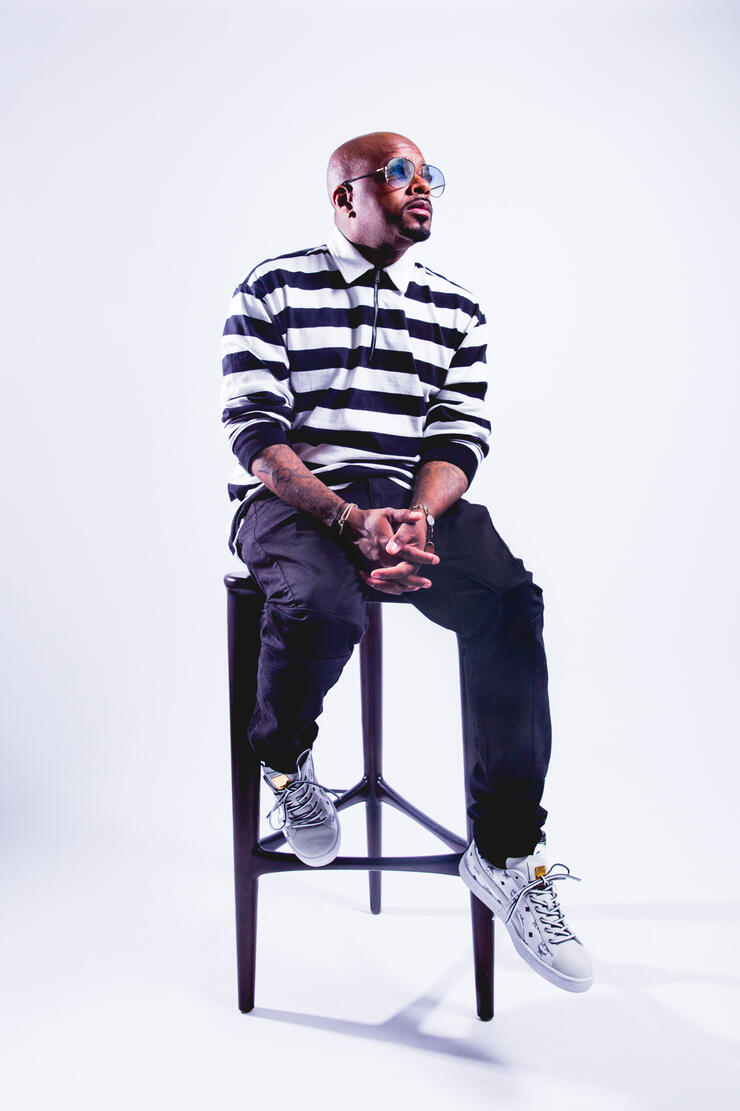 Ghost Town DJs - "My Boo" (1996)
"Lil Jon was So So Def A&R at the time and this whole project, So So Def Bass All-Stars compilation, was his project. When you're me and you have a record company, I'd be doing all the records, right? It's like, 'So why you work here? So why you work here? Show me something. Give me something. Do something on your own.' Jon was, like, 'Alright, watch. I'm gonna come back." Lil Jon came back with this 'My Boo' record and the rest is history."
Dru Hill - "In My Bed" featuring Jermaine Dupri, Da Brat (Remix) (1996)
"It was already at No. 1 and they just said, 'Can you make a remix that can do more for the song?' There's nothing more than No. 1, right? But here's me being the guy that thinks he can do anything. I'm going into the studio [thinking], like, 'Okay, Imma try something.' I told them I need them to come to Atlanta 'cause I had had a lot of success redoing vocals for remixes, especially with Mariah. I was, like, 'Come to Atlanta; we're gonna recreate the track.' Now, I didn't know nothing about what I was gonna do. It was just an initial idea.
Sisqo came and he heard the beat. I said, 'We're gonna use this beat.' He starts rearranging his vocals and in an hour we had this remix. I swore it was gonna be exactly what it was but I wasn't sure and it's a hard thing to do. I wouldn't suggest anybody try to make a remix to kill a No. 1 record that's already there but we took the slow version out and then the fast version went back in as No. 1."
Mariah Carey - "My All/Stay A While" featuring Lord Tariq & Peter Gunz (Re-Mix) (1997)
"I just have a fun fact for everyone out there. My favorite record from Mariah Carey is 'My All.' That's my favorite record and I didn't even do that song. I just think there is something about the original song. I called her one day and told her I was listening to the original and it wasn't really about making a remix. I just wanted her to know how pretty I thought that song was. Next thing I knew she called me, like, 'Let's do a remix.' I was, like, 'Uh, okay. So what we gonna do?' Now, this being my favorite song, I was really nervous about this remix cause I'm can't f**k this record up and she was like, 'Naw, we gotta figure this out.'"
Xscape - "My Little Secret" (1998)
"'My Little Secret' is a crazy song because there are so many real pieces in that song about things. This one line where she's talking about 'I walk in the room and I see two people that I actually date.' Since I wrote the song, this was my real life. I gave it to them as girls, but then they actually were saying this happened to them, too. It was the first beginning of me going in that Confessions direction with another group by just giving the truth and letting people actually listen to them and say, 'Oh, this is my story, too. I feel like that.'"
Jagged Edge - "Let's Get Married" featuring Kanye West (Reception Remix) (2000)
"This remix is interesting because of Kanye's attitude that people know now. This was before y'all knew Kanye. I gave Kanye the opportunity to do this remix. He and I were having a conversation about who was gonna rap on the songs. I'm sure he already knew he was gonna rap on the song but I wasn't thinking about putting him as a rapper on the song. I was trying to think of somebody that was gonna take a name. I think I left the studio and he stayed until he was gonna finish the beat. I came back and he had a verse on the song. I was, like, 'Who was that rapping?' He's, like, "That's me.' I was, like, 'Alright.' It wasn't wack, so I just let it. I could have been, like, 'Naw I want such and such.' But I felt his energy and I say all that just to say Kanye's been the same person since day one. He got these antics, but his passion's always been the same."
Jermaine Dupri - "Welcome to Atlanta" (Coast 2 Coast Remix) (2002)
"'Welcome to Atlanta' (Remix) really came from people always trying to compare me and Puff. It was the height of the original 'Welcome to Atlanta.' I saw it growing and I was, like, 'This could be a big record, so if I could do a remix this time, how could I top 'Sleeping In My Bed?' I started thinking about trying to do things to beat my other remixes. What would be exciting about this remix that makes people want to listen to this remix over 'Sleeping In My Bed?' I just started paying attention to how people [were], like, 'You and Puff.' I said, 'We putting Puff on the song.' I put Puff on the record and once he did his New York version, I was just, like, 'We just gotta go everywhere.' I call Snoop and then I think I did Murphy [Lee]. No, I didn't do Murphy Lee's record yet but I wanted Nelly and Nelly bartered to get his artist Murphy Lee on my remix and I was cool with that, too."
Bow Wow - "Like You" featuring Ciara (2005)
"The song actually came from this New Edition sample. I was just trying to create this loving song and something about the hook just popped in my head. I don't know where it came from. I just heard it with the beat and [was like] 'Oh, this is it.'"
Photo: Katherine Tyler for iHeartRadio
Chat About Why Jermaine Dupri Didn't Want To Remix His Favorite Mariah Carey Record