Rock Music Can Damage Ecosystems, Study Finds
By Andrew Magnotta
July 13, 2018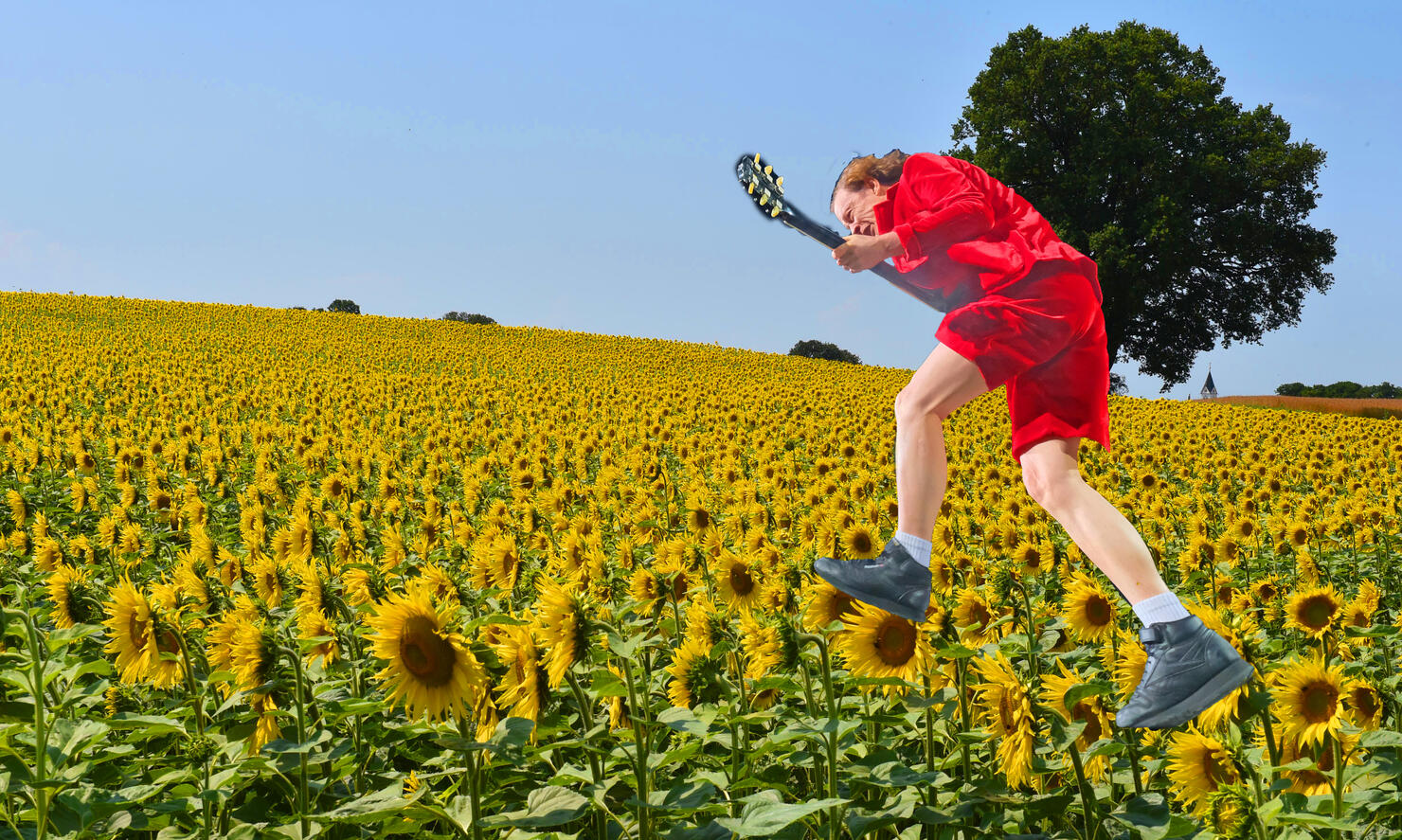 A bunch of squares at Mississippi State University say their research shows rock music and other forms of loud noise can have a harmful effect on environmental systems.
So...Rock and roll is...pollution?
Researchers at MSU's Department of Biological Sciences and Department of Wildlife, Fisheries and Aquaculture exposed ecosystems consisting of insects and soybean plants to rock music, country music and sounds of a city to see if the noise affected the environment.
The study found that a ecosystem exposed to AC/DC's Back in Black album on repeat for two consecutive weeks began to deteriorate. Lady beetles became less effective predators, and as a result, the aphid population surged in the ecosystem, harming the biomass of the soybean plants.
Head researcher Brandon Barton, an AC/DC fan, said the results were a real buzz kill.
"We hate to disagree with AC/DC," he said in a news release. "We don't think it's noise pollution, but the lady beetles do. That's an important distinction.
Barton continued, saying the results didn't pose a serious environmental threat. But he said it proved that sound can alter certain organisms' behavior, which in turn affects an ecosystem.
The other experiment, in which researchers pipes in urban sounds like "jackhammers, airplanes taking off and those sorts of things" also reduced predation rates for the lady beetles. He says the volume of the noise was about equal to that of a tractor on a farm, meaning the noise levels were realistic.
"Farm noise could actually reduce the efficiency of natural predators at controlling pests," Barton said. "If that happens and the pests take off, you might have to spray more chemicals. So it could be a soundscape that's influencing how many chemicals we have to use because it changes the efficiency of the predator."
An undergraduate student who also worked on the project noted that country music was "not noise pollution." It's not clear why country music had less of an effect on the ecosystem.
Barton says this was the first experiment of its kind that focused on the affects of music on insect populations and a larger ecosystem, noting most sound pollution studies focus on individual populations.
For example: a study published earlier this year found sharks are attracted to heavy metal.
"Obviously we're having fun with this experiment and testing the AC/DC hypothesis but really what we wanted to also show was that sound pollution or anthropogenic sound affecting one species can then effect multiple species in the food web," Barton said.
Barton dedicated the paper to late-AC/DC guitarist Malcolm Young, who passed away last November.
Photo: Getty Images