Vivian Campbell Says His Feud With Dio Was a 'Mistake'
By Andrew Magnotta
July 17, 2018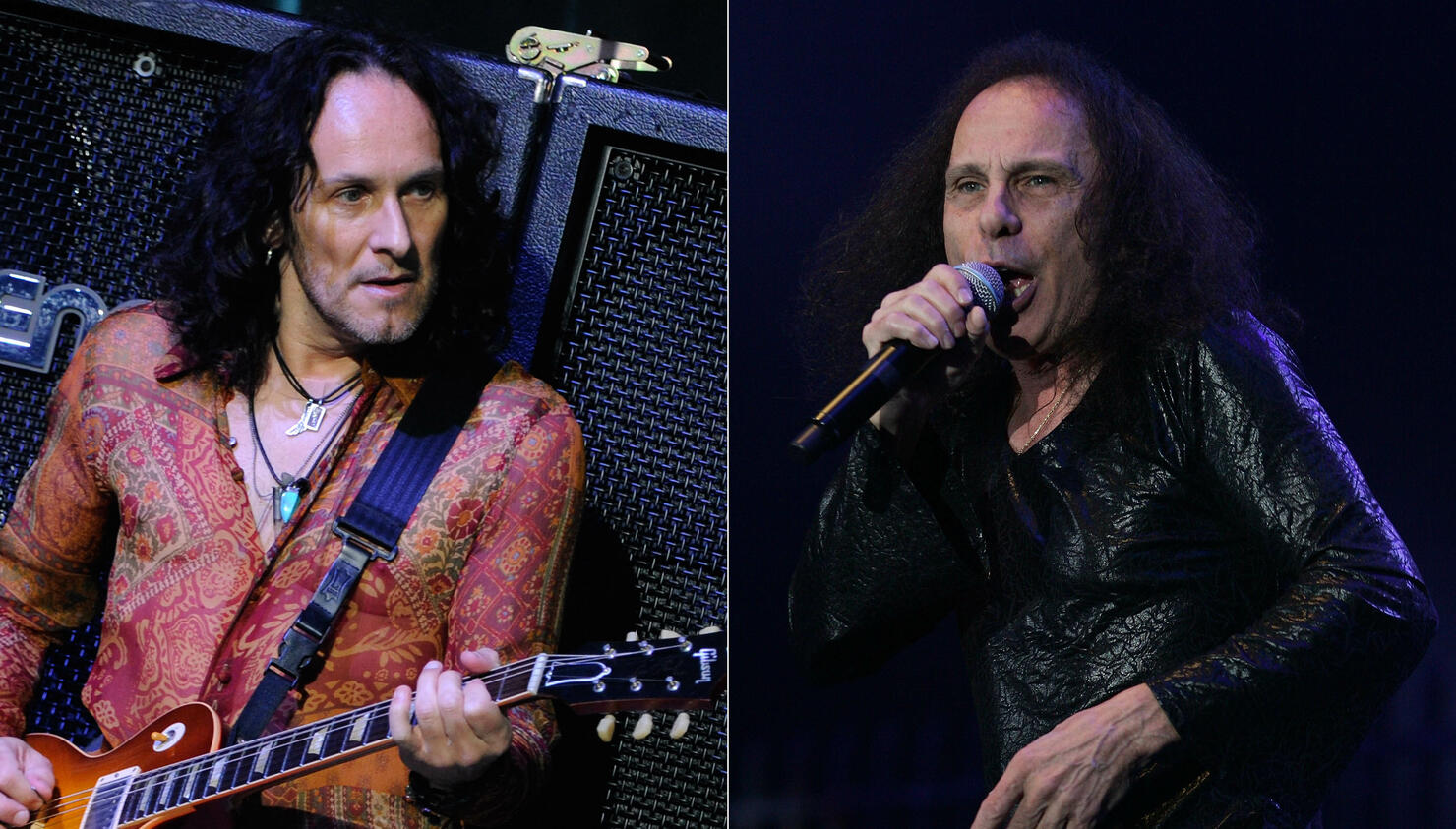 Def Leppard's Vivian Campbell says his Last in Line tribute to Dio is helping him make peace with his former bandmate, Ronnie James Dio.
Campbell was the lead guitarist in Dio's eponymous band, but became frustrated over how much he was being paid. His relationship with Dio ended when he was fired during a tour in 1985.
In the ensuing years, Campbell and Dio sniped at one another in the press. Campbell recently told the Music Mania podcast that he regrets how both parties handled the situation.
"I'm sure, knowing Ronnie the way I knew him — I'm sure if we had met each other under the right circumstances, without other people around us, one night, we could have sat down and had a beer and probably made amends, hopefully," Campbell said.
Campbell never got a chance to work out his differences with Dio, who passed away in 2010. The guitarist says he's since reflected on the relationship and now understands both he and Dio "made the mistake of going after each other through the media."
"It didn't end well," he added.
But ultimately, Campbell says, he owes much of his success to his work with Dio.
"I was able to go back to that and realize that despite the hurt that was there from the way they treated me, it was still my heritage," he said. "I still created all those songs and those albums with Ronnie and with [Jimmy Bain] and [Vinny Appice]. We all gave our heart and soul into that."
Campbell, who once said he hated all the three albums he did with Dio, concluded that he's grateful for the perspective time has granted him.
"It's nice to be able to get back that and see it in a whole different light and enjoy it," he said.
Campbell has been a member of Def Leppard since 1992. His band is on a co-headlining tour this summer with Journey. Get the tour dates here.
Photo: Getty Images