Justin Bieber and Hailey Baldwin Are Planning a 'Smaller Wedding'
By Katrina Nattress
July 19, 2018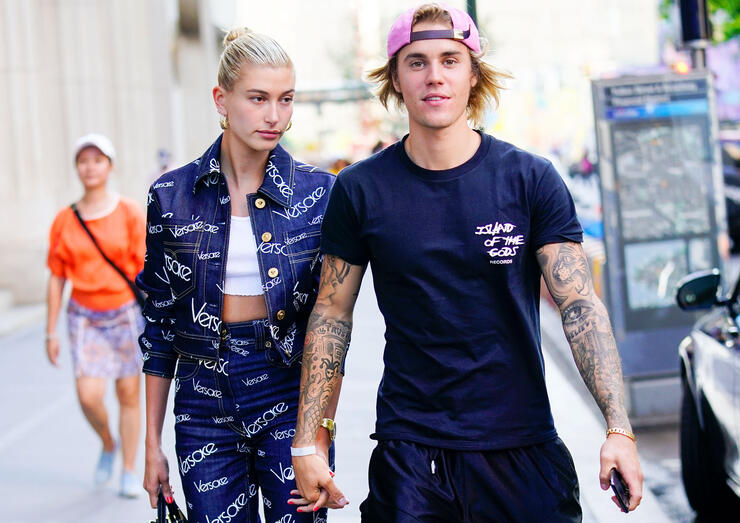 Though it's been just weeks since Justin Bieber proposed to Hailey Baldwin, it sounds like the couple hasn't wasted any time discussing their wedding plans.
Considering the amount of money the pop star dropped on the engagement ring, one would think the couple would be interested in an extravagant ceremony and reception. But according to sources close to the lovebirds, that's not the case.
"Justin and Hailey have been telling friends they want to have a smaller wedding, with close family and friends, nothing too over the top," a source told ET. "The couple has discussed where they would have their wedding, in either Canada or somewhere in the States (NY or LA). They've thrown around the idea of having it in possibly both, but it's still the early stages of planning. Justin and Hailey are trying to enjoy the excitement of engagement before fully diving into wedding planning."
The source also divulged that Bieber had been waiting weeks to propose to his bride-to-be and feels like a "weight has been lifted off his shoulders" after popping the question.
On Wednesday (July 18), Baldwin's aunt Kim Basinger spilled the beans about who the 21-year-old has chosen for her bridal party.
"Oh, it'll be fun. [Hailey's sister] Alaia [Baldwin] and [cousin] Ireland, they're in the wedding," the actress explained. "So believe me, I just — it's cool! I think it's sweet. It's a very sweet thing. Happiness ... We're living in some really dire times right now."
Bieber proposed to Baldwin on July 8 while on a trip to the Bahamas. The couple had rekindled their on-again, off-again relationship just weeks before the engagement.
Photo: Getty Images
Chat About Justin Bieber and Hailey Baldwin Are Planning a 'Smaller Wedding'