Meghan Markle's Friend Claims Her Dad Faked A Heart Attack to Skip Wedding
By Emily Lee
July 19, 2018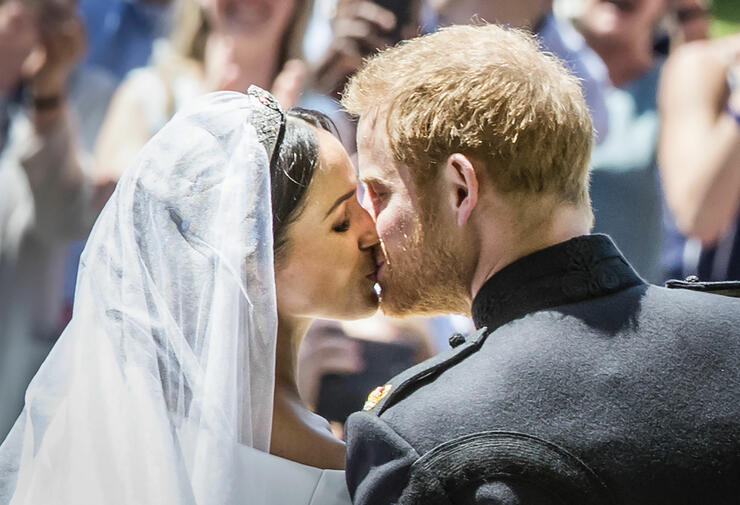 Thomas Markle is making headlines again after The Daily Mail released a report on Thursday morning that alleges the heart attack that prevented him from attending the Royal Wedding back in May didn't actually happen. This report should be taken with a grain of salt, obviously, but if true it's definitely not a good look for Meghan Markle's dad. Not that he's been making many good decisions lately.
For those who need a refresher, right before Meghan said "I Do" to Prince Harry at Saint George's Chapel in London it was revealed that Thomas had arranged paparazzi to take "flattering" photos of him. Following that scandal, Thomas announced he would not be able to attend his daughter's nuptials due to a health scare that included a heart attack and surgery.
Fast forward to the present day and The Daily Mail is reporting that Thomas allegedly did not suffer a heart attack in the first place. The Daily Mail report includes a source "close to Meghan" who claims that Thomas was never sick. The source also alleges that Thomas wanted sympathy after he staged the paparazzi photos.
Here are some quotes from the source "close to Meghan" in the The Daily Mail report:
The whole story about Meghan's father undergoing heart surgery was made up. He had to come up with a good enough reason not to attend her wedding and avoid any further embarrassment after those staged photos went public.
The poor health story was his way of generating some compassion from the public, and taking the attention off those staged photos which were a complete embarrassment to Meghan and the royal family.
Thomas has conducted a slew of television interviews since the royal wedding, going against the express wishes of his daughter and her in-laws. Marie Claire reported that during Thomas's appearance on Good Morning Britain, he claimed he checked into the Sharp Chula Vista Medical Center. However, when The Daily Mail reached out to confirm this fact, the medical center claimed nobody by that name checked into their facility.
This is all very suspicious. What's more interesting is that Thomas has been very vocal about his current relationship with his daughter and the royal family, however, he hasn't yet dismissed these claims. Kensington Palace has maintained its silence regarding Thomas's behavior over the past few weeks and it would not be surprising if they kept mum on this rumor, as well.
Chat About Meghan Markle's Friend Claims Her Dad Faked A Heart Attack to Skip Wedding