Mike Shinoda Is "Open" to Playing More Linkin Park Shows
By Andrew Magnotta
July 19, 2018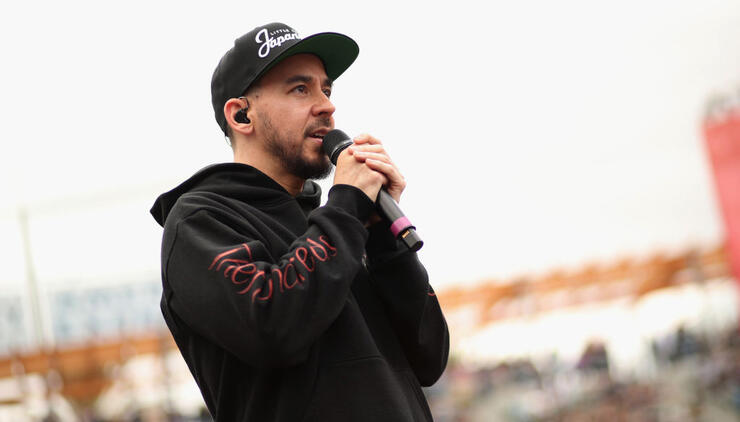 Linkin Park's Mike Shinoda is unsure whether he will fully commit to a solo career with the future of his band still in question a year after the death of frontman Chester Bennington.
The multi-instrumentalist and producer Shinoda recently told France's United Rock Nation that he's happy to be busy.
"I'm just taking it one step at a time and keeping my mind open to the possibilities," he said. "Whether it's doing things under my name or working with other artists or producing tracks for somebody else or if the guys are at a point where they wanna play Linkin Park shows, I'm sure that any of those things are possibilities. And I'm just open to whatever happens."
Shinoda has been the most accessible member of Linkin Park and has freely discussed with fans and media his mental space over the past year. His Post Traumatic solo album, released this past June, is a raw exploration of his thoughts and emotions since his band of more than 20 years came to an abrupt hiatus last summer after Bennington's death.
The songwriter says his live shows have been going extremely well. For the time being, he's focused on keeping the positive momentum going.
"I've been doing a one-man show, but I think there's a lot of room to grow and develop it, And I'm excited about continuing to do that," he added."
Shinoda has previously said he's in regular contact with his Linkin Park bandmates, saying that they aren't under any pressure to reform the band, though they have played music since last fall's One More Light concert.
Photo: Getty Images
Chat About Mike Shinoda Is "Open" to Playing More Linkin Park Shows