Liam Gallagher Suddenly Wants to Reform Oasis
By Andrew Magnotta
July 20, 2018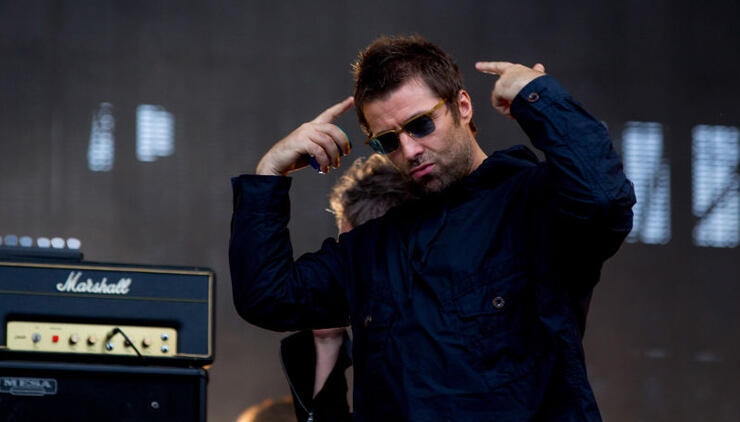 Oasis frontman Liam Gallagher began publicly lobbying for an Oasis reunion Thursday afternoon in a series of Tweets.
The singer's first Tweet on the matter seemed to come out of nowhere. After addressing his brother and former bandmate Noel Gallagher, Liam poked fun at the debacle that was a recent gig Noel played at Edinburgh Castle in Scotland in which fans weren't allowed to bring drinks to their seats.
"I hear your [sic] doing gigs where people can't drink alcohol," he wrote. "I forgive you now let's get the BIG O back together...drinks are on me..."
Whether Liam is being genuine is anyone's guess. You'd think even when the brothers are on good terms, some ribbing would be par for the course.
In general, Liam doesn't often come off as the most put together person via his social media. But he engaged with a number of fans on the matter of a "BIG O" reunion. When asked by one fan while he was so "desperate," Liam replied, "I'm not desperate just think it'd be a nice thing to do."
Liam and Noel each topped the U.K. charts last year with their respective solo albums, which were released within weeks of one another. After eight years of feuding publicly, the brothers reportedly reconciled a few days before Christmas.
After a couple hours ticked by and Liam apparently didn't hear anything from his brother, he made a last ditch effort.
"Cmon," he Tweeted.
By early Friday morning, Liam seemed to give up.
"I'll take that as a NO," he wrote. "As you were then."
Liam's new album, As You Were, debuted at #1 in the U.K. and achieved gold status that same month. The Noel's High Flying Birds' Who Built the Moon? album debuted at #1 a month later in November.
Photo: Getty Images
Chat About Liam Gallagher Suddenly Wants to Reform Oasis