6ix9ine and Nicki Minaj Drop Candy Land-Themed 'FEFE' Video
By Katrina Nattress
July 23, 2018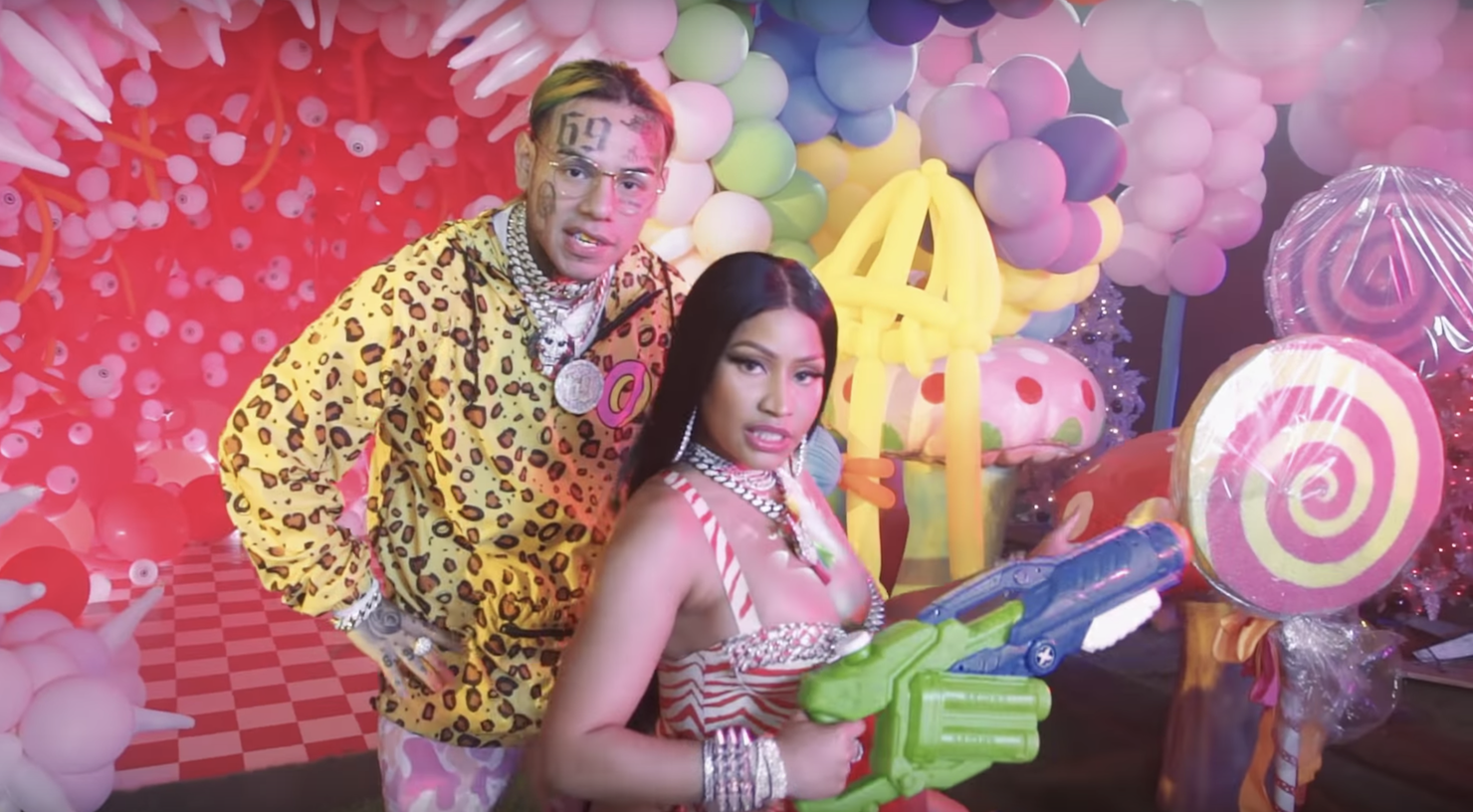 Amidst news about an alleged attack and kidnapping on 6ix9ine, the Brooklyn rapper dropped the video for his Murda Beatz and Nicki Minaj-assisted new track "FEFE" on Sunday (July 22).
The visuals are a twisted, perverse take on Candy Land that feature 6ix9ine and Minaj playing patty cake on a blow up bed surrounded by large inflatable ice cream bars and later seductively sharing frozen treats; Murda Beatz armed with water guns; Minaj wearing a very provocative candy striped get up, and 6ix9ine playing with a really cute Pomeranian (that part's PG).
Watch the colorful, vibrant, slightly bizarre video below.
In the early hours of Sunday morning, the 22-year-old was allegedly kidnapped, robbed and attacked by a group of masked assailants. The only suspicious thing about the story is the fact that the details he gave TMZ and law enforcement officials differed significantly; however, the young rapper posted a photo of XXXTentacion on Instagram that same day with a caption that read "I had a feeling that it was my day to die. May GOD strike me dead if I'm lying." X was shot and killed last month.
Before the incident occurred, the controversial rapper was serving time at Riker's Island for assaulting a teen at a mall in Texas. He was released for his hearing on July 20.
Photo: YouTube