Former Dio Guitarist to Finish Last Song Dio Wrote
By Andrew Magnotta
July 23, 2018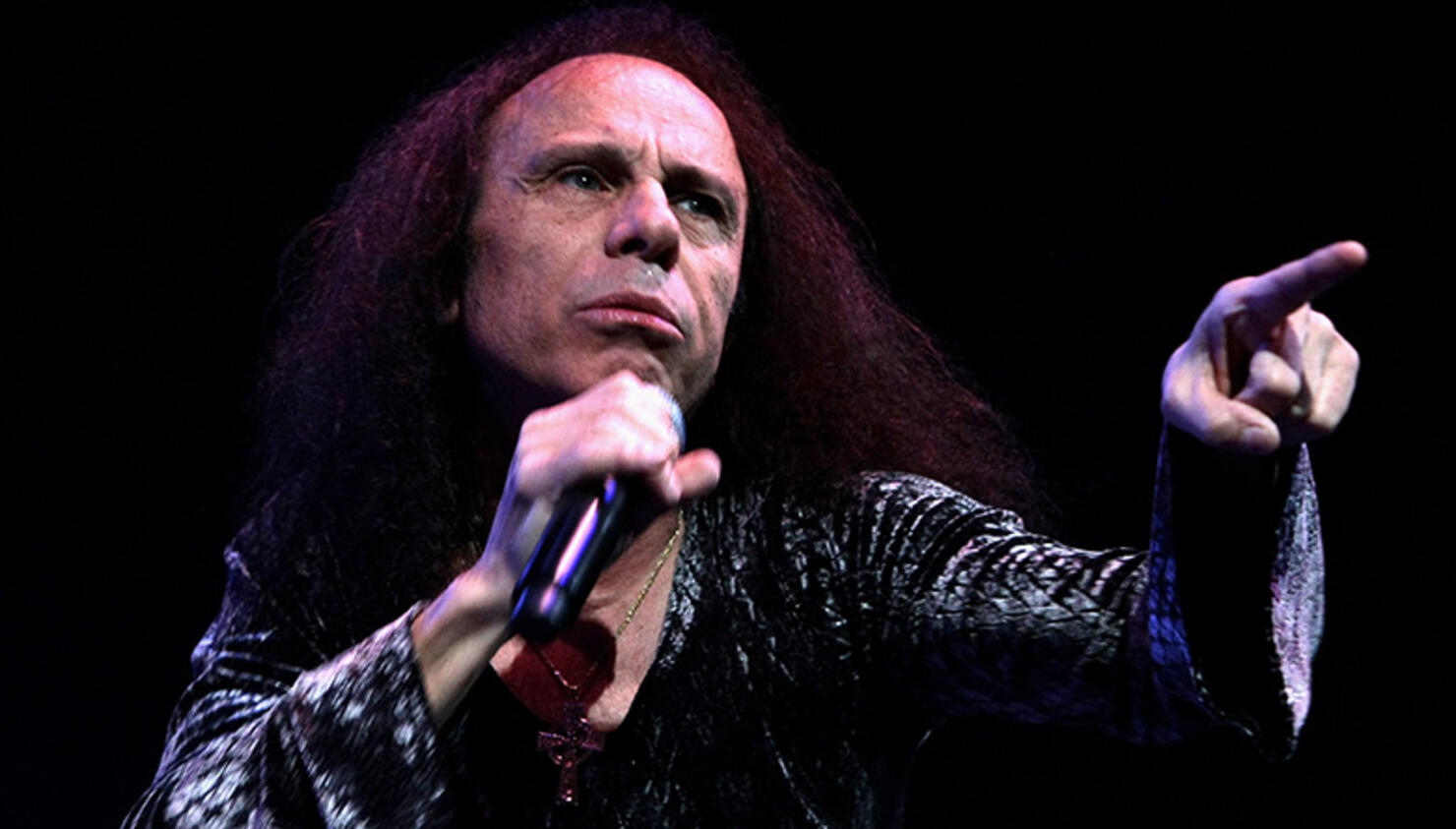 Former Dio guitarist Craig Goldy says he's about to complete one of the legendary heavy metal singer's final creative works.
Goldy told All That Shreds that he and Dio had been working together in 2010 before Dio's cancer suddenly returned and took the singer's life. Goldy described how Dio had been getting back to work after his first bout with the disease.
"He was given a clean bill of health by his doctor," Goldy recalled. "He said, 'I want to write with Craig.'"
Their sessions were limited to the bridge of one song, Goldy explained. But with Wendy Dio's blessing, he says he finished the lyrics to the song, as well as its final melody.
"So now we're going to find the right person to finish the song," he said. "We'll bring it into the studio and have real drums, bass, keyboards and guitar on it. There will be Ronnie's voice..."
Though the song wasn't completed before Dio was hospitalized again, Goldy says Dio was clear about his mindset during the collaboration.
"Ronnie wrote this material about what was going on in his life at the time. So I tell people, it'll be emotionally difficult to listen to, but at the same time, people are going to be like, 'This is definitely Ronnie.'"
Goldy is currently leading a band called Dio's Disciples, featuring several former Dio collaborators. The band plans to release a new album, though Goldy did not indicate whether the song featuring Dio's voice will be included.
Meanwhile, Dio fans can prepare for the controversial Dio hologram show to come to North America in 2019.
Dubbed the Dio Returns Tour, the show has gotten rave reviews from fans who've seen its limited European run. But it has also amassed its share of critics since it, including some of Dio's former bandmates. While the show was produced by Eyellusion Entertainment, its greatest champion is Dio's widow and former manager Wendy.
Photo: Getty Images