Dave Grohl Says No One in Nirvana Was Prepared for Success
By Andrew Magnotta
July 24, 2018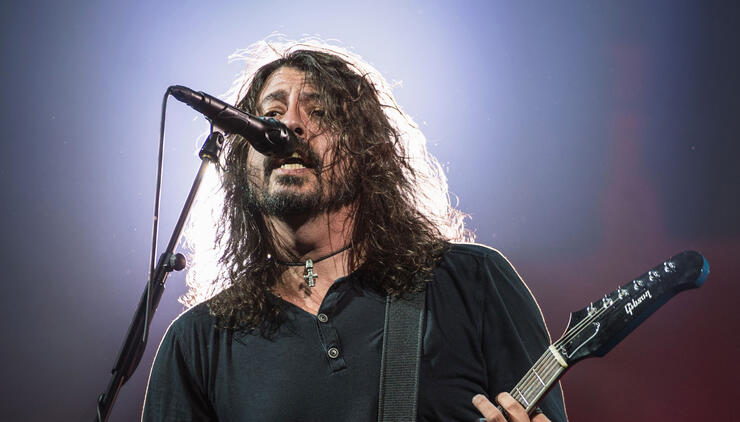 Dave Grohl says his tenure in Nirvana during the iconic '90s grunge band's most successful period helped prepare him for success with the Foo Fighters.
Grohl has described before how strange it was for Nirvana to go from playing clubs to packing arenas almost over night. He suggests that success at that rate comes with demons that he was lucky to avoid.
"I think when Nirvana became popular, none of us were equipped to deal with that magnitude of success," he told Forbes in a new interview. "I don't think any of us were built for that and it happened and it happened so quickly and then was gone so quickly that when I stated the Foo Fighters I wanted to make gut decisions."
Grohl said he wanted to trust his instincts rather than feel like he was being told what to do. He says Foo Fighters' gradual build helped him feel like he was in control of his career the whole time.
"We learned a lot of lessons in the short time Nirvana was popular," he continued. "And you take those into consideration when you do something like start another band."
But the Foos frontman says no prior experience was more important to avoiding the pitfalls of success than his genuine love of music.
"It's possible to have a positive experience in music," he said. "There, of course, is a dark side of rock and roll that [some] are turned on by, but to me, I'm more about life and love. And I really enjoy waking up every day knowing that I'm blessed with the opportunity to do whatever the f**k I want to do."
Part of Grohl following his whims, is writing and recording a 25-minute song by himself, in one take. He reiterated to Forbes that he still plans on doing that.
The Foo Fighters are on tour through October. Get all the tour dates here.
Photo: Getty Images
Chat About Dave Grohl Says No One in Nirvana Was Prepared for Success