Beyoncé Reveals She Was 218 Pounds When She Welcomed Twins
By Peyton Blakemore
August 6, 2018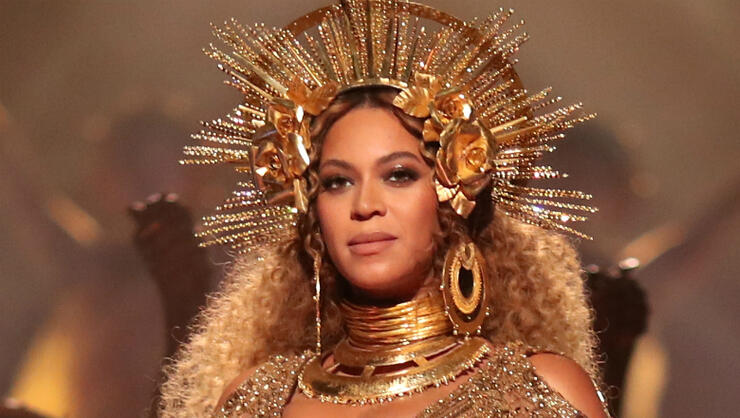 Beyoncé speaks. In an unusually raw and candid essay for Vogue's September Issue, Queen Bey opened about her road to body acceptance following the birth of her twins, Rumi and Sir Carter, in June 2017.
"After the birth of my first child [Blue Ivy, 6], I believed in the things society said about how my body should look. I put pressure on myself to lose all the baby weight in three months, and scheduled a small tour to assure I would do it," Beyoncé recalled. "Looking back, that was crazy. I was still breastfeeding when I performed the Revel shows in Atlantic City in 2012."
However, Bey confessed that after she welcomed twins, she "approached things very differently."
"I was 218 pounds the day I gave birth to Rumi and Sir. I was swollen from toxemia and had been on bed rest for over a month," she continued before discussing the challenges she faced following their delivery. "We spent many weeks in the NICU. My husband [Jay-Z] was a soldier and such a strong support system for me… I was in survival mode and did not grasp it all until months later."
After going through such an experience, the "APESH*T" singer said she focused on giving her body time to heal, while also embracing her curvier figure.
"After the C-section, my core felt different. It had been major surgery. Some of your organs are shifted temporarily, and in rare cases, removed temporarily during delivery. I am not sure everyone understands that. I needed time to heal, to recover," she explained. "During my recovery, I gave myself self-love and self-care, and I embraced being curvier. I accepted what my body wanted to be."
"After six months, I started preparing for Coachella," she added, referencing her history-making two-weekend headlining gig at the April 2018 music festival. "I became vegan temporarily, gave up coffee, alcohol, and all fruit drinks. But I was patient with myself and enjoyed my fuller curves. My kids and husband did, too."
Now, a year after she gave birth, Beyoncé admitted she's still not where she once was, but she's okay with that.
"I think it's important for women and men to see and appreciate the beauty in their natural bodies," she wrote. "To this day my arms, shoulders, breasts, and thighs are fuller. I have a little mommy pouch, and I'm in no rush to get rid of it. I think it's real. Whenever I'm ready to get a six-pack, I will go into beast zone and work my ass off until I have it. But right now, my little FUPA ["fatty upper pubic area"] and I feel like we are meant to be."
Photo: Getty Images
Chat About Beyoncé Reveals She Was 218 Pounds When She Welcomed Twins