Ruby Rose Gets Emotional Over Queer 'Batwoman' Casting On 'Fallon'
By Paris Close
August 10, 2018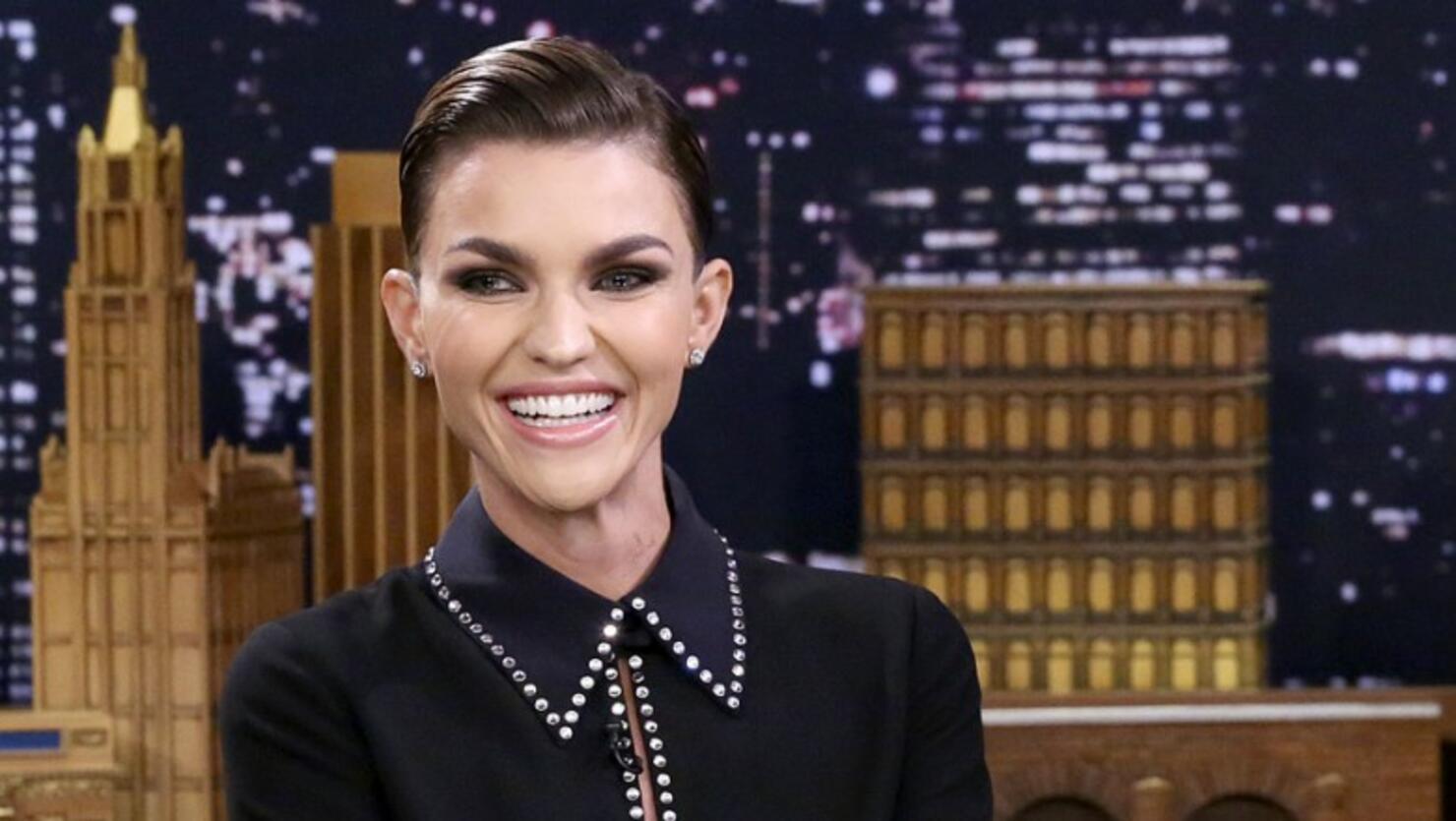 Someone pass Ruby Rose the Kleenex!
The actress became a tad teary-eyed Wednesday night (August 7) when speaking with Jimmy Fallon about being cast as The CW's Batwoman on The Tonight Show Starring Jimmy Fallon. "It's a game-changer," the Australian actress started. "I found out an hour before I did the premiere for [The] Meg and I was so nervous doing the red carpet that I basically skipped everybody."
The Orange Is the New Black star continued: "I kept spontaneously crying and I feel like I'm probably going to do it now, Everyone always says, 'So what have you got planned next?' And I thought either I'm going to put my foot in it and accidentally say something, or I'm going to start crying."
Watch the emotional moment unfold in the clip, below:
Rose's sentimental remarks arrive on the heels of this week's announcement that the 32-year-old had been tapped to play the Gotham's crime-fighting superhero as part of The CW's annual Arrowverse crossover event this December, in tandem with a possible series based on the queer DC character being backed by Greg Berlanti (Love, Simon).
If things pan out well for the Batwoman pilot, Rose — who identifies as a lesbian herself — could make history as the first gay lead to head a live-action superhero series.
In the meantime, be sure to catch Rose in The Meg, in theaters now!
Photo: Getty Images