Journey, Def Leppard Tour Has Already Grossed $50 Million
By Andrew Magnotta
August 16, 2018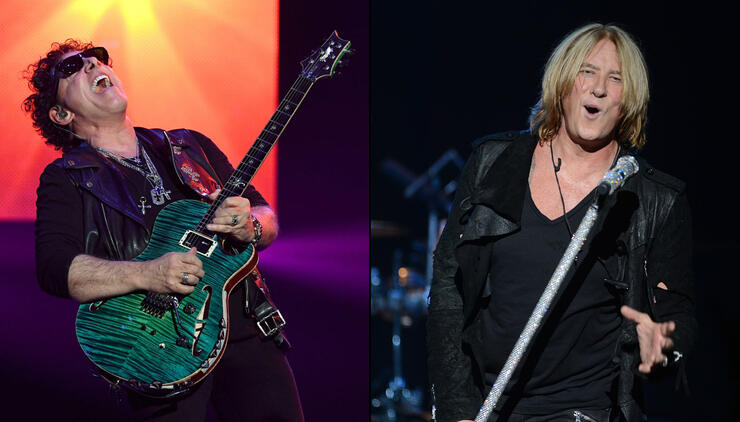 Journey and Def Leppard promised the tour of the year when they announced their summer collaboration.
While the two legendary bands' co-headlining tour might not quite be Guns N' Roses Not in This Lifetime tour, but it's getting there.
The bands have grossed a reported $50 million in box office sales just halfway through their trek. Their 33 shows have put them on stage in from of more than half a million fans since May 21.
Along with six amphitheater shows, Journey and Def Leppard have 11 stadium shows on their calendar. And the stadiums are where the money is. Pollstar reports, the bands have grossed $20.4 million in seven stadium dates so far.
The biggest single show of the tour was Coors Field in Denver, where the gate counted a sellout crowd of 44,928.
The co-headlining tour continues through October 7. Get the dates here.
Photo: Getty Images
Chat About Journey, Def Leppard Tour Has Already Grossed $50 Million