Judas Priest Confirms Plans to Celebrate 50th Anniversary
By Andrew Magnotta
August 21, 2018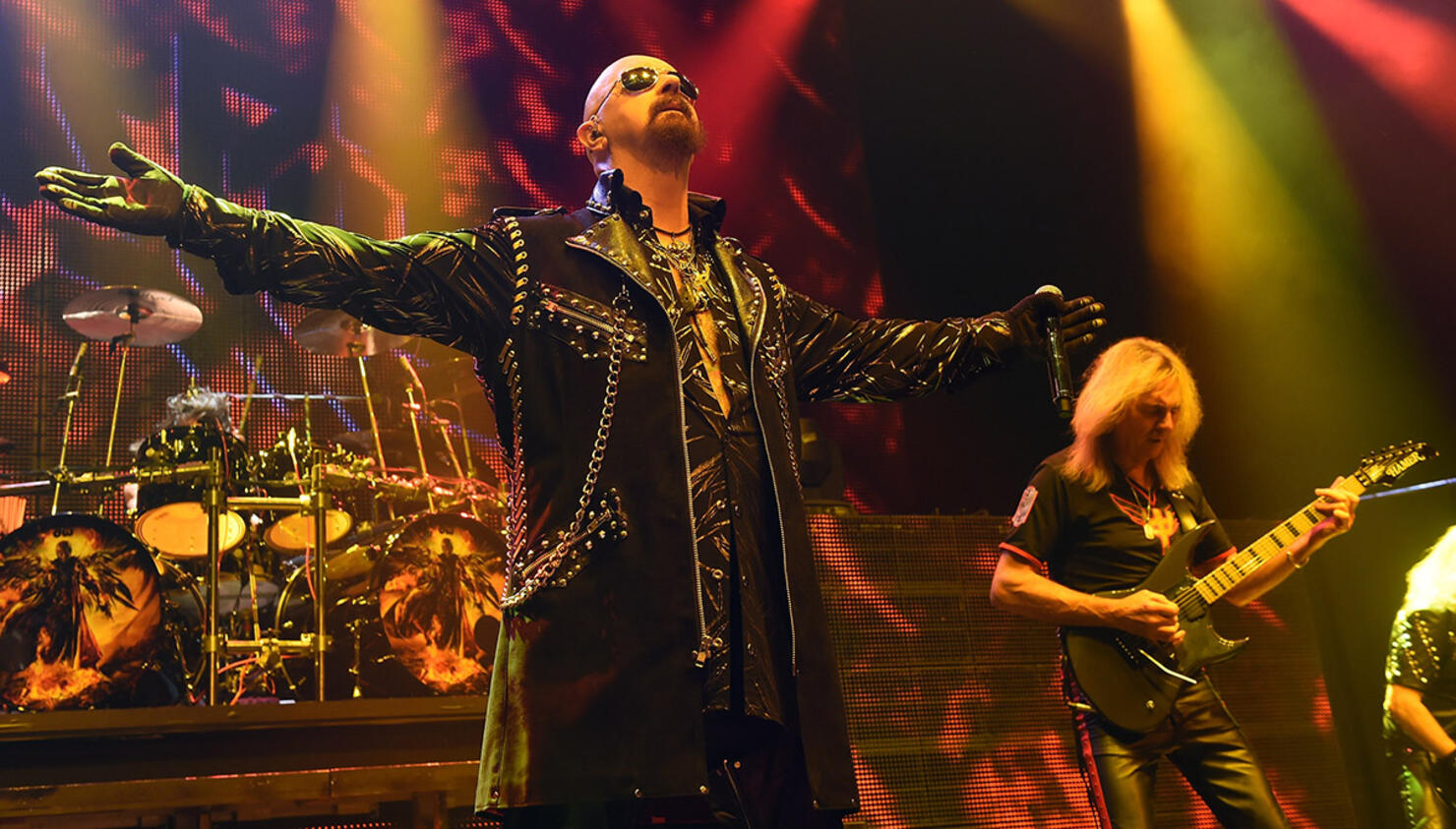 Next year will mark 50 years of Judas Priest, and the Metal Gods best-known for "Breaking the Law" have plans to celebrate the occasion with their massive worldwide fanbase.
The anniversary will more than likely introduce a multi-year streak of 50th celebrations for Judas Priest, since this upcoming half-century designation best applies to bassist Ian Hill, the band's only remaining founding member.
Frontman Rob Halford didn't join the band until 1973 — after four years of frustration and false starts — and Priest's first studio album, Rocka Rolla, didn't arrive until 1974.
Nevertheless, 2019 will mark 50 years of Judas Priest. Halford said in a recent radio interview that there will be fanfare.
"We're already having these discussions every now and again in the band and with out label and with our promoters and management," Halford said. "We have some ideas, and when we get close to solidifying something, we'll let you guys know. it's going to be a great year. What a celebration — another incredible milestone for Judas Priest that we're looking forward to sharing with everybody."
Judas Priest has never shied away from its heavy metal label — even during lean years when "metal" was a dirty word in the music industry. Halford, especially, has always embraced the genre he helped establish.
While Black Sabbath is widely considered the first heavy metal band, Judas Priest undoubtedly pushed the genre forward, ensuring its continued success and viability into the New Wave of British Heavy Metal movement in the late-'70s and into the 1980s.
Halford is an icon of the genre. He established the leather-and-studs "metal" look, and after coming out as gay in 1998 became heavy metal's highest profile member of the LGBTQ community.
This summer, Judas Priest was inducted into the Hall of Heavy Metal History at Wacken Open Air in Germany, the world's largest heavy metal festival.
Even after 49 years, and despite recent turnover, including the semi-retirement of guitarist Glenn Tipton, the band is still going strong. Judas Priest released its critically-lauded 18th studio album, Firepower, this past winter.
Bassist Hill said the band continues to feel so positive about its ability to perform that it has no plans to retire in the near future.
"We did try to slow down a couple of tours ago, and that didn't happen," Hill explained this past June. "We just miss it too much. We enjoy doing it, as long as we are capable of doing it."
This summer, Judas Priest is on a co-headlining tour with Deep Purple in North America, celebrating the origins of hard rock and heavy metal.
Photo: Getty Images