Steve Perry Promised Late-Girlfriend He Wouldn't Isolate Himself Again
By Andrew Magnotta
August 21, 2018
Steve Perry's recent album announcement and sudden return to the public eye has brought with it answers to so many long-standing questions.
Perry has been making the rounds, doing interviews and offering insight into his mid-'90s break-up with Journey, his relationship with his former bandmates and his long hiatus.
But what's remained largely unclear is why the Rock and Roll Hall of Fame singer returned to music after some 25 years — and why now.
As Perry explained to Q104.3 New York's Jim Kerr Rock and Roll Morning Show, the answer is love.
The singer credits his new album, Traces, in large part to his late-girlfriend, psychologist Dr. Kellie Nash, who passed away of breast cancer in 2012. Perry says he made Nash a promise before she passed away: he wouldn't let losing her destroy him.
"One night we were talking and she said, 'Honey, I need to ask you a question,'" Perry recalls Nash saying to him. "If something was to ever happen to me, make me a promise: that you won't go into isolation again, or I think this would be all for naught.'"
Perry describes being virtually floored by the gravity of Nash's words.
"And I thought, 'All for naught' — that is such a huge statement," he says. "I mean, she's looking at the arc of her life, and then being together and then maybe us not being together and her [dying].' It was just a huge moment. And I was like, 'I promise.'"
The singer describes falling in love quickly and deeply with Dr. Nash. He says their relationship so intense, it felt like they were together much longer than a year-and-a-half.
"I couldn't separate myself from her; I wanted to be wherever she was," he says.
Following what Perry described as two or three years of "serious grieving," he says he came out the other side.
"I got though that process, and I started to write music again. I think it opened my heart up again."
Despite such a devastating loss, Perry is thankful for what they went through.
"When I met Kellie, I felt like I was the luckiest guy in the world. I had done some cool things in my life that came with success, adoration, everything else that luck is usually attached to. I gotta tell you, it dwarfed in comparison to meeting this girl."
Traces is available October 5. Perry says he will tour on the album, but no dates have yet been announced.
Photo: Getty Images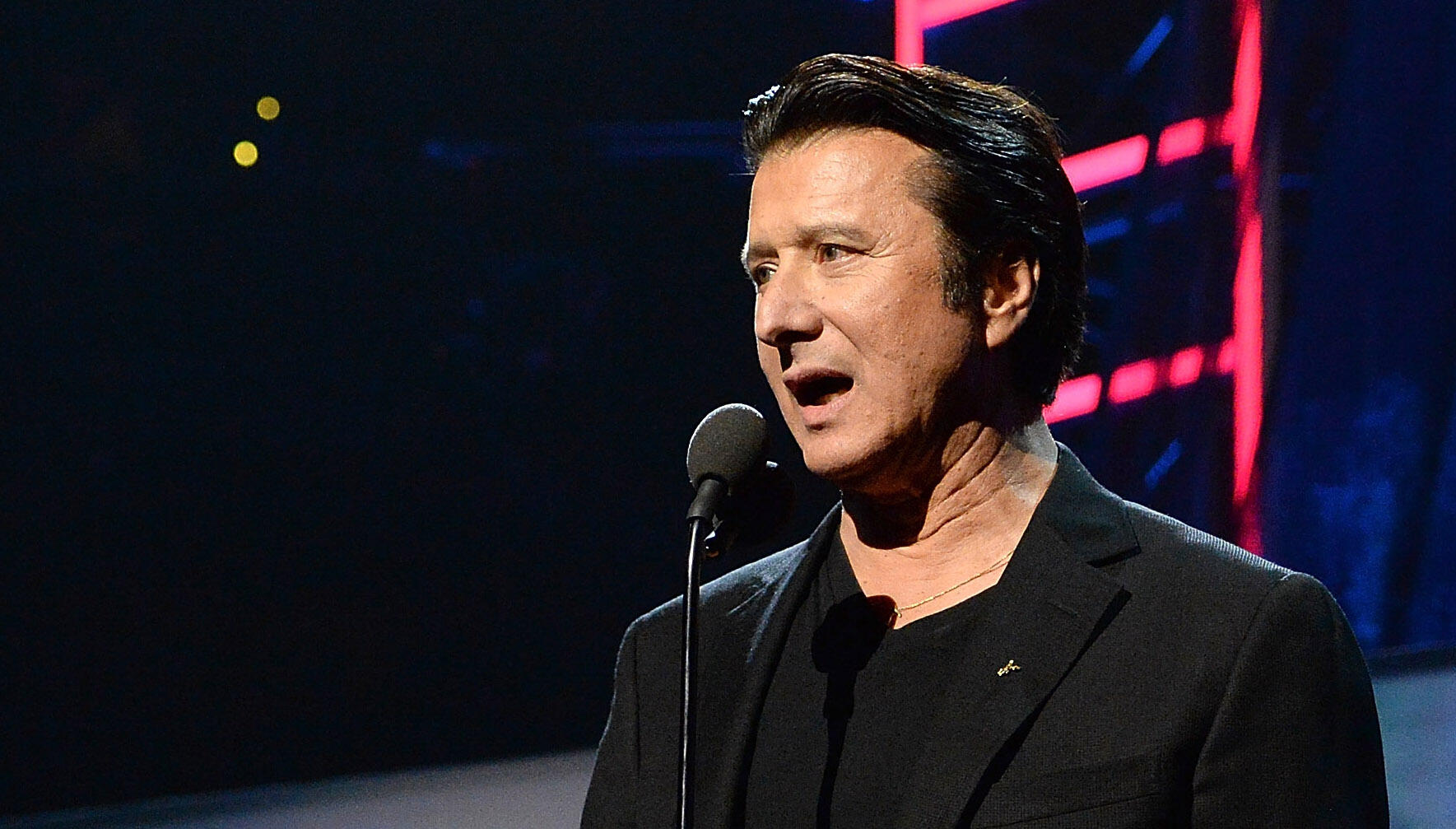 Chat About Steve Perry Promised Late-Girlfriend He Wouldn't Isolate Himself Again