Axl Rose Has "a Ton" of Potential New Guns N' Roses Music Recorded
By Andrew Magnotta
August 24, 2018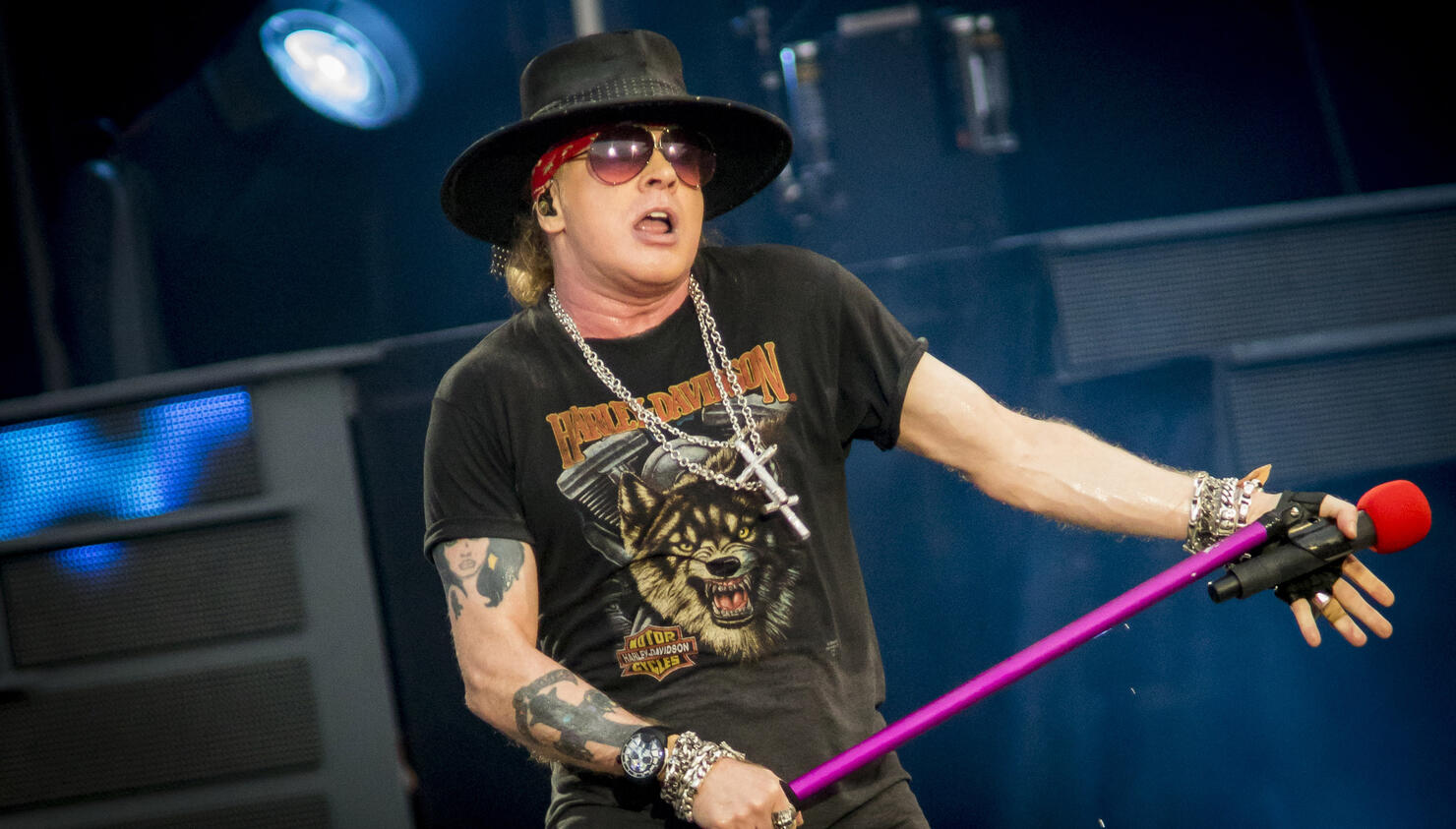 As Guns N' Roses continues breaking records and filling its bank accounts, the band's classic-era trio of Axl Rose, Duff McKagan and Slash continues to get along famously.
Both Rose and Slash have indicated that they to see what magic the revamped version of the band can cook up in the studio. Each has sworn that the band hasn't worked on any new material together — they haven't had any time to do so.
But now Slash has revealed that there is new material.
"I mean, Axl's got a ton of s--t that he recorded already, so we're going to get in there and just start getting into that thing," Slash told Classic Rock magazine. "And then if we do a record and then do a tour, I could see that cycle going on endlessly."
The guitarist insisted that the band's wildly successful Not in This Lifetime world tour, which will wrap up this fall after two years, was not a one-time thing or an aberration. Guns N' Roses is a real band again, and the band members plan to keep it that way.
"Now that we've actually mended fences and gotten together and done this, we're going to keep it together," he said. "Because all the bullshit we'd had that sort of caused all of the shit back in the nineties, there was a lot of outside influence on that, so now that that's sort of eliminated we're just left to our own devices. We get along f---ing great."
Slash is getting ready to head back out on the road in September with his other project, Slash featuring Myles Kennedy and the Conspirators, which has a new album on the way September 21, called Living the Dream.
He's suggested that between touring in support of his new album and completing the Not in This Lifetime tour, he won't have a chance to work on new GNR material until next spring at the earliest.
In a recent interview with Q104.3 New York's Out of the Box with Jonathan Clarke, Slash reported being "in awe" of Rose's ability to split time between GNR and AC/DC and perform at his best every time out for either band.
Photo: Getty Images