Slash Says Biggest Obstacle to Keeping a Band Together Is Cocaine
By Andrew Magnotta
August 20, 2018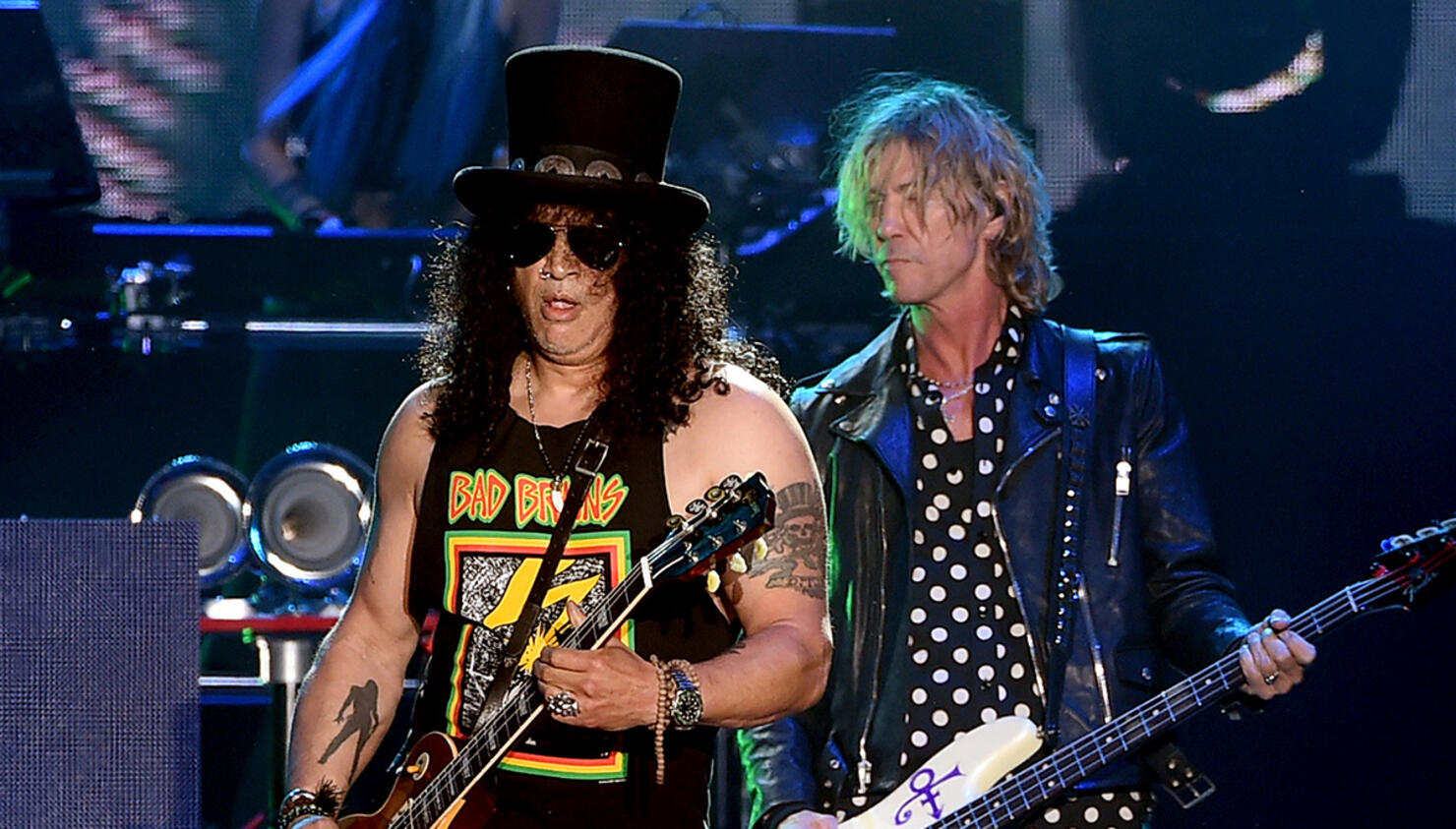 Slash says that when he looks back at the history of Guns N' Roses and the fights among its band members, they all have one thing in common: cocaine.
Keeping a band together is tough in the best of times; creative people tend to be strong-willed — not to mention confident they could make their ideas work on their own. But the Rock and Roll Hall of Fame guitarist says when you mix cocaine with all that creative determination, you get the worst out of people.
"There's something to be said for a sense of clarity," Slash told Variety in a new interview. "It's funny cause dope is such an insidious thing. I was thinking about bands from the '70s cause I grew up around a lot of that craziness, and I didn't know it at the time, but I looked back on it and said, 'F---ing every single massive argument between artists was, 90 percent of the time, fueled by coke.' Taking the cocaine out of the equation, how many less rock 'n' roll stories there would have been?"
Slash referred to Aerosmith and The Rolling Stones as bands he looks up to because of their ability to stay together for so long. Aerosmith is about to celebrate its 50th anniversary! He says bands of that level staying together through the decades means something to fans.
"As a fan, and someone who has a perspective because I'm in a band too, the fact they can go and get their jollies doing something else, but keep the band intact, it makes a lot of people feel secure," he said. "I think [Keith Richards] was the main guy who seemed to always have the rule in his head — you have to keep the band together, not matter what anybody else did, even himself. That was something he felt strongly about. It was so ingrained in his DNA that he managed to do it."
As Slash prepares to embark on another busy album cycle with his band Slash Featuring Myles Kennedy and the Conspirators, he's also looking ahead to potentially writing and recording new music with Guns N' Roses next year.
Photo: Getty Images