Macy Gray Reveals Why She Had To 'Level Up' For New Album 'Ruby'
By James Dinh
September 5, 2018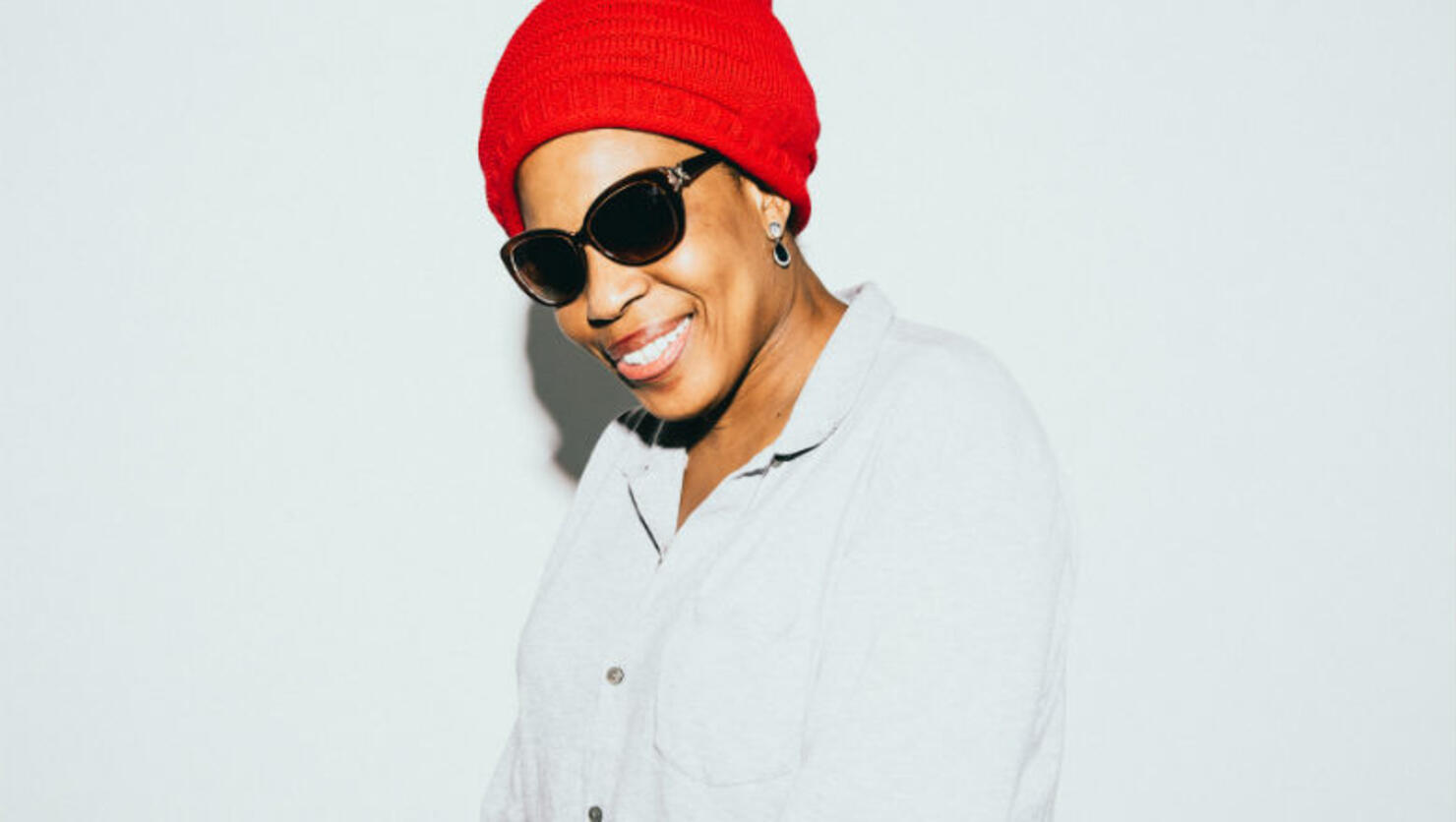 Macy Gray is in the mood to make people feel the feels, or at least that was the mission with her upcoming album, Ruby, which is set to drop on September 21. With the help of a Meghan Trainor co-write, the collection's lead single, "Sugar Daddy," kicks off the movement and is just the tip of the iceberg in pulling all of those emotional strings. In our new interview with the R&B veteran, Gray said that she just wanted to make people feel something and, as we've heard since the late '90s, her voice can easily do the trick.
Weeks after the release of her music video for "Sugar Daddy," the 50-year-old singer/songwriter took to iHeatRadio HQ to talk about the set, working with Trainor and why she felt she needed to "level up" for her first album of original material since 2014's The Way. Scroll on below to read our Q&A with Macy Gray!
I understand you had a listening party in Harlem last night.
It was pretty wild. We played the record. Everybody loved it, and I performed two songs, and then there was another live band there. It was cool, super laid back. Everybody was just drinking and talking and listening to music. It was perfect.
The single, "Sugar Daddy," was co-written by Meghan Trainor. Tell me about how the song came witnessed.
I went to the producer's house of "Sugar Daddy" and he was also producing Ariana Grande's new album. I did a feature on one of her songs. While I was there, we hit it off right away. We started talking and then he was like, "You should come back and we could write together." I started going over there, which actually was the beginning of Ruby. One day Meghan Trainor walks in 'cause he's producing her record, too. He has his studio in the garage, so we're all in the garage writing and chilling and she walks in and she goes, "I got this idea," and it turned out to be "Sugar Daddy." It was wild. It was cool. She actually wrote a little bit on another song, too.
I love the video and how it pays homage to Billie Holiday's biopic Lady Sings the Blues, which stars Diana Ross. Fittingly, Evan's in the video as well. Who's idea was it to recreate that?
It was mine. It's one of my favorite movies and there's that famous scene in Lady Sings the Blues, where she's singing and everybody starts giving her money, which is kind of what I do for a living. I sing and then people give me money, so, it went perfect with the feel of the song and what the song was about. It turned out great and then, I'm friends with Evan, so I asked him if he would be Billy Dee Williams since it pays homage to his mom and he was really excited about that.
Ruby drops September 21 and I read that you said the album was very therapeutic to make. Talk to me about some of the themes that you explored with the project.
It's just from the heart. It's all the things your heart does all day: it breaks. It jumps up and down. The album is about just being human and all the emotions you go through, but, more than anything, I wanted to make people dance and make people feel something. You always want to connect people with your records, so they can listen and burst wide open. You know what I mean? I think it does that. Some of the songs and other songs just make you feel good. I like making people happy and I think this album does that really great.
Besides "Sugar Daddy," are there any other highlights that you can speak to?
Gary Clark Jr. plays on a song called "Buddha" and then that's serious. I mean, the highlight was making the album. I had a ball and I worked with great producers, great writers, and the best musicians. I don't know. It was really enlightening and a lot of fun. It made me level up because I had such great people around me.
"White Man" is also a very powerful track considering the political climate. Do you remember where you were when you wrote that song or what type of head space you were in?
Yes, so it actually, like everybody else, we were on our phones. One of the writers, her name is Blush, so she was like going through her phone scrolling and somebody posted, "white man, I'm not my grandmother," which is something a lot of people say, but that just kicked off the song. A lot of people are still stuck in the 19 whatever. That turned out to be the first line of the song and we worked from there.
Earlier this year, you shared a photo of you and Mavis Staples, and Dolly Parton. From what I understand, was that for a soundtrack?
They're doing a movie. It's this awesome movie, but it's Dolly Parton's songs are the whole soundtrack. It's about some little girl. I didn't really get the whole story. They didn't send me the script, but the whole movie is Dolly Parton's songs. They had like me, Mavis Staples, I forget who else. We all came in and we like did duets with her. It was the best time ever.
Is it classic Dolly songs or did she record new songs for the project?
She did all her classics on her own, like "Jolene" and all that. Everybody did duets with the other ones and then Linda Perry produced it. We had a ball. She's like a real rockstar like she's amazing. She had on like six-inch heels and she was fully like made up. She had on her hair and I don't know how old she is, but she's awesome.
What's the game plan leading up to the release?
We're just you know drinking and smoking weed and stuff. No, I'm kidding. No, actually, working hard. We're here with you and I'm gonna be doing some touring and we're releasing, I think, two more singles. We'll see you again. I have fun. The hustle of this is a lot of fun to me. So I'm looking forward, too. When the album comes out, you gotta work even harder, you know? There's gonna be lots of shows, TV shows. We're going crazy.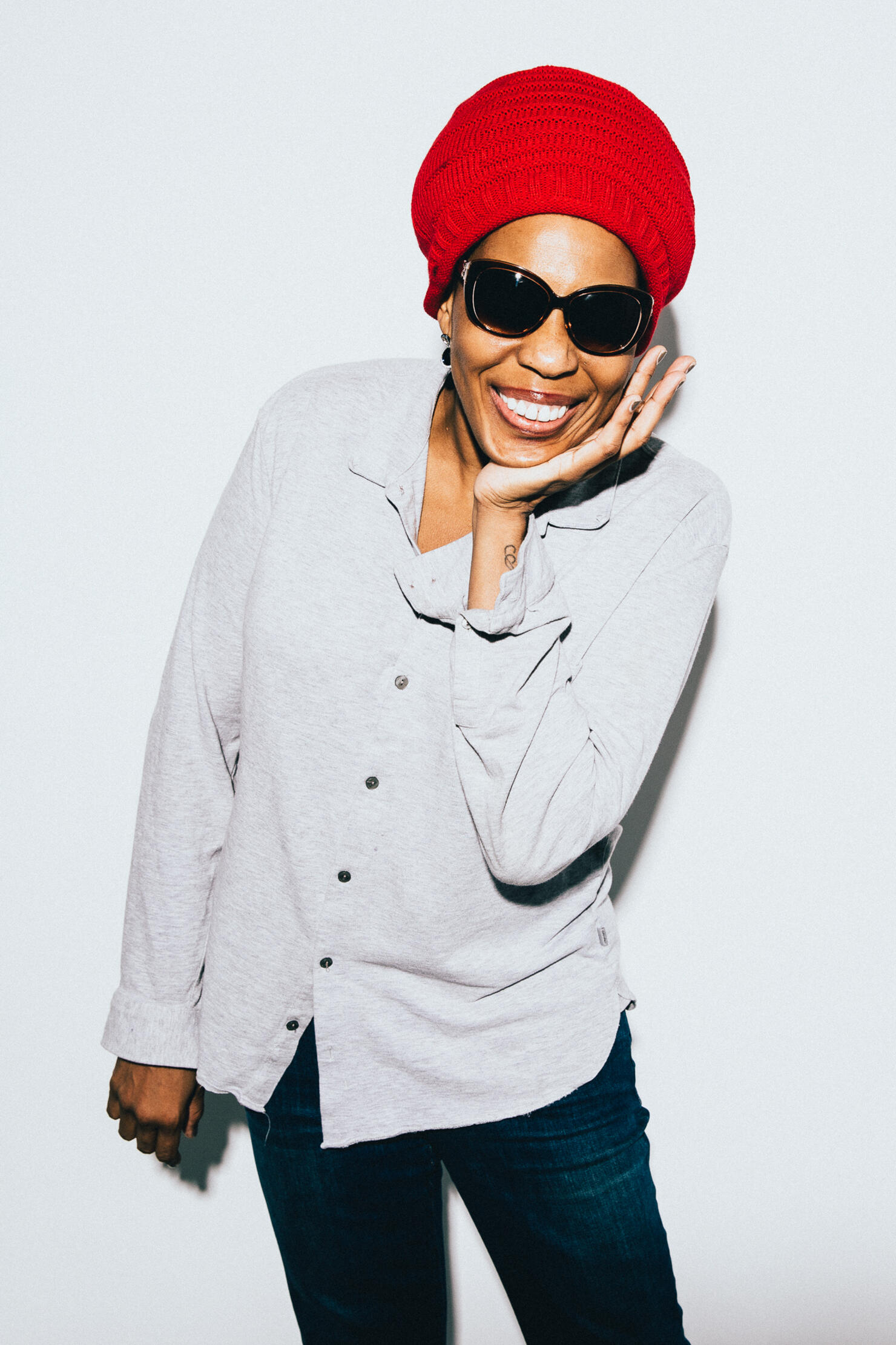 Photo: Rachel Kaplan for iHeartRadio