Vinnie Vincent Adds Second Comeback Show, "Full Shred" Set
By Andrew Magnotta
August 23, 2018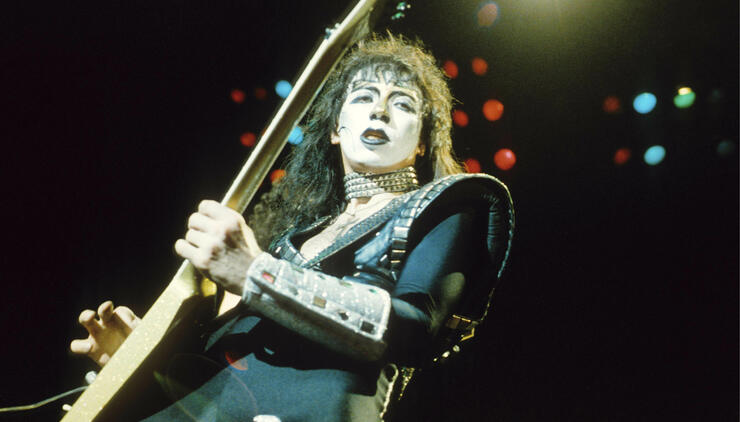 Vinnie Vincent's first concert performance in 30 years will go off with a bang, according to a recent update on the guitarist's website.
While Vincent's December 7 comeback at Graceland in Memphis was originally advertised as an acoustic evening buoyed by a few special guests, now it seems the virtuoso is going all-in. An updated description on Vincent's website now advertises an additional show "by popular demand" at the same venue December 8.
It also says the performances will include a "full shred" set of songs from Vincent's time in KISS, the Vinnie Vincent Invasion and other projects.
Initially the site explained the acoustic angle for the show was simply because Vincent wanted to highlight the raw musicality of his catalog.
Former VVI singer Robert Fleischman is also slated to collaborate with his former bandmate on the comeback. In an interview earlier this year, the singer expressed doubts that Vincent would try to put together an electric set, indicating that it would result in a lot of undue pressure.
While Vincent has incorporated his acoustic guitar into a number of appearances this year, he's yet to be seen playing electric in public, though he has assured fans that he wants to put a band together.
The guitarist has said that he probably won't tour again until next year.
Fans can keep up with Vincent's live dates here.
Photo: Getty Images
Chat About Vinnie Vincent Adds Second Comeback Show, "Full Shred" Set