Bill Ward Discusses "Damaging" Split With Black Sabbath
By Andrew Magnotta
August 29, 2018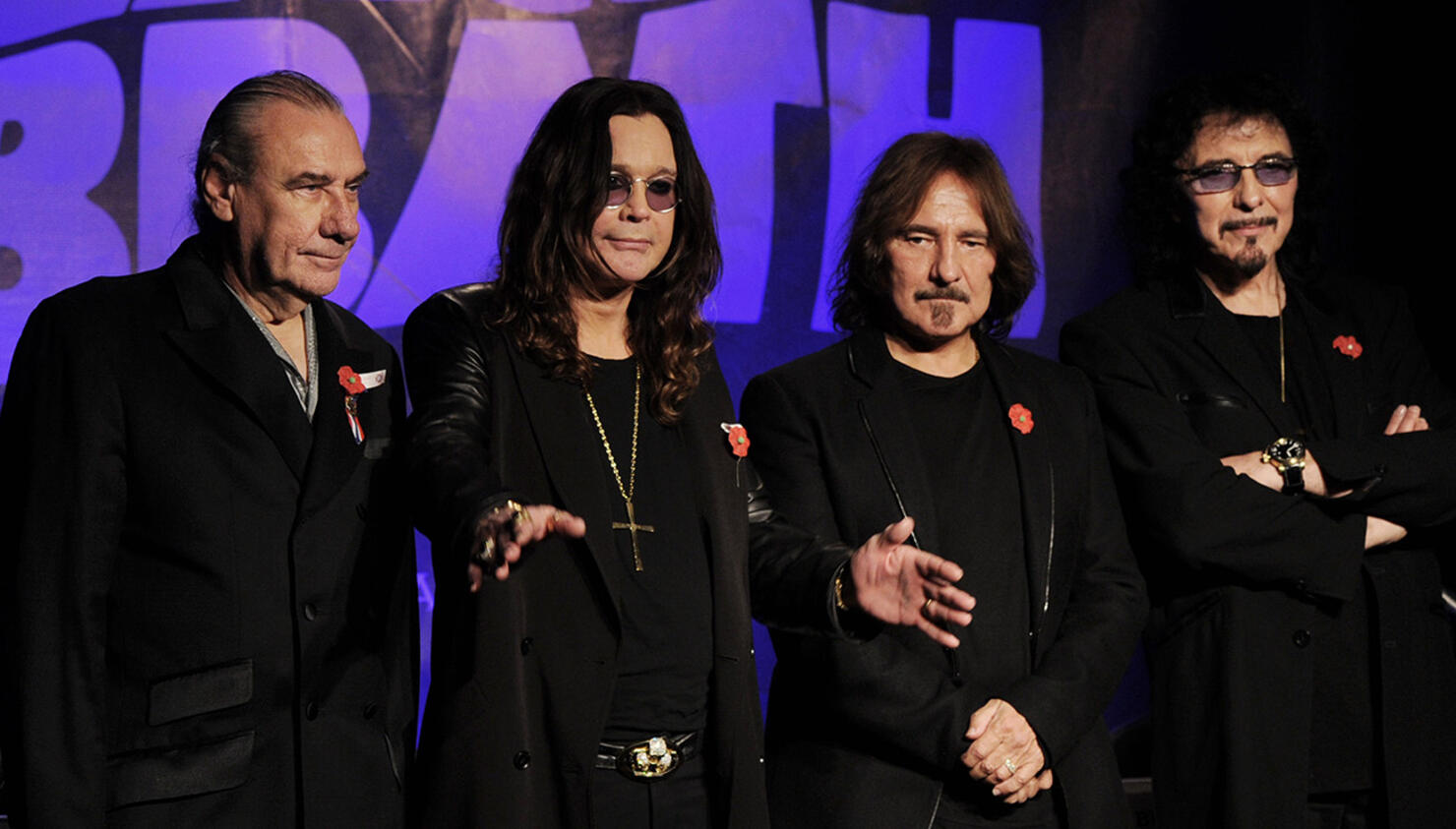 More than six years after a public and very painful split from Black Sabbath just prior to the band's final album, 13, and its farewell tour, co-founding drummer Bill Ward says he is "at peace" with the end of his career with the band.
Ward was announced as being back in the band when its classic lineup reunion was announced in 2011, but he claimed a dispute over his contract caused him to sit out the recording sessions for the album and the ensuing tours.
The drummer addressed his Rock and Roll Hall of Fame career Friday during a public poetry reading in Los Angeles.
Ward referred to a "departure of love and relationship" he endured in 2012, according to blogger Joel Gausten.
He called the transition "damaging" before elaborating, "A lot of the things which are kind of emerging in the poetry are really in my recovery from detachment from something that was very sacred to me. My love was torn apart; my heart was ripped to pieces."
During a question-and-answer portion of the event, Ward was asked how he would advise someone going through a difficult time.
"Try not to be alone with your own pain," he said. "Try to find someone you can trust your pain with. It's really important that we communally share what's going on with each other...Otherwise, we're going to walking around in a very sorrowful place."
Following Black Sabbath's final show in March of 2017, Ward released a lengthy statement on the pride he has for his work with the group and the good times he had with his former bandmates.
While Ozzy Osbourne embarks on his No More Tours 2 farewell tour and Sabbath guitarist Tony Iommi and bassist Geezer Butler pledge to get back into music at some point, Ward has been performing occasional gigs with his band Day of Errors.
Photo: Getty Images