Bill Ward Says Black Sabbath Didn't Always Party Backstage
By Andrew Magnotta
May 23, 2018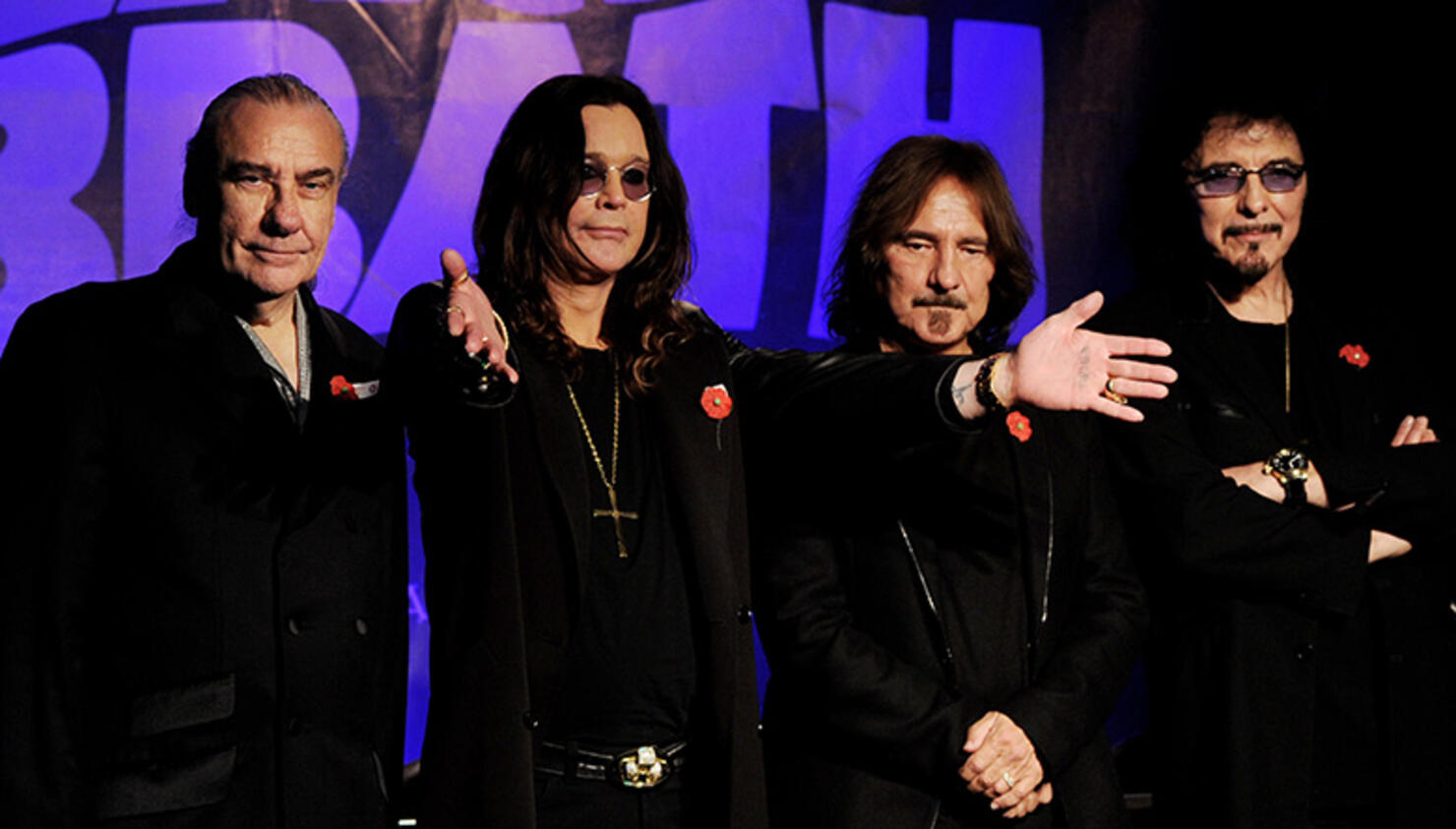 When people think about what may have gone on backstage at Black Sabbath concerts in the band's early days, nap time isn't what comes to mind.
Former Sabbath drummer Bill Ward says that when the band was at its busiest, the members didn't have time to sleep anywhere but in their dressing room. Alas, partying took a backseat to performing, driving to the next gig and catching a few much-needed Z's before showtime.
"One of the things I loved about Black Sabbath was, when we were on the road, there were times we had been on the road for so long and we were tired and we were exhausted," Ward told MusicRadar in a recent interview. "We would show up at gigs and we were so tired that we would be fast asleep in the dressing room. Our road manager would come in and say, '20 minutes, guys.' Nowadays I have to be awake at least two hours before a show, I have to do all kinds of things. Back then, it was 20 minutes and I would watch everybody get off their chairs. All we wanted to do was go to sleep for a few days."
Ward added that the key to longevity as a musician is never giving up. He says that's what set Sabbath apart in those early days, "the gig was always the priority."
Despite the fact that the band was rarely well-rested, Ward says they always put on a great show. He described the "incredible force" of Sabbath's live shows.
"The band came alive on stage like someone had switched us on," Ward added.
While Black Sabbath officially retired last winter and is unlikely to perform again, Ward assured MusicRadar that he's keeping busy.
"I've spent five months writing, I just can't stop writing," he says. "I've been writing music and I've finished writing a book of poems and statements and things like that. I'm working on a release for Day Of Errors as well."
Ward had to cancel a string of West Coast tour dates with his post-Sabbath band Day of Errors due to a health issue. He says he's since recovered and is hoping to book more dates this coming fall.
Photo: Getty Images