The Rolling Stones' Manager Says Band Is Always "Looking Forward"
By Andrew Magnotta
August 31, 2018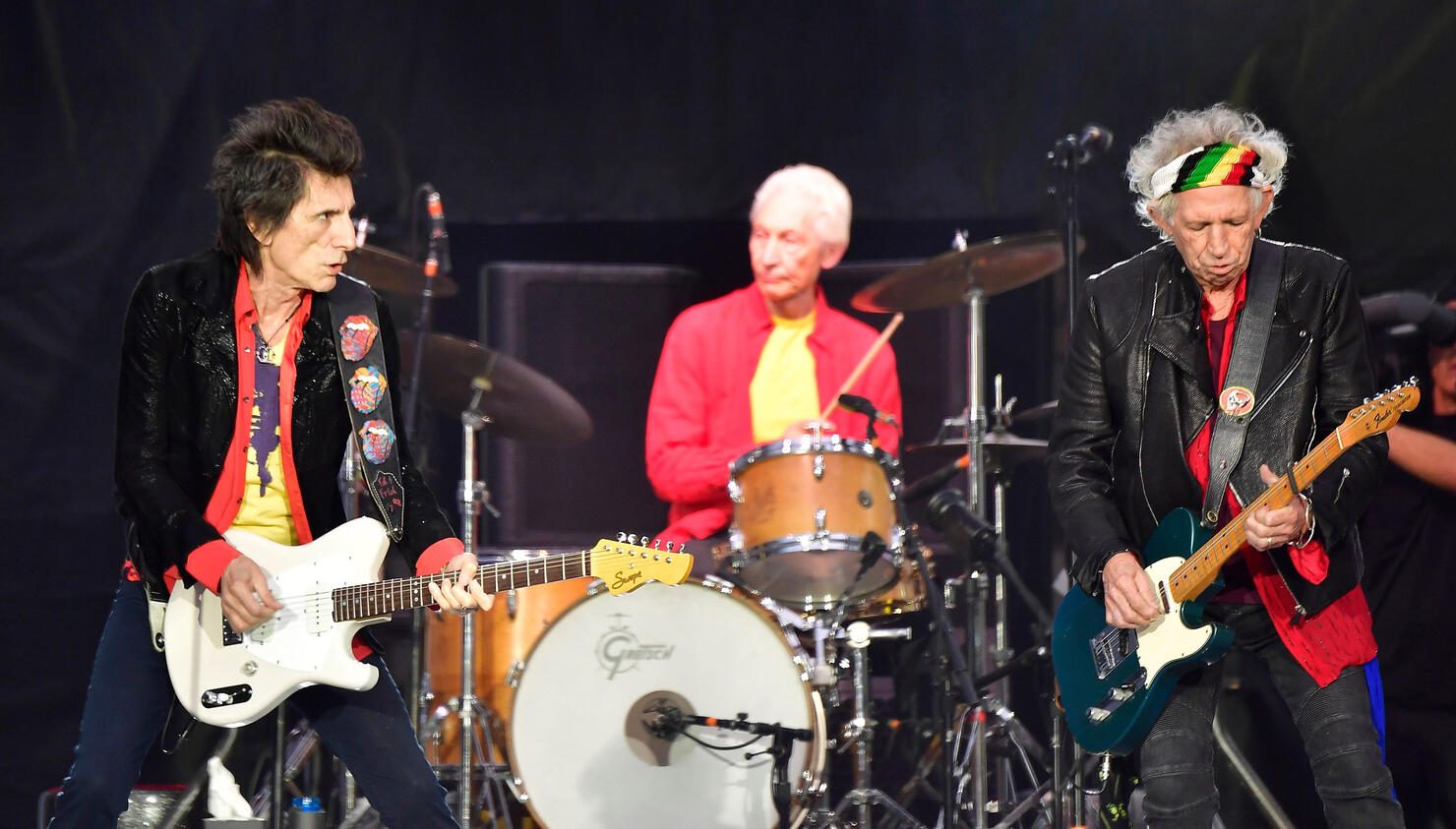 The Rolling Stones manager Joyce Smyth says the longevity of one of the biggest rock bands in world history is entirely due to their determination to keep going.
While generations of contemporaries have slowed down, retired or at least called one or two tours a "farewell," The Rolling Stones have showed little interested in stopping — even as the band closes in on its 60-year anniversary.
"Immense stamina, incredible focus and a genuine passions to want to be out there," Smyth told Music Business Worldwide. "It isn't as if they have to do it."
"They all want to be taking the show to new places, to vary the show, to just do what they do best," she continued.
She added that there will definitely be more Rolling Stones concerts over the next year, despite the bands current respite.
In fact, the principal band members Mick Jagger, Keith Richards, Ronnie Wood and Charlie Watts simply can't imagine retirement — playing is all they know, she says.
She recounted a conversation with one of the band members after the final show of the Stones' recent No Filter tour, which concluded in Warsaw, Poland, on July 8.
"[He] said, 'Joyce, could I just ask, is it okay to have August off?'" she recalled. "I think that says it all."
She added that the band is "Always looking forwards, not backwards the whole time."
She says they're even plotting to record again soon.
Drummer Watts said this past spring he'd rather continue performing than stop, but if the band were to end, he's at peace with his Rock and Roll Hall of Fame career.
"I don't know what I would do if I stopped," Watts said at the time. "Keith is a great one for saying once you're going, keep going. The big worry for me is being well enough. We don't work like we used to fortunately. There are huge gaps between each show."
The drummer said that when it does end, the band members will be on good terms.
Photo: Getty Images