Drumma Boy Conducts An Orchestra Over His Own Hip Hop Beats
By Michelle McGahan
September 5, 2018
The Grammy Award-winning, multi-hyphenate Drumma Boy — whose roster of hip-hop production includes Kanye West and Young Jeezy, T.I., Usher, and many more — is also a composer (in addition to being a producer and rapper, of course). Talk about talent!
So, here at iHeartRadio, we met Drumma Boy in the NYC YouTube Space and connected him with a string quintet, who were super ready to play their orchestral string instruments over hip-hop beats that he produced. Did we also mention that he conducted the whole thing as well? Find you an artist who can make amazing music AND conduct a mini orchestra. Dude is a musical genius: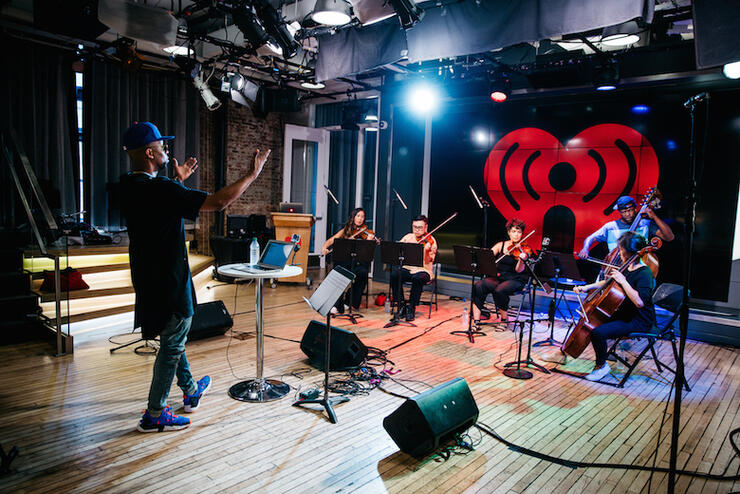 In addition to learning every musician's background, Drumma Boy spoke about his own musical mission and why he wanted to infuse hip-hop with the sounds of an orchestra:
"So many pieces that we enjoy, we wanna have fun to, we wanna be able to dance to. And I started making beats that people could dance to, but Implementing symphony with that," he told us, citing Rick Ross and T.I. cuts as some of the first songs he incorporated that classical sound into.
"Once I did that," he told the quintet with emotion, "There was just no turning back."
"Just getting the opportunity to merge symphony with dance, symphony with hip-hop, and to be able to accomplish that is amazing," he told iHeartRadio and the quintet. "So this is like a breathtaking moment and I appreciate all of you."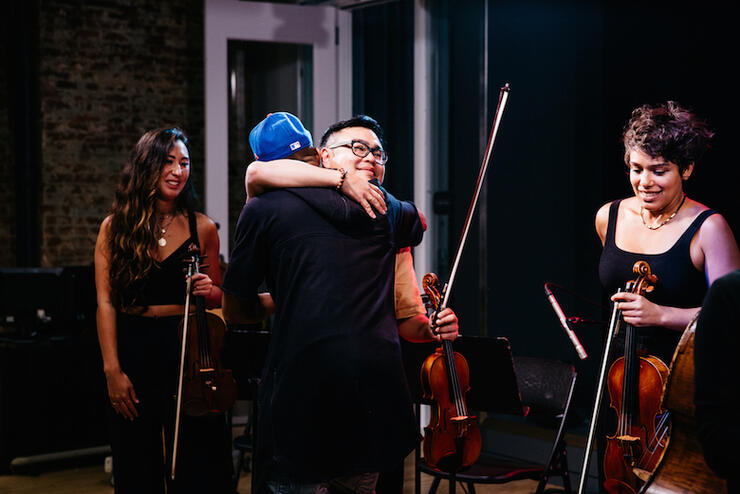 Watch Drumma Boy's incredible hip-hop-infused orchestral piece above.
Photos: Rachel Kaplan