Dua Lipa Announces BLACKPINK Collab 'Kiss And Make Up': Get The Details
By Hayden Brooks
September 4, 2018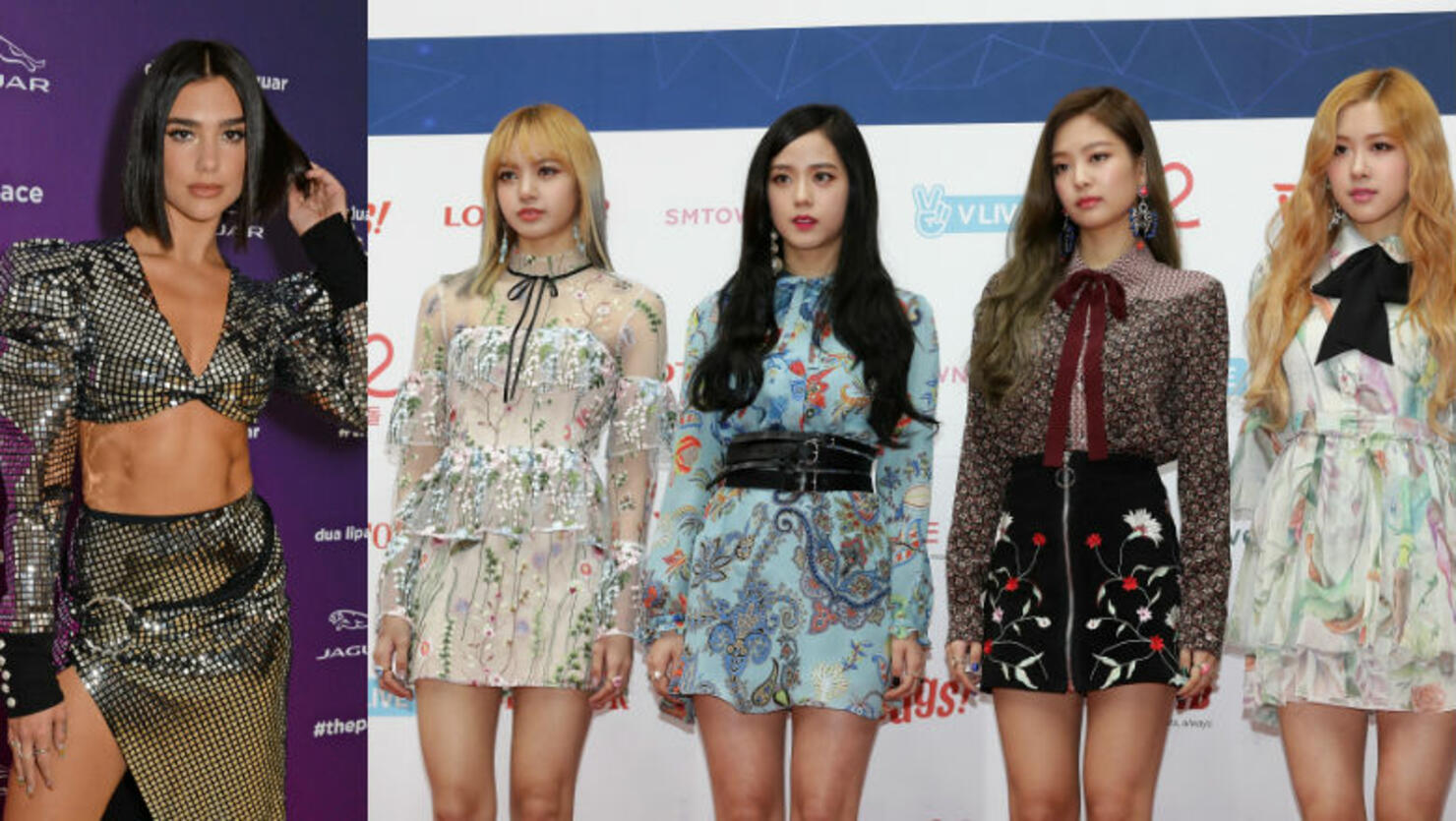 Dua Lipa is working hard on her sophomore album, but that doesn't mean that she's ready to let go of her self-titled debut, as per a new announcement on Tuesday (September 4).
Taking to Twitter, the 23-year-old singer said that she's releasing a super deluxe edition of the LP and one of the three new tracks on the collection is a collaboration with K-pop quartet BLACKPINK. Titled "Kiss and Make Up," the track is the girl group's first international collab and will surface alongside the LP's October 19 release. "So excited to release a super deluxe edition of my album on October 19th with 3 NEW SONGS!! Think of this as a little gift to wrap up this album cycle!" Lipa wrote in a tweet of the cover art and tracklist. "Thank you for all the love and support."
Meanwhile, the set will also feature "Electricity," the pop star's upcoming collaboration with Silk City, the duo partnership made of Mark Ronson and Diplo. The track is scheduled to drop on September 7.
In a previous discussion with NME, the star admitted that her next set is going to be "pop, but it has some diverse sounds." "I'm trying not to stray too far away from my sound which I have described as 'dance crying' for a while. You can dance to a lot of the songs but if you listen to the lyrics they come from quite a place of heartbreak," the 23-year-old explained of the follow-up to her self-titled debut. "It has throwback elements, too. I've been listening to a lot of Outkast and Prince and things sonically I'm such a fan off so I'm just trying to take that and put it together with pop."