Krist Novoselic Is Amused by Fans Criticizing Cobain-less 'Nirvana Reunion'
By Andrew Magnotta
September 4, 2018
With all the information available in 2018, you can still be a free, proud and obstinate moron.
At the end of Foo Fighters' tour kick-off show this past Saturday at SafeCo Field in Seattle, the Foos brought former Nirvana bassist Krist Novoselic onstage to perform "Molly's Lips," a song by The Vaselines which Nirvana frequently covered in its day.
The moment was another reunion of the three surviving members of the legendary '90s grunge band, Novoselic, Dave Grohl and guitarist Pat Smear, who was a live member of Nirvana from '93 - '94.
But every instance of joy has its detractors.
While it's not surprising that many people don't know that "Molly's Lips" is not a Nirvana song or that Grohl, Novoselic and Smear have done several gigs in which they've performed Nirvana music with guest vocalists since 2010, a truly staggering number of people were not okay with a Kurt Cobain-less reunion of the three.
"We tried to get a hold of him for this gig — as many times as we tried to contact Kurt, we couldn't get through," Novoselic began in a Tweet that was so sarcastic it could get its own Netflix special. "The phone just kept ringing & ringing. Kurt does not have email. In fact I have never emailed him in my life and I have been online since 1993."
The bassist shared a link to an Alternative Nation article that collected the negative responses to video of the heart-warming collaboration.
In any case, trolls like one who said Grohl has "no business" singing Nirvana songs, will be heartened to know that the Foos frontman won't be doing any singing for a few more days after blowing out his voice at the Seattle concert.
They're probably mostly Russian bots anyway.
We tried to get a hold of him for this gig—as many times as we tried to contact Kurt, we couldn't get through. The phone just kept ringing & ringing. Kurt does not have email. In fact I have never emailed him in my life and I have been online since 1993. https://t.co/HTpvvhxzr1

— Krist Novoselić (@KristNovoselic) September 4, 2018
Thumbnail Photo: Getty Images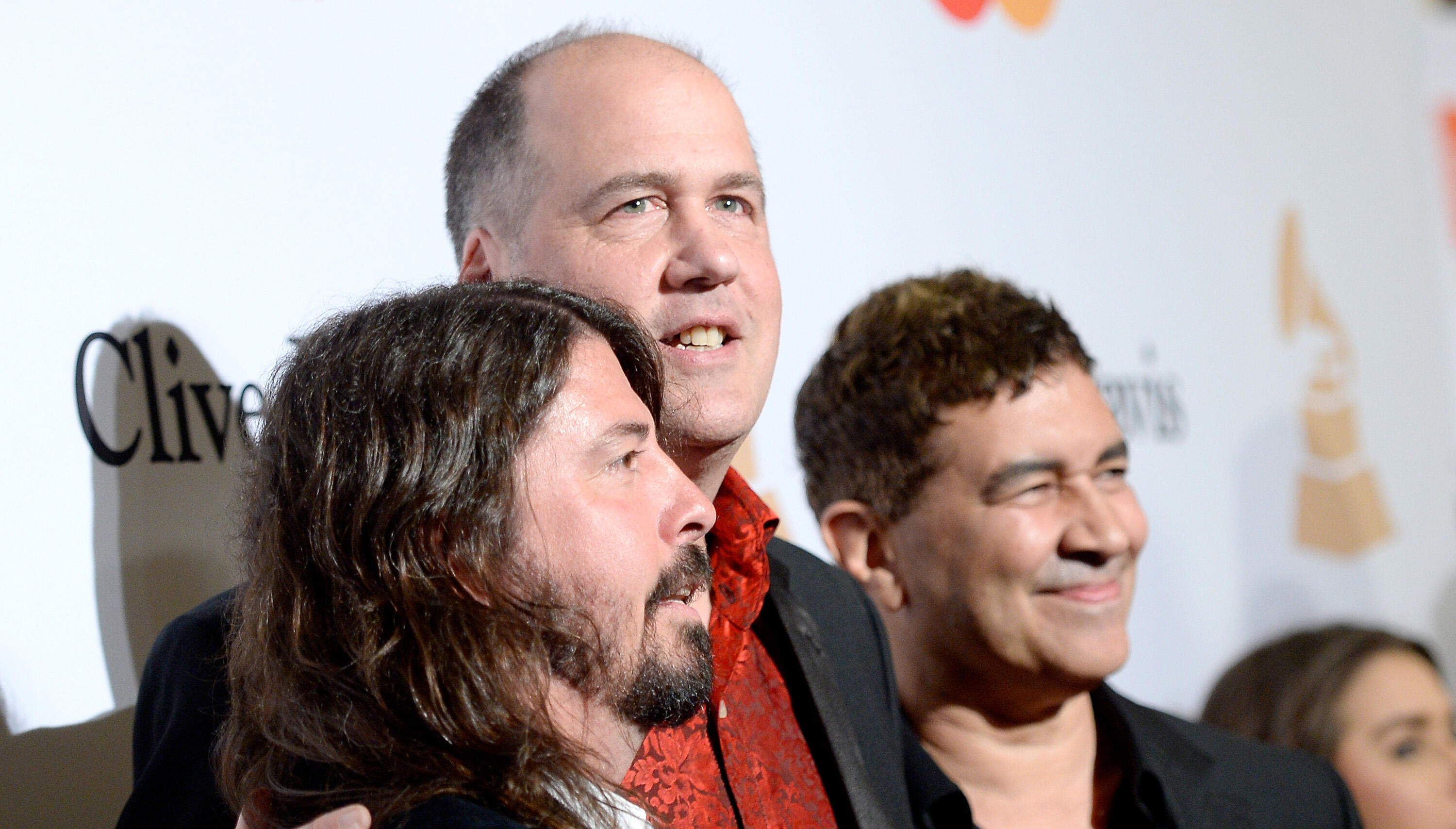 Chat About Krist Novoselic Is Amused by Fans Criticizing Cobain-less 'Nirvana Reunion'