Mastodon Members Ask for Support of Manager During Pancreatic Cancer Fight
By Andrew Magnotta
September 4, 2018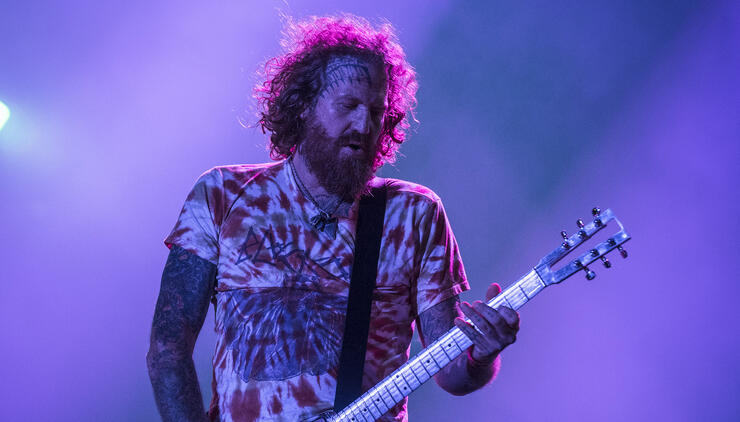 Members of Mastodon are asking fans to send positive vibes to the man they say is responsible for their success, manager Nick John, who is currently fighting pancreatic cancer.
Mastodon canceled its tour with Dinosaur Jr. last week before it began, citing a "critical situation of a member of the Mastodon family" in a post that has since been deleted.
The first date of the tour was set for September 1. And while Mastodon has yet to make an official statement, it appears the cancelation is because the band members are determined to be at John's side during his treatment.
Drummer Brann Dailor implored fans to "Help send all the power and love of the universe to our dear friend and manager Nick John."
He added that he doesn't know where the GRAMMY-winning metal band would be without John, calling him "one of the best people you'd ever hope to meet."
Guitarist Brent Hinds concurred, crediting John as "mainly responsible" for the band's success.
Hinds wrote that John "has been fighting so hard that he's withering away and taking a little bit of me with him."
The members of Mastodon are no strangers to cancer battles.
The band's last album, Emperor of Sand, is largely dedicated to guitarist Bill Kelliher's mother, who died of brain cancer in 2016, and bassist/vocalist Troy Sanders' wife, Jeza Sanders, who survived breast cancer in 2015.
Dinosaur Jr. said last week that "no plans for rescheduling" the tour have yet been made, but the band hopes to perform as a headliner in some of the affected cities.
"Our team is quickly working to see if we can schedule shows in some of the other affected markets, and will share news as soon as possible," Dinosaur Jr. said in its statement.
Photos: Getty Images / Instagram - bhinds, creamale
Chat About Mastodon Members Ask for Support of Manager During Pancreatic Cancer Fight