Tyler Perry Offers Job To 'Cosby Show' Alum Geoffrey Owens
By Peyton Blakemore
September 4, 2018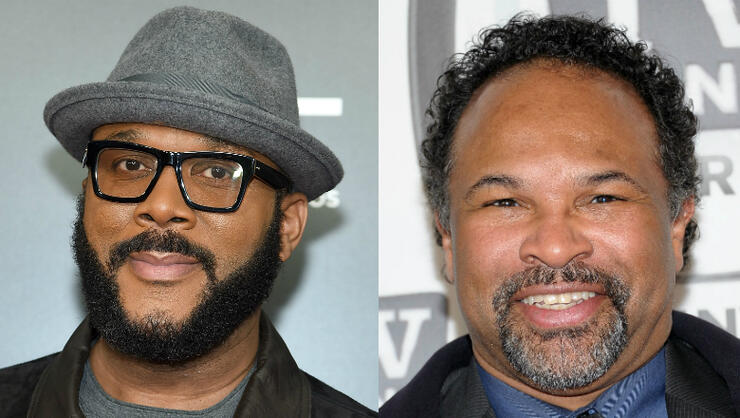 Don't think you can job-shame on Tyler Perry's watch.
On Tuesday (September 4), the 48-year-old filmmaker took to Twitter to show his support for Geoffrey Owens (the former Cosby Show alum who was shamed for working at Trader Joe's), by not only tweeting words of encouragement to the 57-year-old actor but by offering him a job on his show!
"#GeoffreyOwens I'm about to start shootings OWN's number one drama next week!" Tyler wrote, seemingly referring to his OWN show The Haves and the Have Nots. "Come join us!!! I have so much respect for people who hustle between gigs. The measure of a true artist."
As previously reported, Geoffrey was job-shamed over the weekend after somebody took a picture of him working as a cashier at Trader Joe's in New Jersey. While the actor admitted to being "devasted," even quitting his job, after he was shamed for working there, Geoffrey said he is now taking it all in stride.
"I was really devastated, but the period of devastation was so short," he said on Good Morning America. "My wife and I started to read these responses from literally all over the world of support. Fortunately, the shame part didn't last very long. It hurt, but then [after the support], it's amazing."
"I've had a great life," he explained. "I've had a great career. I've had a career that most actors would die for. So no one has to feel sorry for me. I'm doing fine!"
Tyler is among the many celebs who have tweeted their support of Geoffrey. Halle Berry, Terry Crews, Judd Apatow, Patton Oswalt, Justine Bateman, Erika Alexander, Blair Underwood, Chris Rankin, and many more have all sent messages to the former Cosby Show star.
Chat About Tyler Perry Offers Job To 'Cosby Show' Alum Geoffrey Owens