Sponsor Content
Why Don't We Spill On The Making Of Their Debut LP '8 Letters' | First Look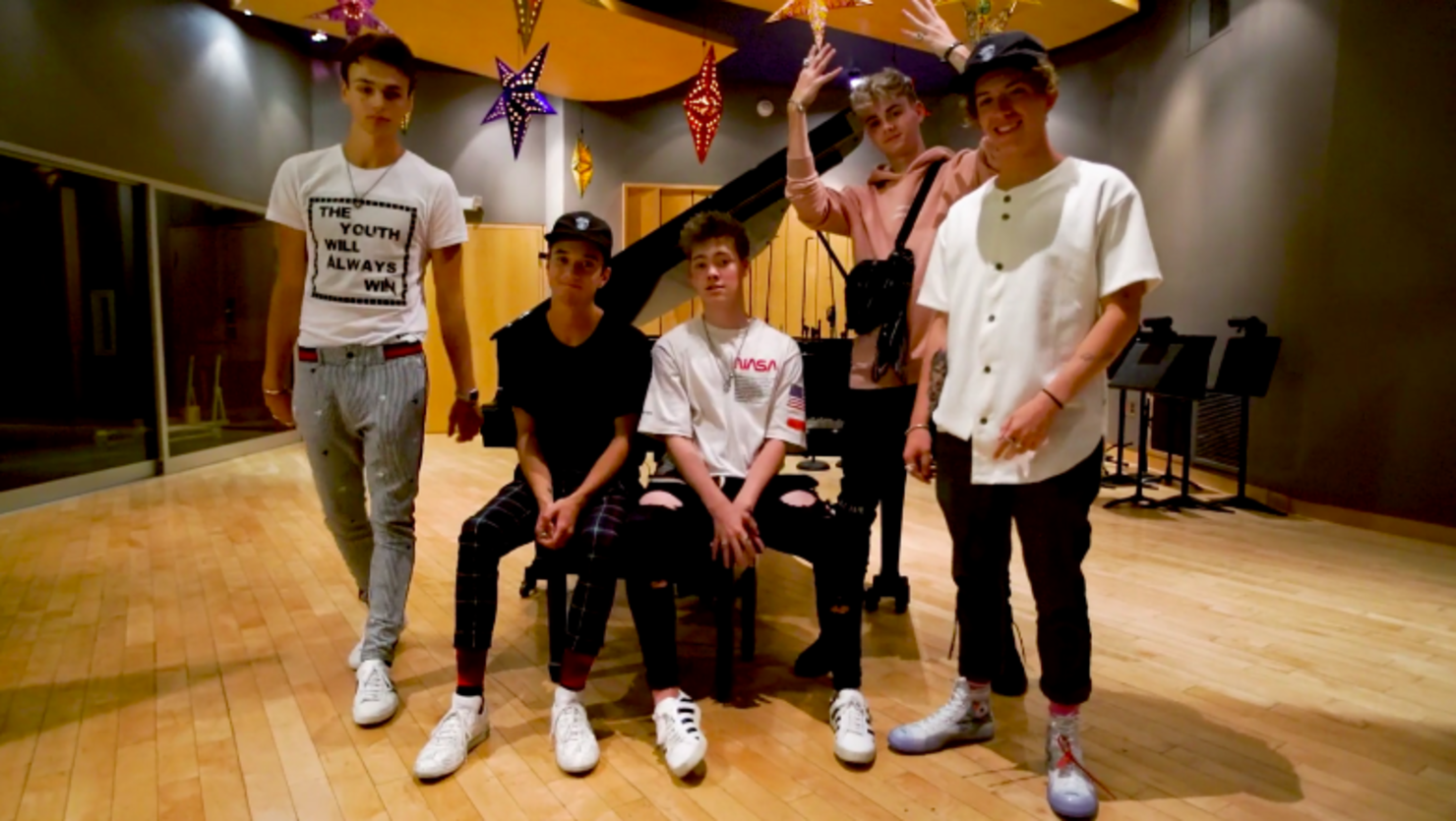 iHeartRadio's First Look powered by M&M'S is your one-stop source for an exclusive first look inside original artist content! From album sneak peeks to going behind-the-scenes on tour to a day in the life of your favorite artists, First Look brings you incredible industry content you won't find anywhere else. Explore, share it with your friends and keep checking back through November as we bring you more exclusive videos and footage every week!
You only get one chance to make sure that your debut album is done correctly and Why Don't We didn't want to waste that opportunity. For our premiere installment of First Look powered by M&M'S, the YouTube stars-turned-budding boy band let iHeartRadio in on the making of 8 Letters, the band's full-length debut LP, and it seems like Jonah, Corbyn, Daniel, Jack and Zach had already set a bar for the collection even before they started getting heavy into the recording process.
"We had two or three songs that we had already cut prior and we knew that these are our favorite songs we've ever recorded," Daniel admitted to us. "Any song that we wrote after those, it was kind of like 'Does it meet this bar?'" Among the previously released cuts from the LP include "Talk," "Hooked" and title track, which dropped on August 8 to coincide with the album release announcement.
During our time with the band, the fivesome also let us tour the actual recording studio where they worked on the project and it seems like they made sure to make themselves comfortable in the process. "I've actually slept on this couch, maybe like five times," Zach admitted, to which his singing brothers confirmed. The moment led to a bigger point for the five about working as a collective on the 8-track project that is so near and dear to their hearts. "Honestly, it has been the biggest blessing to have us five doing this together. When you go in the studio or when you go on stage and know you have your four brothers behind you, got your back the whole time, you can't fail," Corbyn said of his bandmates.
8 Letters also has somewhat of a secret meaning for the band and their growing following. At the end of the clip, Corbyn explained that 8 Letters is an acronym of sorts. "The eight letters mean 'I love you,' so it's kind of like us saying 'I love you' to the fans.'"
8 Letters is currently available for download.
This paid content is provided by M&M'S First Look. The views and opinions expressed do not necessarily represent those of iHeartRadio.