Chris Cornell's Death Left Soundgarden's Kim Thayil in 'Fetal Position'
By Andrew Magnotta
September 6, 2018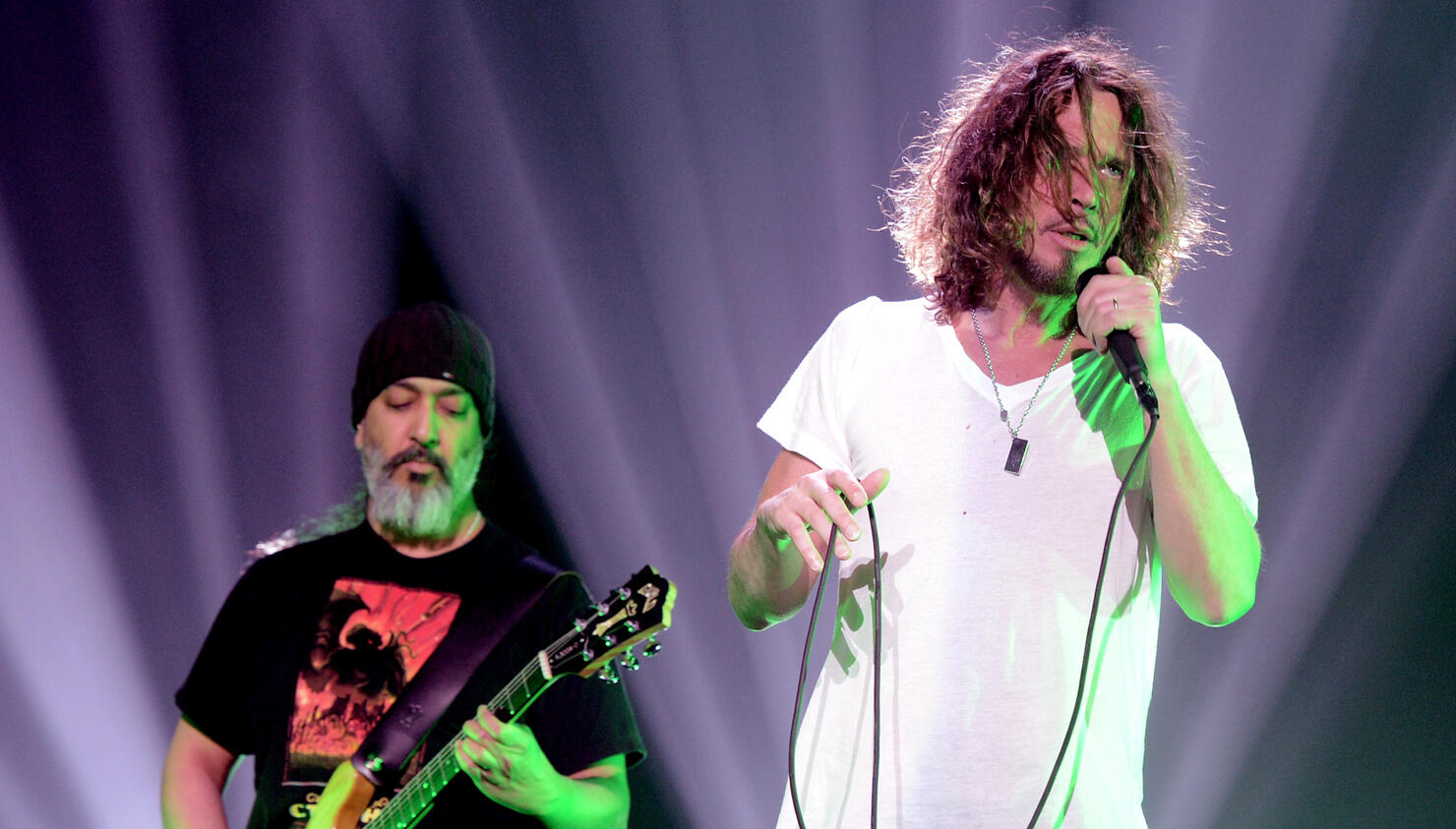 It took over a year for the anguish over Chris Cornell's shocking death to subside enough for Soundgarden guitarist Kim Thayil to return to the stage.
Thayil is part legendary garage rock collective the MC5's MC50th Anniversary Tour this year, led by Wayne Kramer.
He says paying tribute to his favorite band on tour was a big part of getting him out of his grief after Cornell's passing.
"My jaw dropped," Thayil told Billboard of Kramer's invitation to join the band. "I thought two things: 'Am I ready to come out of the fetal position?' And then, 'How could I be any more ready than this opportunity to play with what I consider to be my favorite band?' So I made myself ready. It was like, 'Fix your head. This is the one!'"
Contact from one of his heroes, plus the encouragement of his friends got Thayil to pick up his guitar again. He says it helped him finally get through the worst of the grief.
He recalled being "up and down, in and out" in the month's after Cornell took his own life after a concert in Detroit.
"Everything has improved day by day," he said. "Obviously there's still emotional shadows and ghosts. Like anything else, it's something that improves with time."
Thayil is joined on the MC50th tour by his longtime Soundgarden bandmate Matt Cameron on drums. The group's first concert earlier this summer marked the first time the pair performed together since the night Cornell died.
Get all the MC50th tour dates here.
Photo: Getty Images