Dua Lipa Throws A Blackout Party In Silk City's 'Electricity': Watch
By Paris Close
September 6, 2018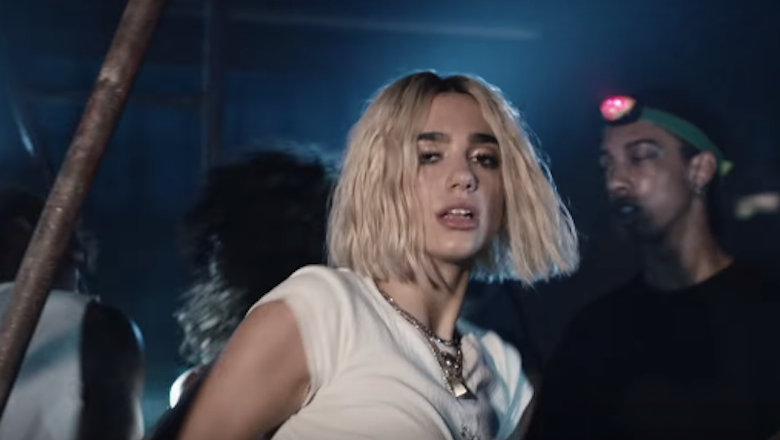 Dua Lipa converts dance into power in Silk City's energetic music video.
In the visualization for "Electricity," the fourth offering from Mark Ronson and Diplo's project, New York experiences a blackout that inspires the English singer-songwriter to throw a rager at her condo. Meanwhile, the music collaborators find themselves trapped inside an elevator during the outage.
Suddenly, Dua transforms into a dancing dynamo, twirling and grooving about, and everything she touches sparks a light. "Ooh, baby/ I'ma love you differently/ I'll give you electricity/ Give it to you," the 23-year-old sings softly while a '90s techno beat booms on.
Watch Dua Lipa in Silk City's new music video below:
Previous records released this year by Silk City include "Only Can Get Better," "Loud" and "Feel About You."
The collective first teased their collab with the "New Rules" star in early August and it scores yet another fire team-up for the songbird, who has had continued success with pairing with EDM musicians this year. In April, the vocalist joined forces with Calvin Harris on their dance-pop track "One Kiss," which has been viewed over 330 million times on YouTube.
Earlier this week, Dua announced she'd be pairing up with K-Pop quartet BLACKPINK for a new record called "Kiss And Make Up."
Photo: YouTube
Chat About Dua Lipa Throws A Blackout Party In Silk City's 'Electricity': Watch