Mac Miller Dead At 26 In Apparent Overdose
By Lauren Crawford
September 7, 2018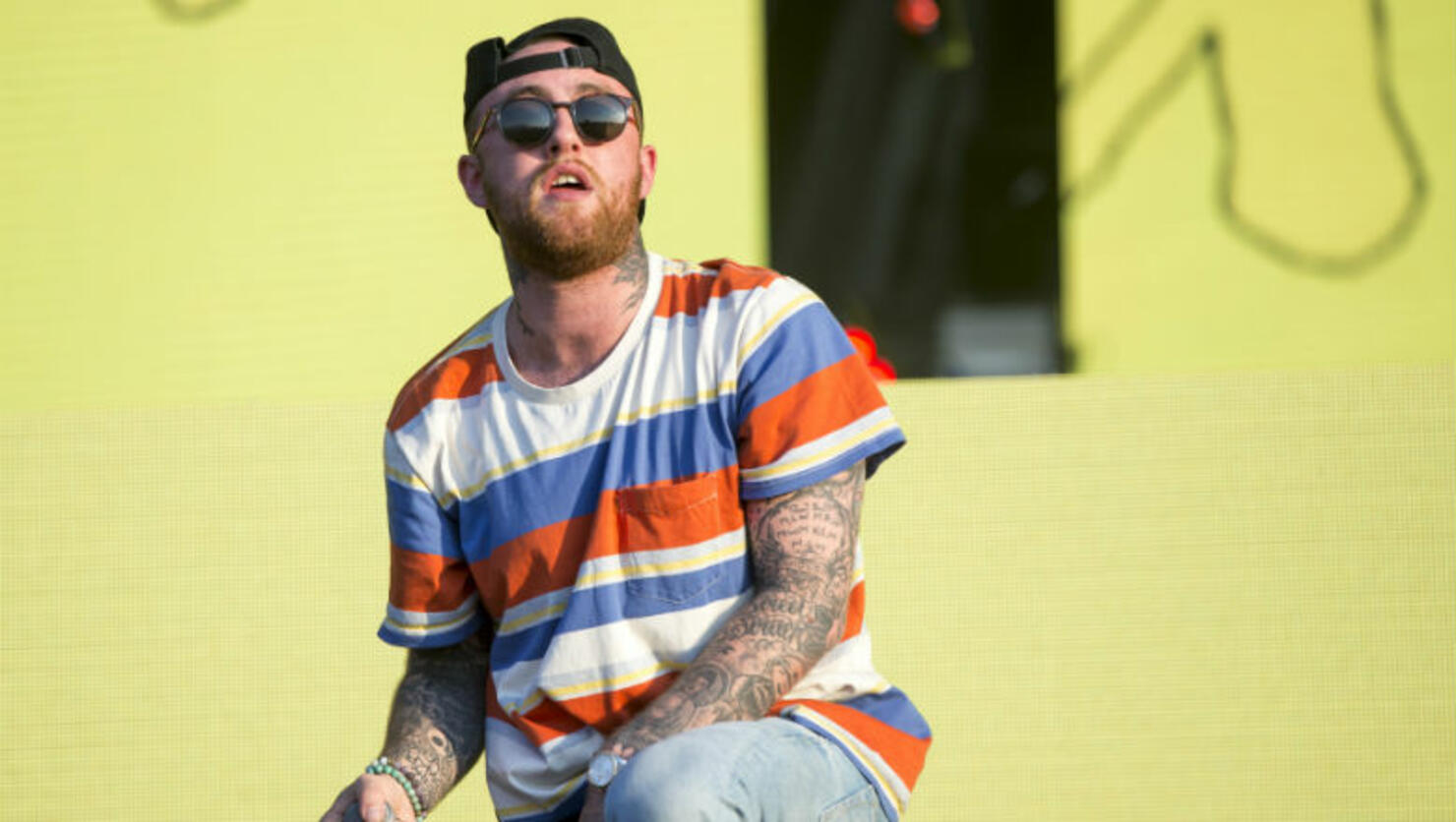 Mac Miller has died at the age of 26.
According to TMZ, the "Self Care" rapper, born Malcolm James McCormick, died of an apparent overdose. His body was reportedly found in his home in San Fernando Valley on Friday (September 7). He was pronounced dead at the scene.
According to a dispatch call obtained by The Blast, a called was made for an "immediate dispatch" for a patient in cardiac arrest.
On Thursday (September 6), Vulture published an in-depth interview with the rapper where he discussed "finding freedom in just living and letting people say whatever" they want about him. He also talked about the pressures of growing up in the public eye and allowing his music to speak for itself. "A lot of times in my life I've put this pressure to hold myself to the standard of whatever I thought I was supposed to be, or how I was supposed to be perceived. And it creates pressure," he said.
Hours before he passed away, Mac posted a series of videos to his Instagram Story of a record player playing his song, "So It Goes."
The Pittsburgh-born rapper had been open about his struggles with substance abuse. In May, just one week before news of his split from Ariana Grande, Mac was arrested for DUI and hit and run after he struck a power pole with his Mercedes-Benz G-Wagon and fled the scene. Law enforcement officers later arrested him at his home.
"I made a stupid mistake. I'm a human being," Miller later explained. "But it was the best thing that could have happened. Best thing that could have happened. I needed that. I needed to run into that light pole and literally have the whole thing stop." Adding, "I have people that care about me and fans that love my music and it's a beautiful relationship with them — people who have been with me through being a 19-year-old wide-eyed kid to being a self-destructive depressed drug user to making love music to all these different stages. Then they see something like that and they worry. So your first reaction is, 'Let me tell them I'm cool.'"
Ariana previously said that Mac's substance abuse issues were the reason for their break up. The couple split earlier this year after dating for two years.
Mac released his fifth studio album, Swimming, in August. It landed the No. 3 spot on the Billboard 200. He was scheduled to start his tour next month.
Following Mac's death, his record label, Warner Bros. Records, released an official statement about his passing: "All of us at Warner Bros. Records are deeply shocked and saddened by the tragic news of Mac Miller's untimely passing," It reads. "Mac was a hugely gifted and inspiring artist, with a pioneering spirit and sense of humor that touched everyone he met. Mac's death is a devastating loss and cuts short a life of talent and huge potential, where the possibilities felt limitless. We join all of his fans across the globe in extending our thoughts and prayers to his family and friends."
Rest in peace, Mac.
If you or anyone you know is facing substance abuse issues, call the Substance Abuse and Mental Health Services Administration's National Helpline at 1-800-662-4357 for free and confidential information 24/7.
Photo: Getty Images