Man Seen Fast Asleep at Smashing Pumpkins Concert
By Andrew Magnotta
September 10, 2018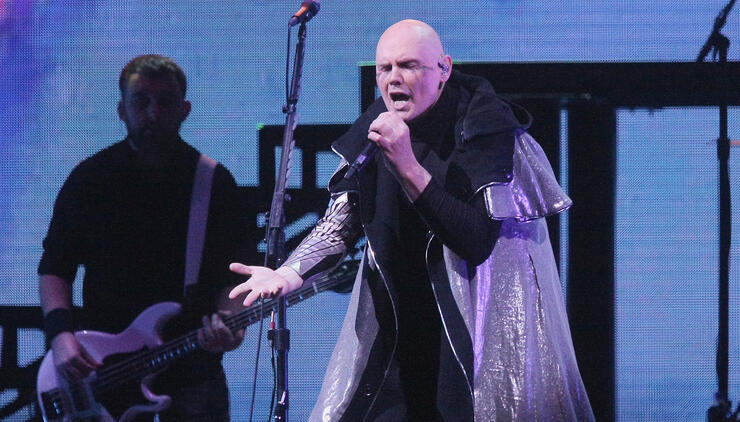 At least one person could in fact contain his excitement over the Smashing Pumpkins' Shiny and Oh So Bright tour.
And he was caught fast asleep in his seat, as the band performed "Try Try Try," at Las Vegas' T-Mobile Arena
We're not making fun! Vegas can be an exhausting place, especially if you're out to take full advantage of its nightlife. And while we don't know at one point this tired fan gave in to his weariness, the song heard in the video was the Pumpkins' 25th of the evening.
Including the encore, the band would perform seven more songs that night.
Check out the funny video below:
Fans were beside themselves when rumors began swirling this winter that the Smashing Pumpkins' original lineup was reforming for a new album and a tour this summer.
While the reunion only ended up involving only three-quarters of the legendary alternative band's co-founders, the excitement mostly remained in tact. Tickets sold well, and by all accounts the tour so far has been all it was cracked up to be and more.
Billy Corgan, James Iha, Jimmy Chamberlain and company have been giving each show their all, celebrating material from the band's first five albums in a show that easily clocks past two-and-a-half hours.
Thumbnail Photos: Getty Images
Chat About Man Seen Fast Asleep at Smashing Pumpkins Concert